Indie Musicians On The Economic And Emotional Impact Of Coronavirus
Indie Musicians On The Economic And Emotional Impact Of Coronavirus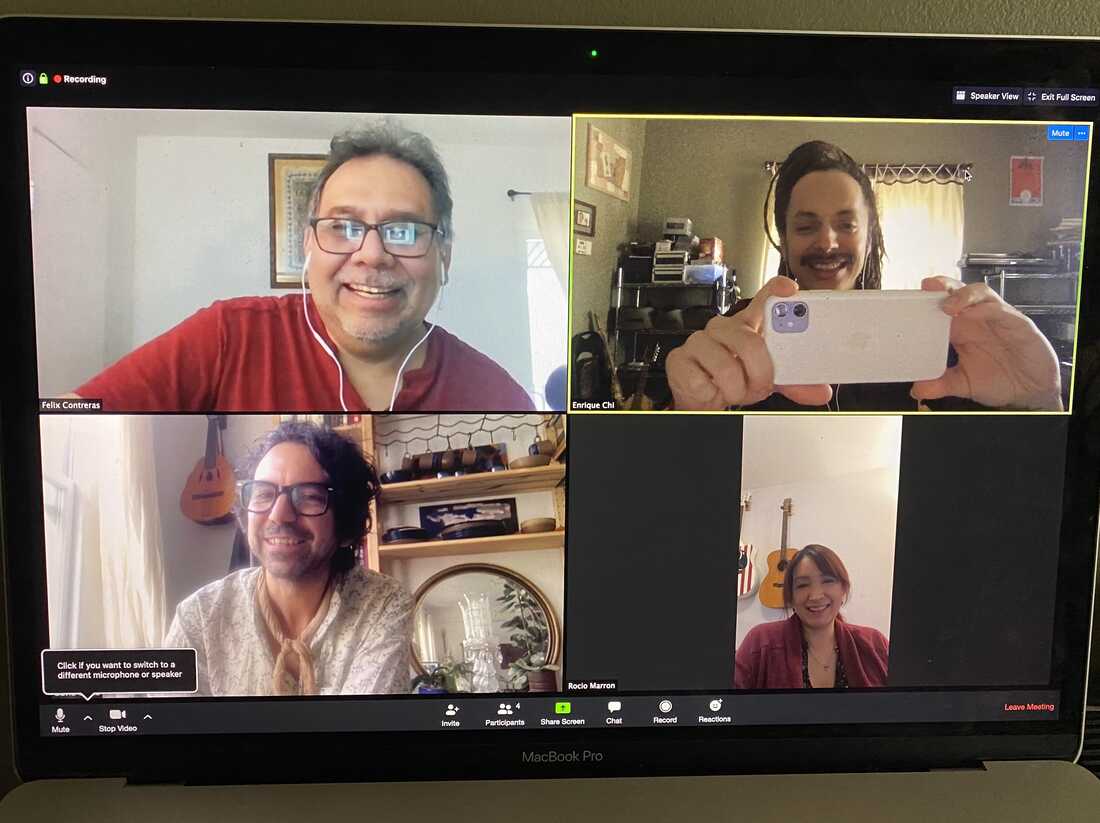 Just about every facet of daily life has come to a complete stop. Whether through books, movies or television, the anxiety of the unknown is often soothed by the arts. And, of course, there is music, which has been a constant and important companion during the coronavirus crisis.
While artists of all stripes have been affected, independent musicians, in particular, have lost revenue to canceled tours, festivals and, in some cases, entire seasons of performances. From rock bands to your local mariachi group, they all depend on reliable gigs to help them pay rent and feed their families.
I have called on three artists previously covered by Alt.Latino to give us a peek into something very personal that we normally don't see: the economics of being a working, indie musician during this time.
There's Enrique Chi, whose band Making Movies was actually going to play Alt.Latino's SXSW showcase a couple weeks ago before the festival was canceled. Davíd Garza joins us, too; he's a gifted songwriter in his own right, but has also worked with everyone from Gaby Moreno and Ozomatli to Fiona Apple's forthcoming Fetch the Bolt Cutters. Last but not least, you've definitely heard the singer-songwriter and string player Rocio Marron and may not have known it. She's played in television orchestras for the Grammys, the Oscars and The Voice, but she's also a constant studio presence for projects like the Frozen soundtrack.
This week, they all describe how it all came to an abrupt stop and how it has affected their ability to make a living.