How A Book Of New Orleans Brothels Inspired Don Vappie's Latest Album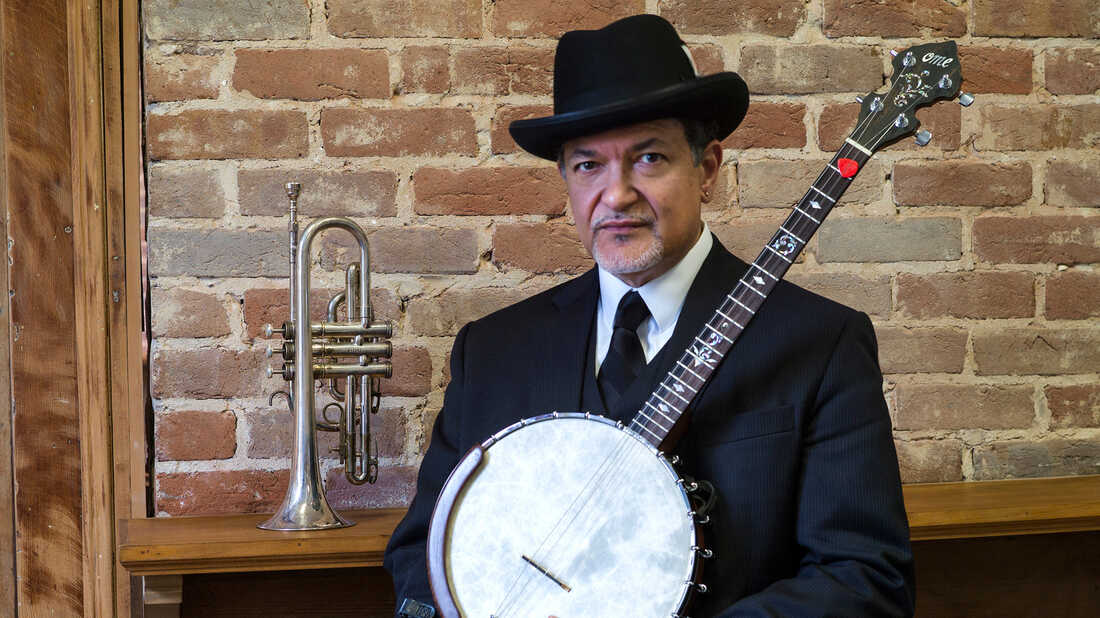 David Spielman/Courtesy of the artist
Set List
"I Would If I Could"
"The Blue Book of Storyville"
"Red Wing"
"Tin Roof Blues (Créole Blues)"
A little over 100 years ago, New Orleans had a red-light district known as Storyville. And, if you were a man looking to visit, but didn't know where to start, you might pick up a "Blue Book" — but not the kind you used in school. The Blue Book of Storyville was a catalog that described the city's many brothels and prostitutes, and it helped to inspire the latest album from our guest, Don Vappie.
"When New Orleans turned 300 years old, I had it in my mind to write some songs connected to different things in the history, or connected to the culture, or connected to experiences I had growing up in New Orleans," Vappie says. "So I did some reading, and that's when I actually found out about the Blue Book."
"It's kind of dark and sad in a way, but I didn't want to write a sad song," he continues, "so I just made fun of it — but not really. I did it in a way that I hope would make you think, but then enjoy the song, too."
Vappie grew up in the late 1960s and early 1970s playing string instruments in funk bands. But somewhere along the way, Vappie reached for a banjo. He explored traditional jazz and became a noted interpreter of the New Orleans music canon as well as a composer of classical works.
Back in February of this year, before New Orleans went into COVID-19 lockdown, Don Vappie spoke with World Cafe New Orleans correspondent, Gwen Thompkins. In this session, we'll hear that interview after a live recording of the song "I Would If I Could" from Don Vappie's latest album, The Blue Book of Storyville.
Episode Playlist