An illustrated guide to showing up for yourself
An illustrated guide to showing up for yourself
Updated on February 10, 2021 at 11 a.m. ET
Before assisting others, put on your own oxygen mask first.
It's a simple phrase you hear on airplanes, but if you're not at 30,000 feet, you've probably heard it in reference to self-care. And let's be honest, at almost a year into the pandemic, you're probably thinking less about flying and more about how to fit in some self care.
Prioritizing your needs is often easier said than done. "Most people think that is true for everybody who is not them. And they sort of think that they're the exception to the rule," says Rachel Wilkerson Miller.
Miller is the author of The Art of Showing Up: How to Be There for Yourself and Your People, a new book in which she stresses that you can't fully show up for the people in your life until you know how to do the same for yourself.
Especially during a time when all our routines are out of whack, it's easy to overextend yourself at work or with family. But, as Miller says, going into emotional or financial debt to help others doesn't serve anyone in the long run.
Our comic below will walk you through some exercises to help you show up for yourself.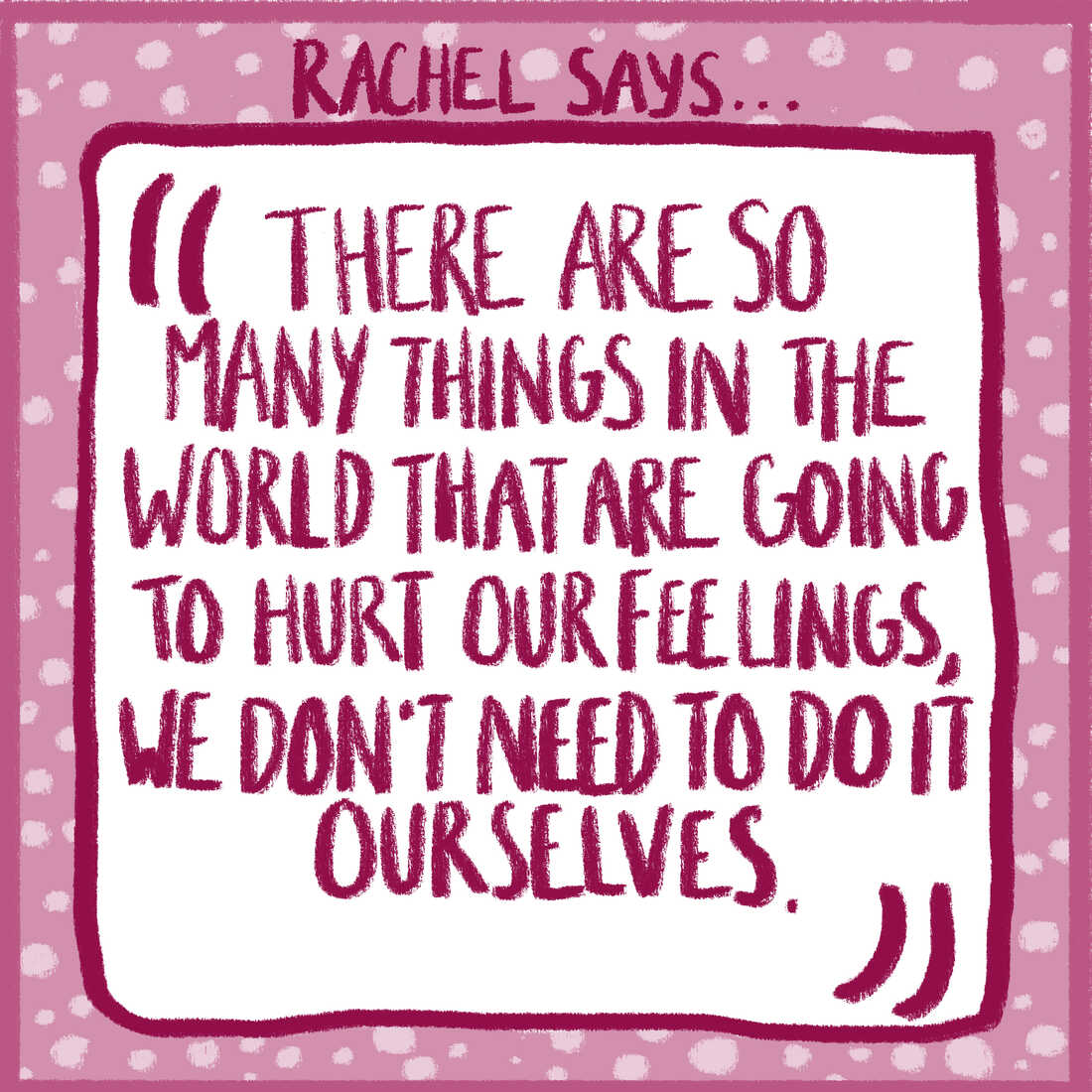 Once you figure out how to put on your own oxygen mask, you can better support those around you. Miller has tips on how to show up for your friends, here.
---
We'd love to hear how you're coping during the coronavirus pandemic. Leave us a voicemail at 202-216-9823, or email us at LifeKit@npr.org. Your tip could appear in an upcoming episode.
If you want more Life Kit, subscribe to our newsletter.
The audio portion of this story was produced by Andee Tagle, who also wrote the introduction on this page.