Artists We Love Cover Songs They Love
Artists We Love Cover Songs They Love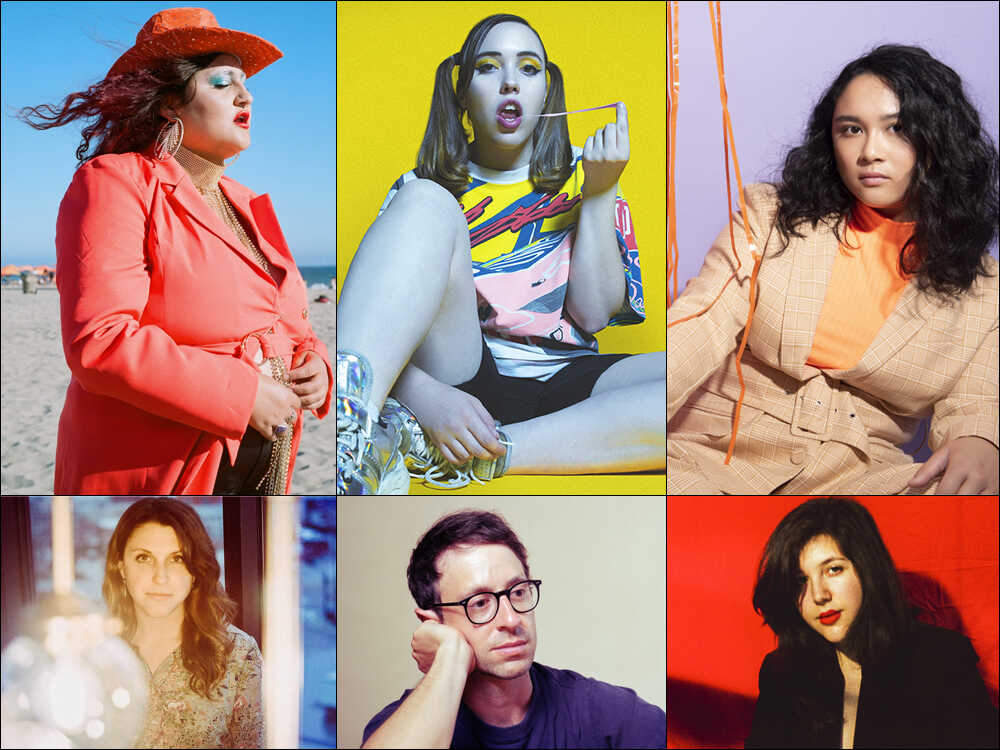 On this edition of All Songs Considered, I've got a mix of artists we love covering songs they love by other artists. We start with a conversation between Soccer Mommy and Jay Som, who have covered each other's songs for a project called the Soccer Mommy & Friends Singles Series, with net profits going to benefit Oxfam's COVID-19 relief fund.
We follow with Margaret Glaspy, who covers Big Thief's "Mythological Beauty," a song Margaret Glaspy says was an inspiration to the music on her new album Devotion. Lucy Dacus covers a tune on an album released the day she was born — the song, "Tom Courtenay," can be found on Yo La Tengo's Electr-O-Pura, from 1995. Sharon Van Etten, meanwhile, has just released a cover version of Nick Lowe's 1974 song "(What's So Funny 'Bout) Peace, Love, and Understanding," which she recorded with Queens of the Stone Age singer Josh Homme.
Caroline Spence put out a beautiful record a year ago called Mint Condition. While touring the album, she'd close her set with an acoustic version of Jimmy Eat World's 2001 song, "The Middle." I've got her delicate acoustic version of that anthemic tune. Palehound, the music of Ellen Kempner, embraces the music of the American folk singer Karen Dalton. For her 1971 album, In My Own Time, Karen Dalton opened that record with a song called "Something On Your Mind." We hear Palehound doing a terrific electric version of that tune.
We close out our cover tunes edition of All Songs Considered with a stunningly beautiful version of Eric Satie's "Gymnopédie No. 1." The performer is Joseph Shabason, who tells a tale that may alter your perception of how ambient music began.
1. Jay Som: "Lucy" from Soccer Mommy & Friends Singles Series
2. Soccer Mommy: "I Think You're Alright" from Soccer Mommy & Friends Singles Series
3. Margaret Glaspy: "Mythological Beauty" (Big Thief Cover)
4. Lucy Dacus: "Tom Courtenay" (Yo La Tengo Cover)
5. Sharon Van Etten: "(What's So Funny 'Bout) Peace, Love and Understanding? [feat. Josh Homme]" (Nick Lowe Cover)
6. Caroline Spence: "The Middle" (Jimmy Eat World)
7. Palehound: "Something On Your Mind" (Karen Dalton)
8. Joseph Shabason: "Gymnopédie No. 1" (Erik Satie)