How Tear Gas Affects The Body
How Tear Gas Affects The Body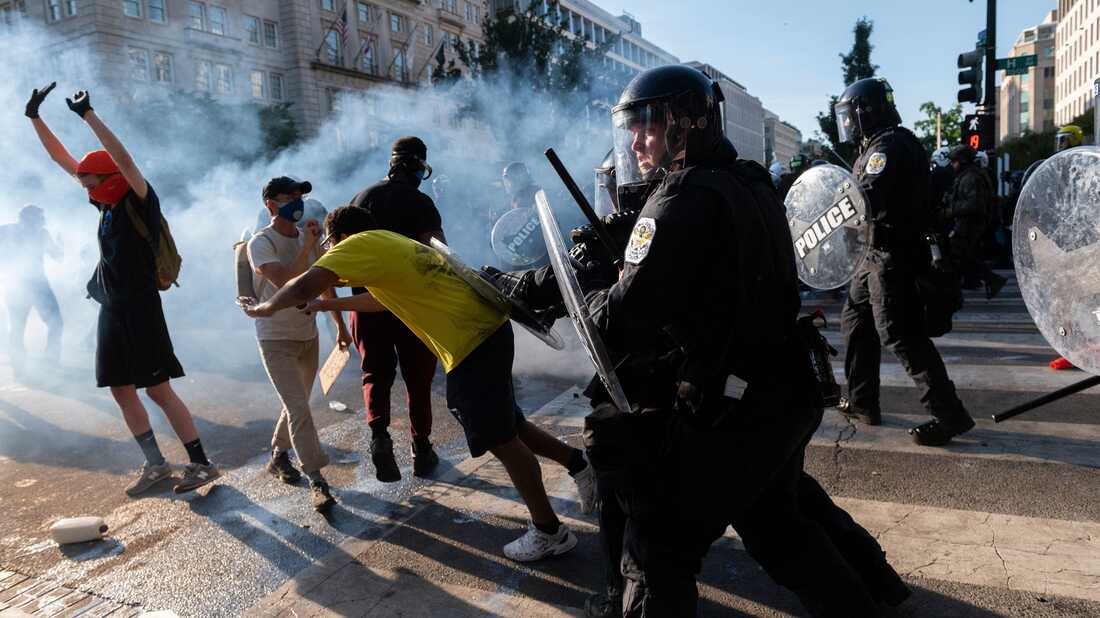 Roberto Schmidt/AFP via Getty Images
In protests around the country, law enforcement agencies have used tear gas to disperse crowds. But is it safe? ProPublica environment reporter Lisa Song speaks with Short Wave reporter Emily Kwong on the dangers of that practice, especially in the middle of a respiratory pandemic.
Designed to target certain pain receptors, tear gas inflames the lungs, burns the skin, and stings the eyes. It's use has the potential to increase the spread of the coronavirus and to cause long-term harm in individuals with asthma or other respiratory conditions. Meanwhile, scientists know little about the effect of repeated or high-level exposure to tear gas.
Last week, nearly 1,300 medical and public health professionals wrote an open letter urging the police to stop using "tear gas, smoke, or other respiratory irritants, which could increase risk for COVID-19."
You can read the entirety of Lisa Song's reporting for ProPublica here.
You can follow Emily Kwong on Twitter @emilykwong1234 and Lisa Song @lisalsong. Email the show at shortwave@npr.org.
This episode was produced by Brit Hanson, edited by Viet Le, and fact-checked by Emily Vaughn.