Kids And COVID-19; Mixed Messages On Asymptomatic Spread
Kids And COVID-19; Mixed Messages On Asymptomatic Spread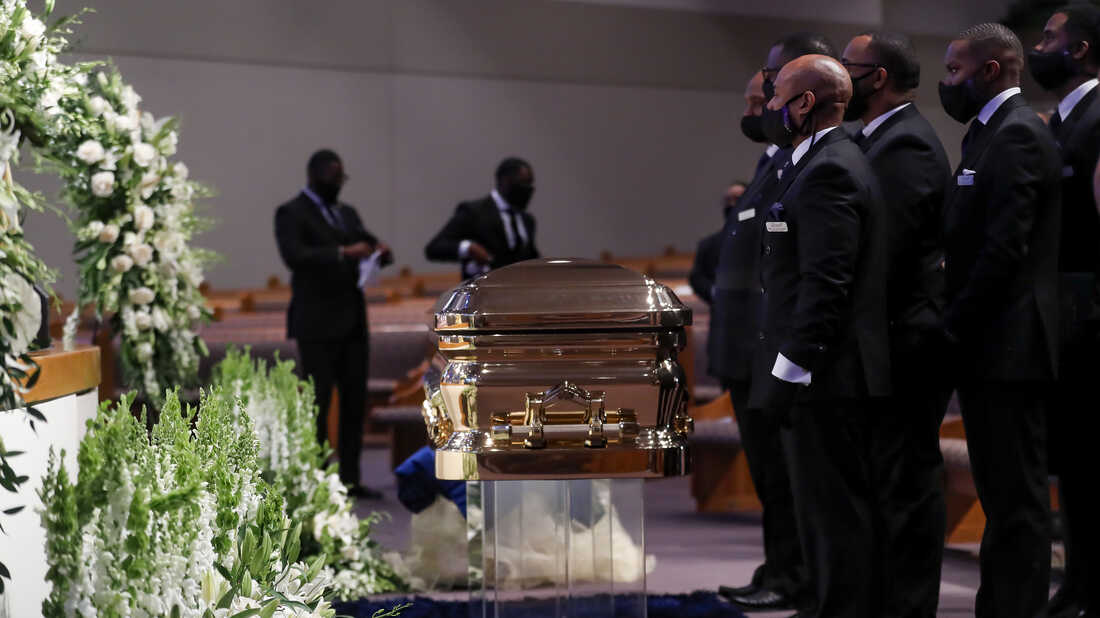 Godofredo A. Vasquez/POOL/AFP via Getty Images
This episode was recorded and published as part of this podcast's former 'Coronavirus Daily' format.

George Floyd's killing by police sparked protests around the world. Because of the coronavirus, attendance at Floyd's Houston funeral was limited and mourners were encouraged to wear masks.

People of color have been hit hard by the coronavirus because of risk factors including chronic health conditions and less access to health care. Experts say scientists need better data on who's getting sick and public health officials need to communicate better with communities of color.

A top official from the World Health Organization walked back a statement Monday in which she said transmission from asymptomatic carriers of the virus is "very rare."

A small but growing number of kids have a dangerous reaction to coronavirus called multi-inflammatory syndrome, which can cause inflamed hearts, lungs and other organs.

Plus, one man built an art piece he calls a 'Doorway To Imagination' in his social distancing-created free time.

Sign up for 'The New Normal' newsletter.

Find and support your local public radio station.
This episode was produced by Gabriela Saldivia, Anne Li, Lee Hale and Brent Baughman, and edited by Beth Donovan.