Remembering The 'Divine Diahann Carroll'
Remembering The 'Divine Diahann Carroll'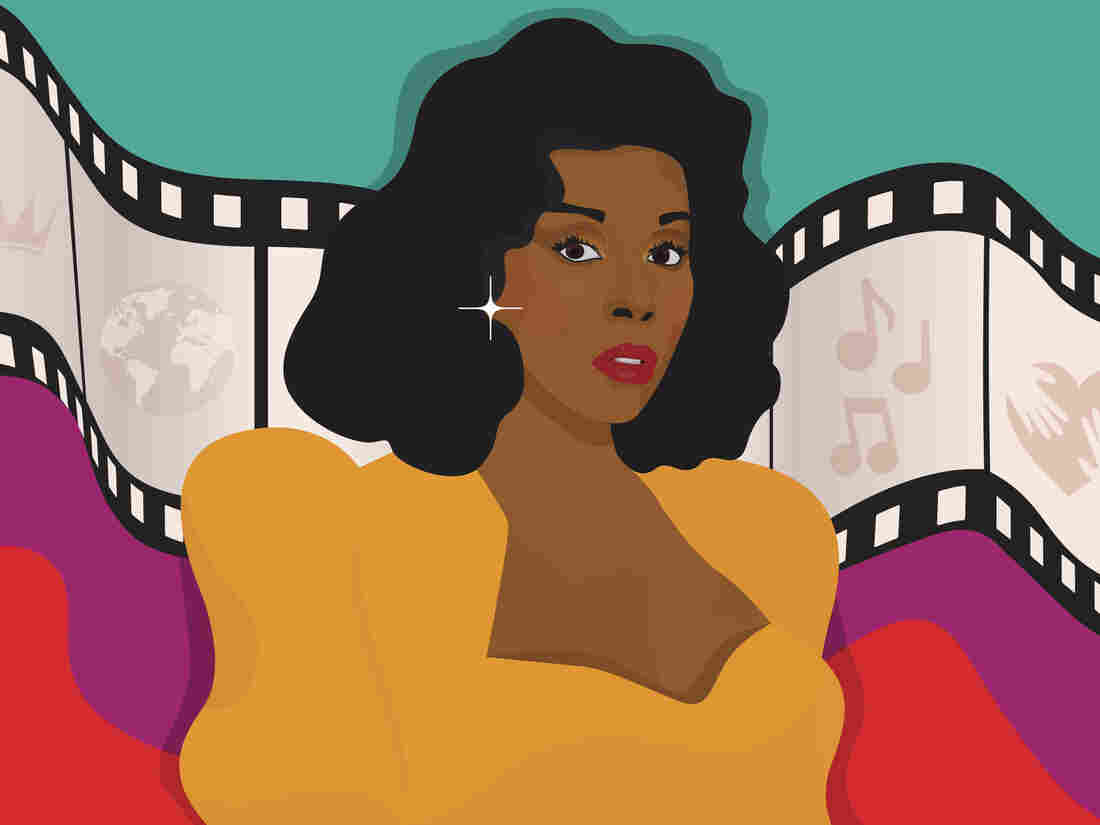 For a lack of a better term, Diahann Carroll has always been a mascot. Throughout her career, I've noticed that the actress has symbolized something special for Black women. July 17 marks what would have been her 85 birthday, and since her death in October after a long battle with breast cancer, I've come to understand at least a part of her significance to the black women in my orbit.
Obituaries
Actress Diahann Carroll Dies At 84
Actress Diahann Carroll Dies At 84
It really hit home when I was wandering down Sunset Boulevard this past March and saw a sign pointing to Diahann Carroll's estate sale.I was almost essentially beckoned in off the street by a Black man, who was a security guard at the Bonham's auction house showroom, which was holding an auction for Diahann Carroll's things. The auction featured jewelry, art, awards, clothes and unique Hollywood memorabilia. A framed note from Irving Berlin, a parody in Mad Magazine or an award from Ebony magazine tell the tale of a larger than ordinary life.
Zurin Villanueva, a Broadway actress, was one of the many actresses and Black women who came to buy a piece of Carroll's estate, "I really would love to get something that touched her skin. I need something that was on her." She says she grew up idolizing Diahann Carroll and her career. It wasn't just how Carroll performed on stage or screen that she admires, Villanueva saysbut how she handled life.
Behind so much of Carroll's career is the story of an Black woman trying to make a way for herself with no map and the need for no apologies. That's what you gotta love about Diahann Caroll. Not only did she slap Joan Collins on Dynasty, in the biggest role of Carroll's career—she essentially created that role for herself. She decided that there needed to be a black woman in a big budget television soap, so she crashed an Aaron Spelling party and convinced him that a Black woman should be on his lily-white show.
Inspired by that legacy, her daughter, Suzanne Kay, is working on a documentary about her late mother. The award-winning filmmaker and writer is basing the film in part on a diary belonging to Carroll that she uncovered. Along with curated photos and home movies, the diary provided Kay insight into a woman who understood her place in the popular culture. "Why did she pick some roles and not others? Because she was very aware that it was changing the dialog. She was doing something different," Kay says.
She thinks her mother became aware of that significance when she won a Tony award for her role in Richard Rodgers' play No Strings. "It became really clear to her by the reaction that everything she did was going in the history books. She carried that pretty elegantly throughout her life."
That elegance shocked white America, Kay says, and it also provided Black women with an aspirational role model. The style and class may have been new to white people, but "we as Black people knew women like that ...There were other Black women who were like her, but she got to represent it for us," Kay says.
That resonated with how I felt as I walked through this giant showroom of artifacts from Carroll. Despite her fame, she somehow felt ordinary. Her closet could have belonged to Jacqueline Jackson, Norma Johnson or Leona Calvin, my mother's most stylish friends. So is it any wonder why women, actresses, journalists and drag queens from Provincetown to Palm Springs celebrate Diahann Carroll?