A Year Of Pandemic: Alt.Latino Remembers
A Year Of Pandemic: Alt.Latino Remembers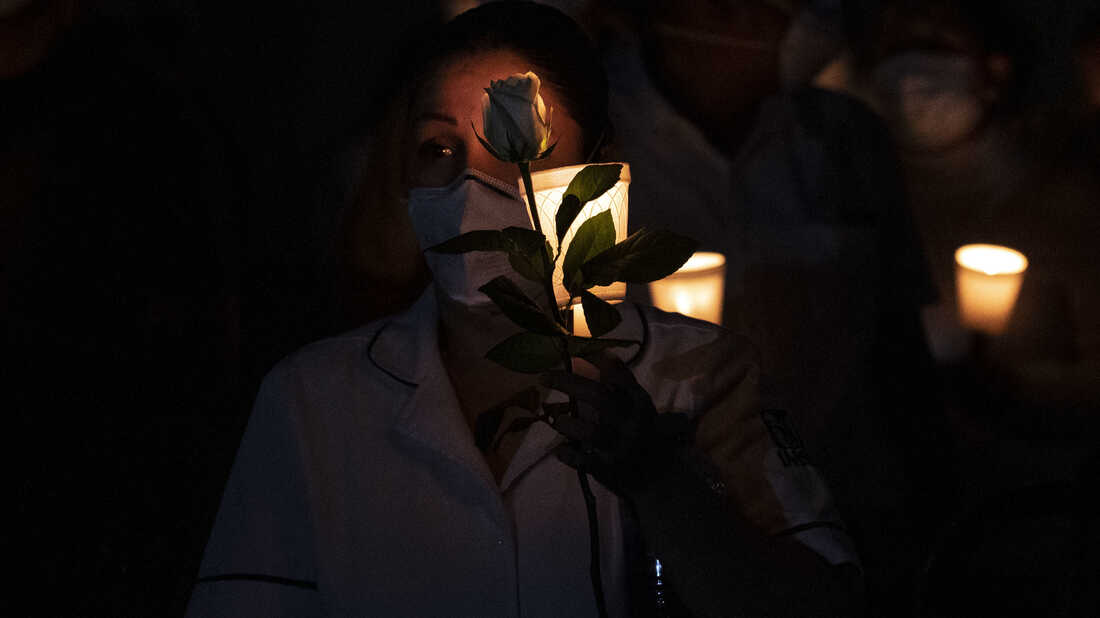 GUILLERMO ARIAS/AFP via Getty Images
This has been a tough year.
A year of living with so much uncertainty, many of us filled with anxiety and concern about the safety and health of our families and ourselves.
And, unfortunately, a year of loss for far too many of us.
This week, Alt.Latino reflects on the last 12 months through the voices of folks who have told their stories so eloquently in other places.
NPR News produced a feature called Songs of Remembrance, in which people who have lost loved ones to the virus remember them through song. We'll also hear some oral histories of the pandemic from Texas collected by the Voces Oral History Center, a well-known and respected project run by journalism professor Maggie Rivas Rodriguez from the University of Texas. They have expanded their collection of oral histories to reflect the realities of the pandemic that they call "Voces of a Pandemic." And every Friday morning NPR's Morning Edition runs a very popular feature produced by StoryCorps, which has been collecting stories from the pandemic; we'll hear some of those.
Early on, I heard someone refer to the virus as a teacher and the lessons are there for those of us who pay attention to such things. We were reminded that we are all indeed connected in so many ways that we didn't realize before the virus started spreading among strangers. That this blue rock hurtling through space is both sturdy and delicate, and should be treated accordingly.
And probably the most important lesson is that life is fragile, it can be taken away at any moment for any reason. So while we are here we should reconsider the lines that divided us before this crisis and instead treasure what we all have in common. It's not always easy to do, but for the last year or so I have been trying to do just that. And it has helped me cope.
Be safe out there.