Boats And Bull Markets: Indicators Of The Week
Boats And Bull Markets: Indicators Of The Week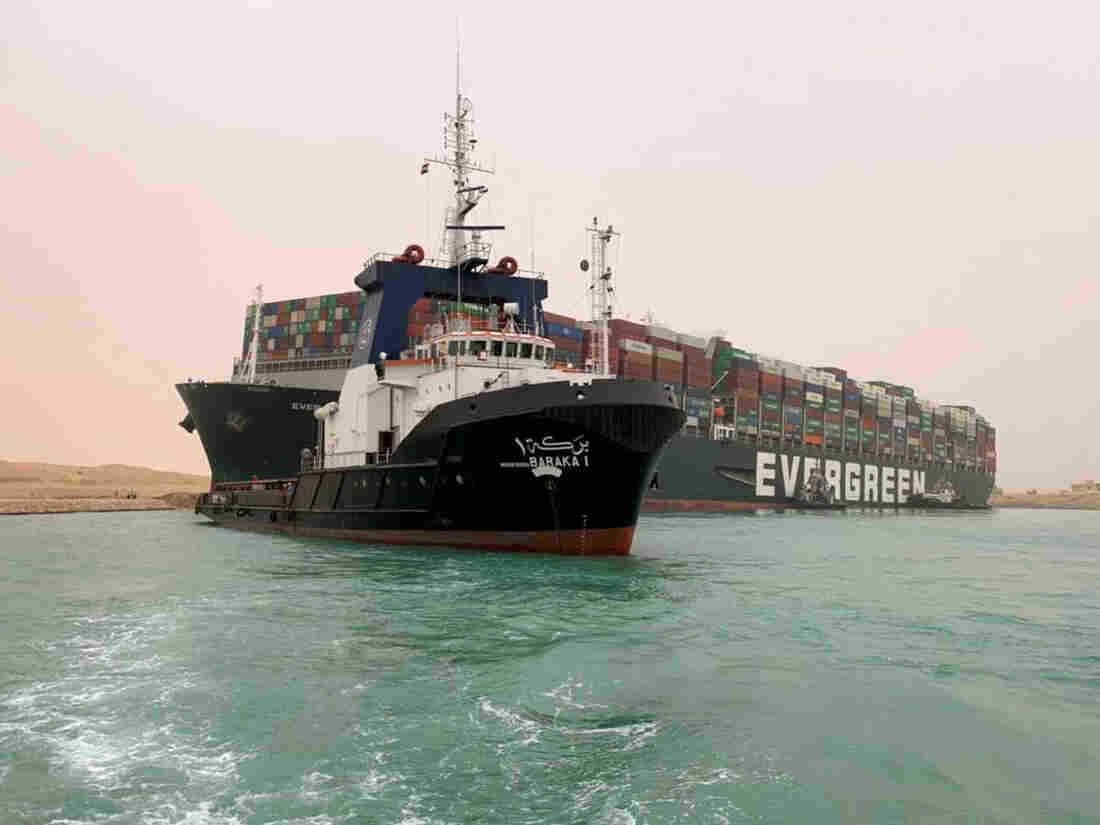 HANDOUT/Suez Canal Authority via AFP/Get
On Indicators of the week, Stacey and Cardiff each share a particularly striking indicator they found over the past week, after a brief rock, paper, scissors duel.
Our first indicator is 10%, the amount of global trade that passes through the Suez Canal. On March 23rd, the Ever Given, a large cargo ship that stretches the length of 4 soccer fields, was wedged sideways across the Suez Canal, blocking all traffic through the Canal. 90% of traded goods are still transported by ships, so the disruption in the Canal has had reverberations throughout the economy, in the form of rising oil prices, for example.
Our second indicator is 76%. That is the amount the U.S. stock market climbed in the year after it hit rock bottom on March 23rd, 2020. This is the best year of U.S. stock market returns in almost a century.
Lastly, we hear some indicators from listeners of the show! We learn about America's infrastructure, the fuel tax, e-commerce, and even some rock, paper, scissors strategy for Cardiff!
Music by Drop Electric. Find us: Twitter / Facebook / Newsletter.
Subscribe to our show on Apple Podcasts, PocketCasts and NPR One.