In 'The Falcon And The Winter Soldier,' Sam And Bucky Are Vib(ranium)ing
In 'The Falcon And The Winter Soldier,' Sam And Bucky Are Vib(ranium)ing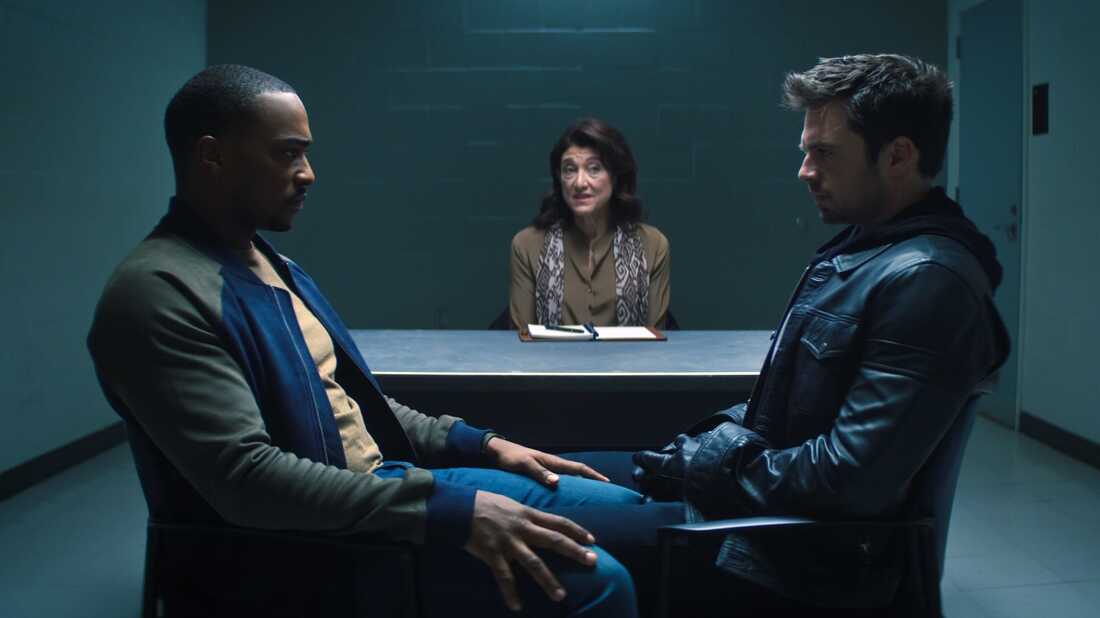 As the Marvel Cinematic Universe continues its march across Disney Plus, it needs a buddy show - and those buddies are the Falcon and the Winter Soldier.
The Falcon, a.k.a. Sam Wilson, is played by Anthony Mackie, and the Winter Soldier, a.k.a. Bucky Barnes, is played by Sebastian Stan. They're both old pals of Steve Rogers, who was Captain America until he went back in time, aged and tried to pass the shield to Sam. As this show begins, Sam is trying to decide whether he really wants it, while Bucky goes to government-mandated therapy to deal with his old traumas. The two then find themselves going up against Bucky's wry therapist, dangerous villains and sometimes each other.
The audio was produced by Mallory Yu and edited by Jessica Reedy.