A Family Road Trip Gets Glitchy In 'The Mitchells Vs. The Machines'
A Family Road Trip Gets Glitchy In 'The Mitchells Vs. The Machines'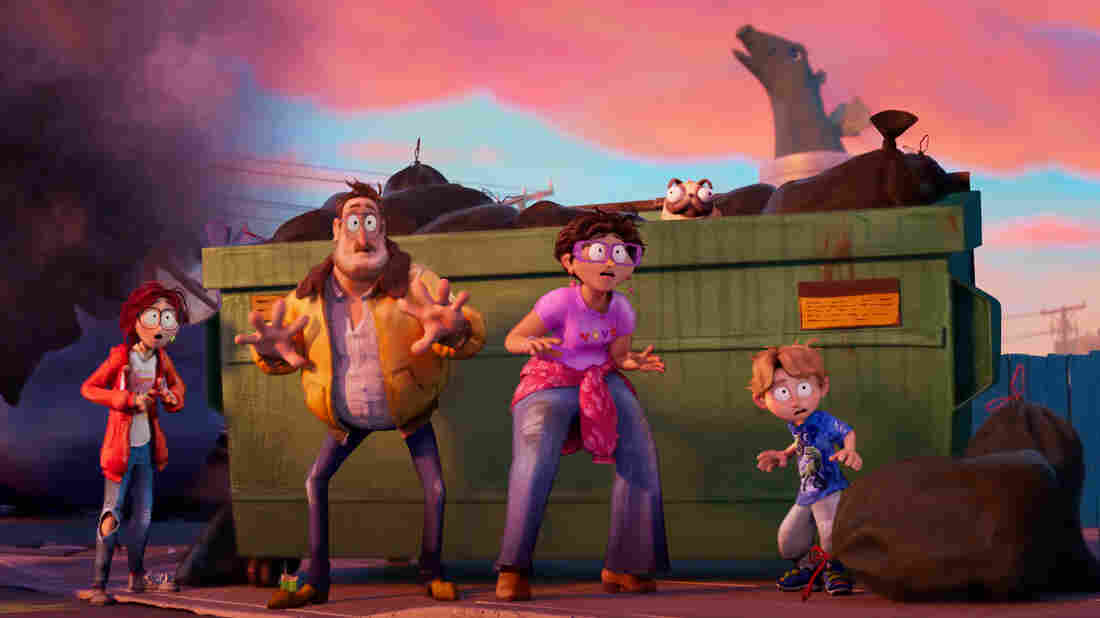 Pop Culture Happy Hour has changed a lot in the time that it's been on. Whether you're brand new to the show or you've been with us since the beginning, it matters to us what you think. Head over to npr.org/springsurvey and give us your thoughts.
In the new animated film The Mitchells Vs. The Machines, a family road trip turns into a wild adventure and a battle against an actual robot uprising. And what follows is a lot of fun. The voice cast includes Abbi Jacobson, Danny McBride, Maya Rudolph, Eric Andre, and even Olivia Colman. And while some of the themes are familiar, the inventive execution and the high energy make it one of the summer's first real crowd-pleasers.
Show Notes:
The audio was produced by Mallory Yu and edited by Mike Katzif.