New Mix: Lorde, Pokey LaFarge, The Go! Team, Azure Ray, More
New Mix: Lorde, Pokey LaFarge, The Go! Team, Azure Ray, More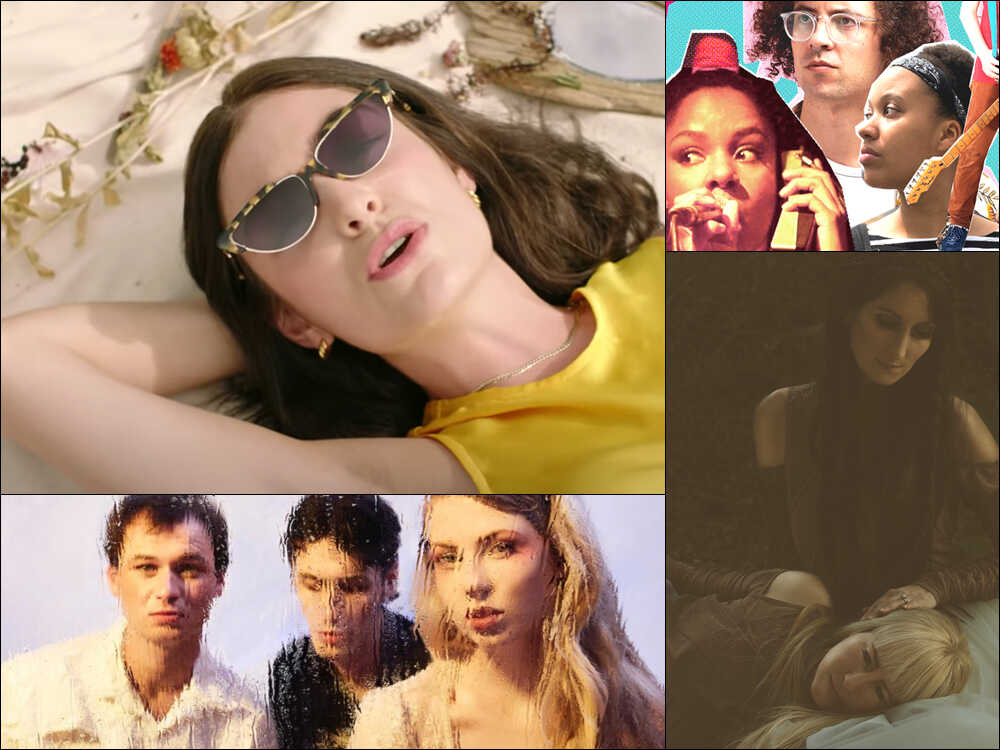 On this edition of All Songs Considered, Lorde talks about her new summertime song, "Solar Power." We stay on the summertime theme with music from Illuminati Hotties and a tune called "Pool Hopping." Azure Ray, the duo of Orenda Fink and Maria Taylor, are back with their first new music in almost ten years and what they call a roll-down-the-car-windows tune, "Bad Dream." We also hear music from old favorites, The Go! Team, a band that still loves to mash up lots of different sounds on the group's new song, "A Bee Without Its Sting." They even invite a singer without any studio experience to join in the fun. Much like the way The Go! Team mix and mash genres, the same is true for The Goon Sax. The band from Brisbane, Australia, mix folk and dance music with '80s synth-pop on the trio's new song, "Psychic."
Hawaii-born artist Lea Thomas recorded music as a teen, which inspired a move to New York, where she studied audio engineering. What I love about her music are the textures. You can hear that on the song I play called "Howl, from her upcoming album Mirrors To The Sun.
For so many artists, the past 16 months crushed plans to tour and perform their 2020 albums. For Pokey LaFarge, it was a time to step back and rethink his life. He says the solitude was an awakening and an inspiration. We close this week's show with a premiere of new music from Pokey LaFarge and another summery adventure titled, "Get It 'Fore It's Gone."
---
1. Lorde: "Solar Power" (Single)
2. Illuminati Hotties: "Pool Hopping," from Let Me Do One More
3. Azure Ray: "Bad Dream," from Remedy
4. The Go! Team: "A Bee Without Its Sting," from Get Up Sequences Part One
5. The Goon Sax: "Psychic," from Mirror II
6. Lea Thomas: "Howl," from Mirrors To The Sun
7. Pokey LaFarge: "Get It 'Fore It's Gone," from In The Blossom of Their Shade