New Mix: Courtney Barnett, Ben Gibbard And Tycho, Sparks, More
New Mix: Courtney Barnett, Ben Gibbard And Tycho, Sparks, More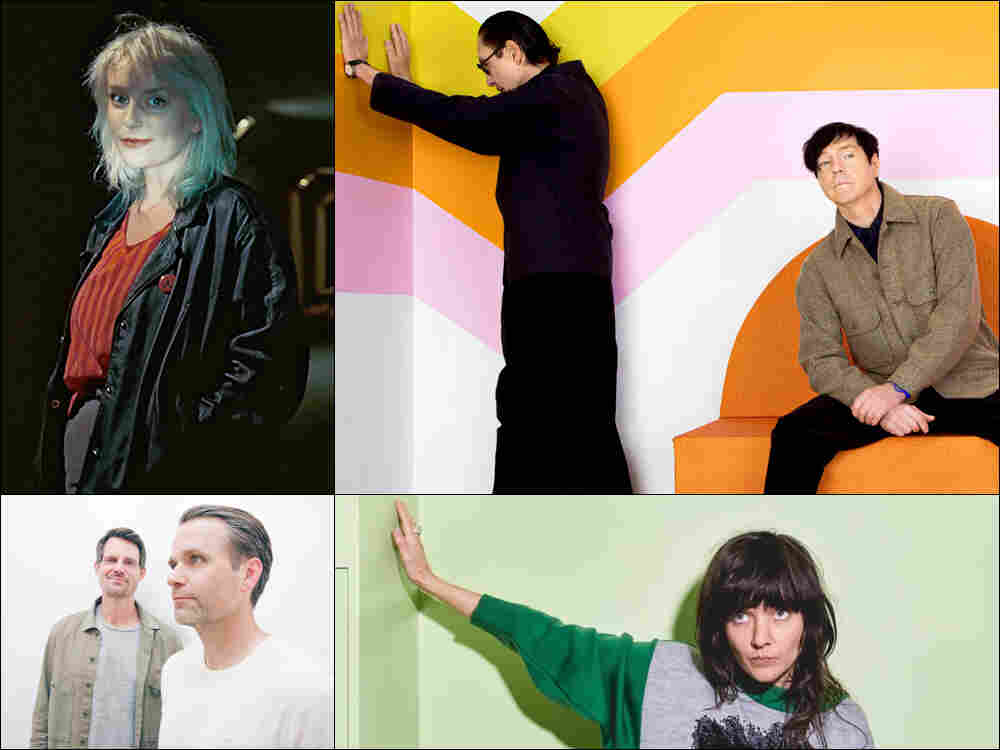 I begin this week's All Songs Considered with the improbable story of Sparks. The two brothers, Ron and Russell Mael, have been making music for over 50 years and are finally getting the sort of attention they've never received but surely deserve. The movie musical they wrote and scored, called Annette, just opened this year's Cannes Film Festival, and I play the opening track.
Courtney Barnett is back with her third album. It's an intimate set of songs that often examine and detail the complexities of everyday life, something she's always had a gift for. I play the song "Rae Street."
Ben Gibbard is known as much as the voice of Death Cab for Cutie, as he is for his unusual collaboration with Jimmy Tamborello and Jenny Lewis as The Postal Service. They collaborated by sending digital audio tapes through the U.S. mail. Now, Ben Gibbard and Scott Hansen, known as Tycho, have a more 21st-century collaboration, sharing files across the internet. Together, they've hatched a tune called "Only Love."
Do you know about the cultural phenomenon known as cake sitting? Then, take a look at the new video and the music of Indigo De Souza and her song of pain and coping titled "Kill Me."
The Chicago-based artist Lala Lala reflects on why we make the same mistakes repeatedly, using the myth of Sisyphus to help us embrace our uphill battles. And, finally, I play music by Mega Bog and a song inspired by the Never Ending Story soundtrack and what has become the foundation of her ethics: the importance of imagination.
---
Featured Songs And Artists:
1. Sparks, Adam Driver & Marion Cotillard: "So May We Start (feat. Simon Helberg)," From Annette
2. Courtney Barnett: "Rae Street," From Things Take Time, Take Time
3. Indigo De Souza: "Kill Me," From Any Shape You Take
4. Tycho & Benjamin Gibbard: "Only Love" (Single)
5. Lala Lala: "DIVER," From I Want The Door To Open
6. Mega Bog: "Station to Station," From Life, And Another