India's 'Love Jihad' Laws Make Marriage Difficult For Interfaith Couples
India's 'Love Jihad' Laws Make Marriage Difficult For Interfaith Couples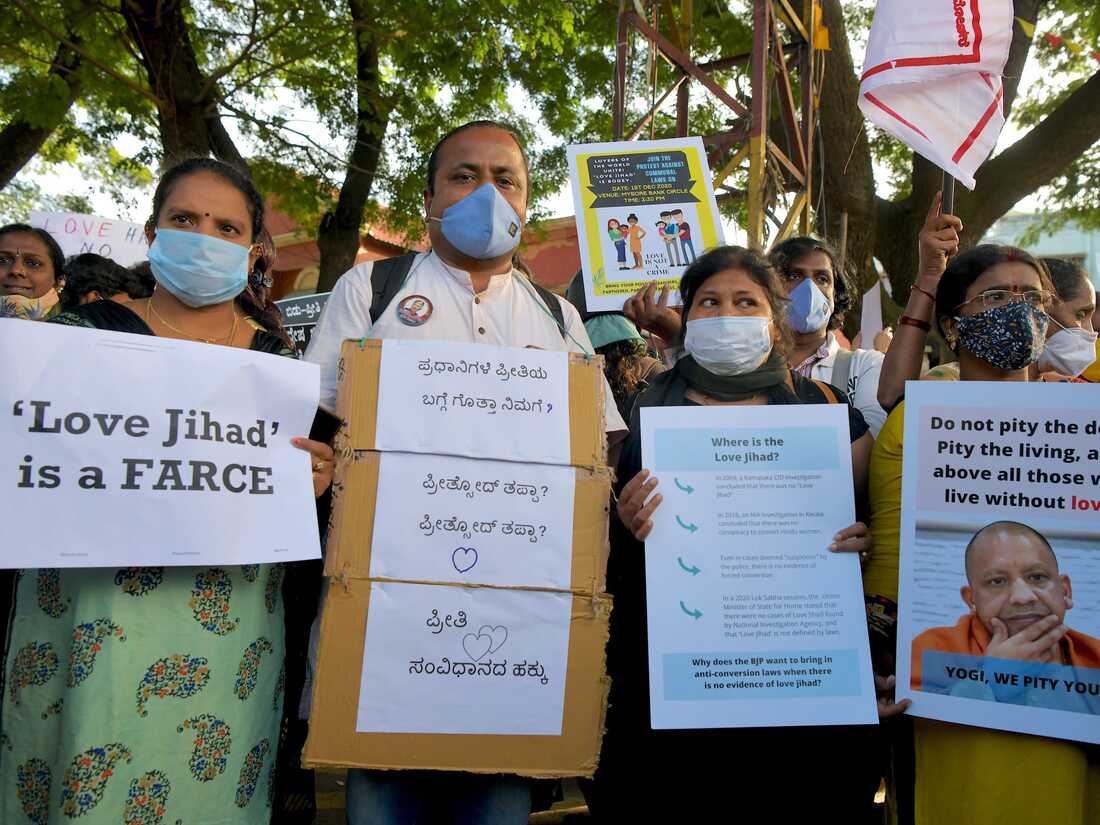 Manjunath Kiran/AFP via Getty Images
In India, where arranged marriages are the norm, people typically marry within their religion or caste. But occasionally, some find love on their own and end up with a partner of a different faith.
Interfaith couples in India face scrutiny because of 'Love Jihad' laws.
These laws, backed by India's Hindu nationalist government, prohibit a bride or groom from converting to his or her fiancé's religion. The idea is to stop forced conversions and in practice, they've been used to arrest Muslim men.
NPR's India correspondent Lauren Frayer has been following the marriage journey of one interfaith couple in India, and the people trying to stop interfaith couples from marrying.
In participating regions, you'll also hear a local news segment that will help you make sense of what's going on in your community.
Email us at considerthis@npr.org.
This episode was produced by Brianna Scott. It was edited by Lee Hale, Jonaki Mehta and Fatma Tanis with help from Lauren Frayer. Our executive producer is Cara Tallo.