A Science Reporter And A 'Mild' Case Of Breakthrough COVID
A Science Reporter And A 'Mild' Case Of Breakthrough COVID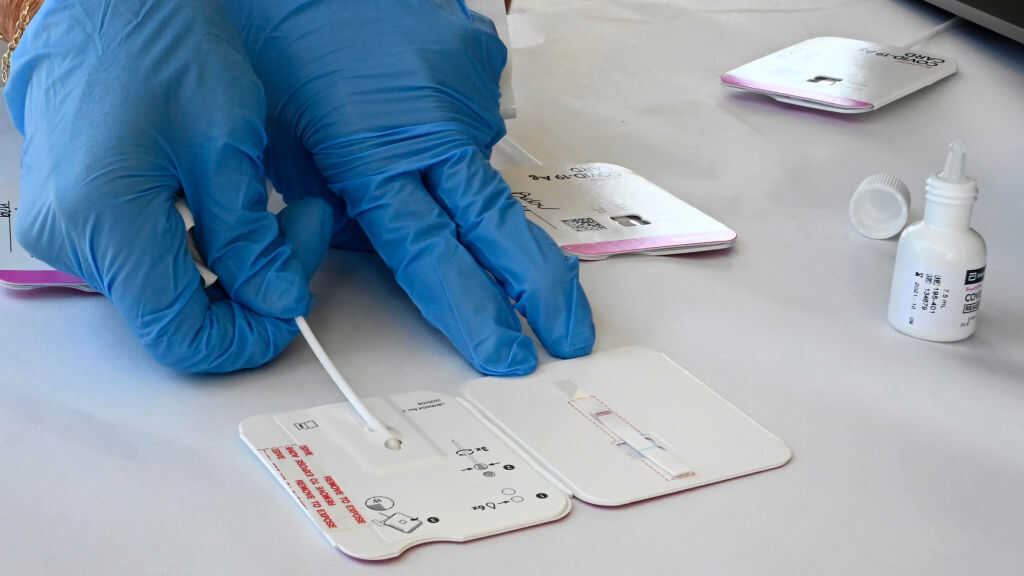 Brittany Murray/MediaNews Group/Long Beach Press-Telegram via Getty Images
Will Stone is a science reporter for NPR. He's been reporting about the pandemic for a while now, so he knows the risks of a breakthrough infection, is vaccinated, and follows COVID guidelines as they change. Nonetheless, he got COVID - and today on the show, Will shares what he learned about his breakthrough infection, and what he wish he'd known before his "mild" case.
For more of Will's reporting, check out "I Got A 'Mild' Breakthrough Case. Here's What I Wish I'd Known."
You can follow Will on Twitter @WStoneReports and Rhitu @RhituC. Email Short Wave at ShortWave@NPR.org.
This episode was produced by Thomas Lu, edited by Gisele Grayson, and fact-checked by Indi Khera. The audio engineer for this episode was Neal Rauch.