The Toll Of Burnout On Medical Workers — And Their Patients
The Toll Of Burnout On Medical Workers — And Their Patients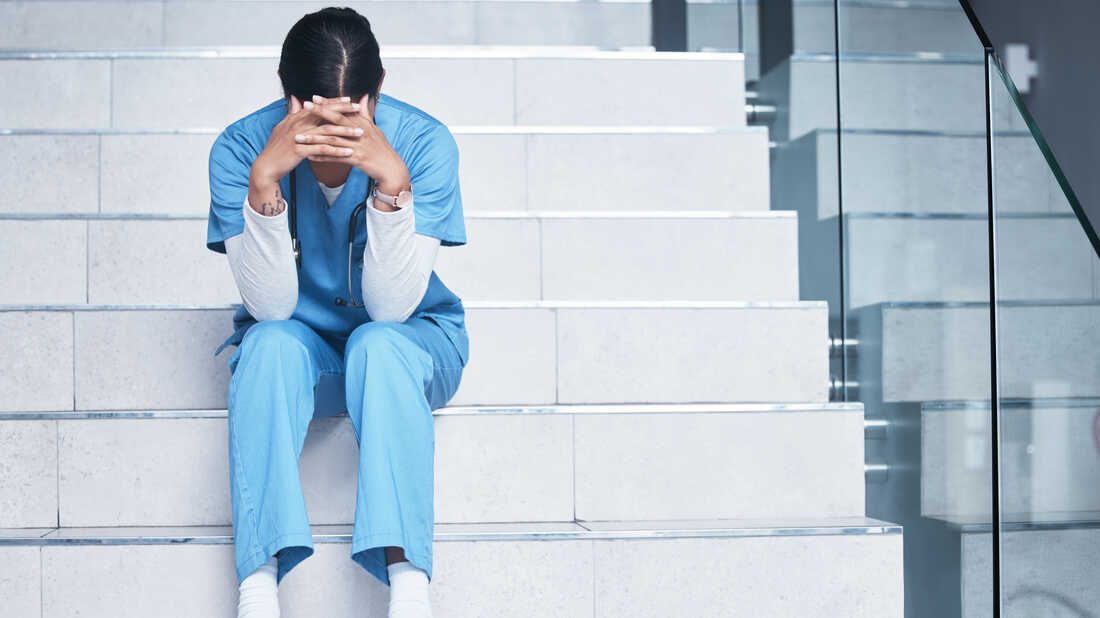 PeopleImages/Getty Images
Burnout has long been a problem among health care workers. The pandemic has only made it worse. Some were hopeful COVID vaccines would provide some relief, but that hasn't been the case. Now, health care workers are leaving the industry — and they're taking their expertise with them. Plenty of surveys say that burnout hurts patient care. NPR correspondent Yuki Noguchi spoke to medical workers who agree, the burnout they see on the job means that sometimes patients are not getting what they need.
Listen to our conversation with Dr. Arghavan Salles about burnout.
Reach the show by emailing shortwave@npr.org.
This episode was produced by Rebecca Ramirez, edited by Sara Sarasohn and fact-checked by Indi Khera. Alex Drewenskus and Michael Cullen were the audio engineers.