New Mix: Regina Spektor, a Son Lux collaboration with David Byrne and Mitski, more
New Mix: Regina Spektor, a Son Lux collaboration with David Byrne and Mitski, more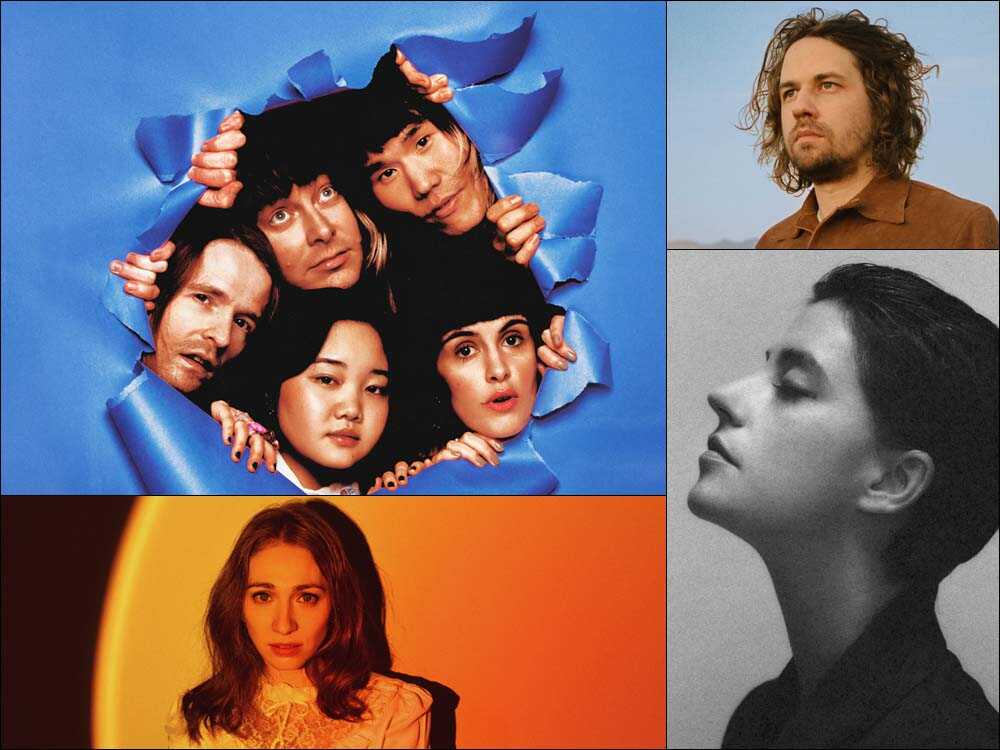 On this edition of All Songs Considered, I've got a show filled with some of my very favorite artists, starting off with a collaboration between Mitski, David Byrne, and Son Lux. They've written music for a film by Daniel Kwan and Daniel Scheinert called Everything Everywhere All At Once. The song we hear from it is "This Is A Life." I also have a new song from Sharon Van Etten. It's one she originally wrote for a documentary and recently re-imagined called "Used To It."
There's new music from Kevin Morby as he explores the frailty of life in a series of musical photographs. I'll play the title cut to the album called "This Is A Photograph."
Regina Spektor has her first new album in six years coming. The song we hear from it, "Becoming All Alone," was written while she walked the streets of New York and found that meditative state in the throngs of people and world around her. Another song of loneliness comes from one half of the duo David Wax Museum. Suz Slezak has a solo album, Our Wings May Be Featherless, and on the song "Loneliness Is Measured," she reflects on the importance of understanding depression and how to move beyond it.
I end the show with chaotic joy from the creative global band Superorganism. "Teenager" is a song about how the youthful spirit lives on beyond your teenage years and the importance of trying to keep that energy to guide you through aging.
---
Featured Tracks And Artists:
1. Son Lux, Mitski, David Byrne: "This Is A Life," from Everything Everywhere All At Once
2. Regina Spektor: "Becoming All Alone," from Home, before and after
3. Suz Slezak: "Loneliness Is Measured," from Our Wings May Be Featherless
4. Kevin Morby: "This Is A Photograph," from This Is A Photograph
5. Sharon Van Etten: "Used To It" (Single)
6. Superorganism: "Teenager (feat. CHAI & Pi Ja Ma)," from World Wide Pop