8 simple ways you can help our native birds this spring
8 simple ways you can help our native birds this spring
I love this time of year, because that means lots of birds are migrating to their breeding grounds. Last spring, I was lucky enough to spot a Painted Bunting, a Blackburnian Warbler, and an Orchard Oriole, just to name a few!
But across North America, we've seen a staggering loss of birds. A 2019 study led by the Cornell Lab of Ornithology found that there are 3 billion fewer breeding birds than in 1970. To put that into context: We've lost roughly one in four birds over the course of my parents' lifetime.
Birds can serve as indicator species, which are species that help us understand how healthy an ecosystem is. "If we're seeing them decline, then we know something is wrong with our environment and that should concern us, because our health is tied up in the same shared environment," says Miyoko Chu, the director of communications at the Cornell Lab of Ornithology.
The situation sounds pretty dire, but there's plenty we can do to help birds survive – and thrive.
Help preserve their habitats
Habitat loss and degradation are the biggest drivers of the decline in birds. With continuous human population growth and our increased demand on the environment, "It's no surprise ... that there [is] less quality habitat for birds, and [that] some habitats disappearing altogether," Chu says.
There are easy steps you can take to do your part to reduce habitat loss for birds:
Grow native plants. Growing native plants will help create habitat for birds. The Audubon Society has a tool where you can discover bird-friendly native plants for your area.
Reduce your use of pesticides. Pesticides can hurt birds in a number of ways, from poisoning them, thinning their egg shells and more. Sara Hallager, who curates birds at the Smithsonian's National Zoo, got her husband to stop using grubacide in her backyard when she realized the robins were "eating all these poisoned grubs in the yard!"

Try asking an expert at your local garden nursery or home improvement store for less toxic options for lawn maintenance and pest control.
Advocate for bird-friendly environmental policies. Chu says another way you can help address habitat loss, with no cost to you, is by advocating for policies that provide funding for environmental protections. She also recommends electing people who prioritize environmental issues.
Cut down on bird deaths with everyday actions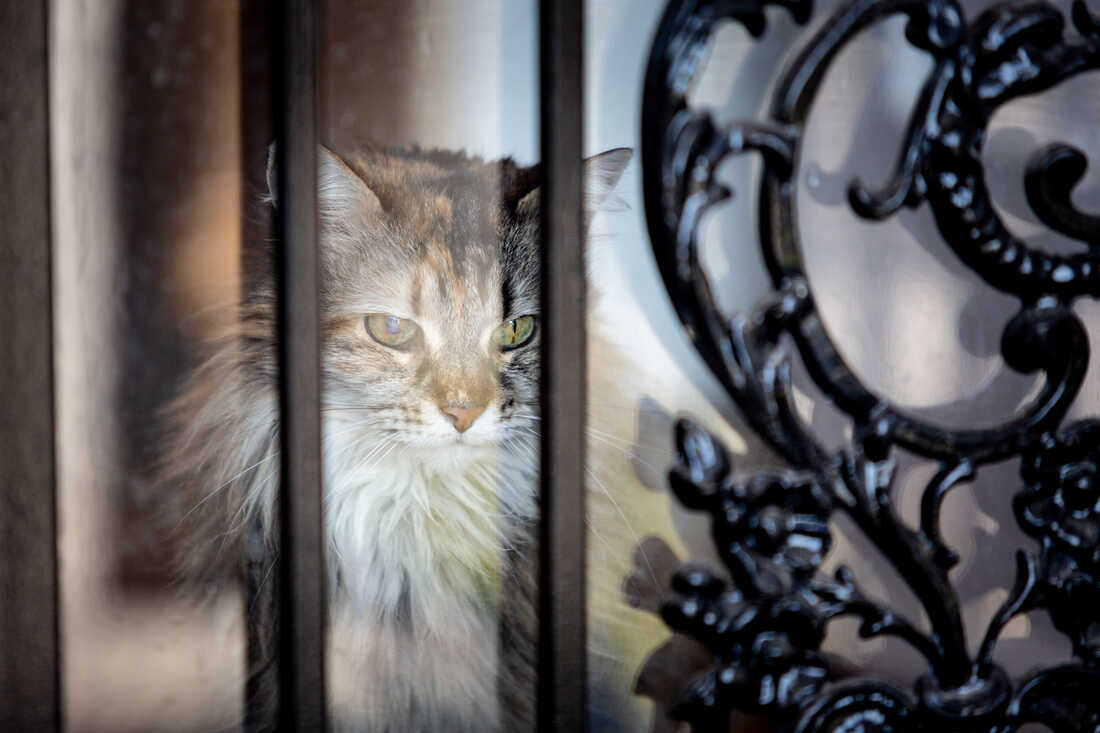 Keep your cat indoors. "Aside from habitat loss, the next biggest cause of direct mortality for birds is outdoor cats," says Chu. One study estimates free-ranging domestic cats kill somewhere between 1.3-4 billion birds annually. Chu says she's seen people create enclosed patios, or "catios," so their cats can get outside time without posing a risk to birds. If you want to take your cat out, you can also try using cat leashes and cat backpacks to keep them close.

Chu also recommends putting on one of Cornell's live bird cams to keep your feline engaged and entertained while they're indoors."We found that cats love them as much as people do, and they'll sit and watch these live bird cams and they won't do any harm to the birds they watch," Chu says.
Make your windows more visible to birds to help reduce collisions. Window collisions kill up to a billion birds every year in the U.S. "A lot of people think that those collisions are occurring on high rise buildings, but most of the collisions are occurring at the lower levels of these high rise buildings," says Hallager. The American Bird Conservancy estimates 44% of bird window strike fatalities occur at homes or other buildings that are 1 to 3 stories tall.

To make your windows more visible to birds, you can try:
1. making DIY acopian blinds with string or parachute cord.
2. putting up window film with dots or lines.
3. adding a window screen or some kind of netting, set at least a couple inches from the window.
Turn off lights you're not using, especially at night and during times of high migration. "Many birds migrate at night. And as they go, they're attracted by light," says Chu. Lights will draw birds close to buildings, and sometimes, they collide. Bird collisions also happen during the daytime, because birds can't see glass. "So one of the things that you can help with, especially during migration, is to turn off any lights that are not used," Chu advises. You can check out The Audubon Society's Lights Out program for more information.
If you have a bird feeder, make sure to clean it regularly to reduce the chance of disease transmission. You might have heard about the worrisome outbreak of bird flu currently sweeping through domestic poultry and wild bird populations in the U.S. and Canada. At the time this article was updated, the National Wildlife Disease Program hadn't issued an official recommendation to take down feeders. But you should still clean your bird feeders regularly to reduce the risk of transmitting disease between our avian friends. You can get the latest updates on the outbreak and recommended actions from the Cornell Lab of Ornithology.

Chu says that sometimes people worry that birds will become dependent on feeders for food or won't migrate since they have easy access to food. "But birds actually are wonderful survivors," Chu explains. "They have to rely on natural food sources, not just feeders."
These tips are especially helpful during periods of increased bird activity (like spring and fall migration), but you can definitely use them year round to support our feathered friends.
---
We'd love to hear from you. If you have a good life hack, leave us a voicemail at 202-216-9823 or email us at LifeKit@npr.org. Your tip could appear in an upcoming episode.
If you love Life Kit and want more, subscribe to our newsletter.
The podcast portion of this story was produced by Sylvie Douglis with engineering support from Joshua Newell. It was hosted and reported by Audrey Nguyen.