What We've Learned From A Month Of January 6th Committee Hearings
What We've Learned From A Month Of January 6th Committee Hearings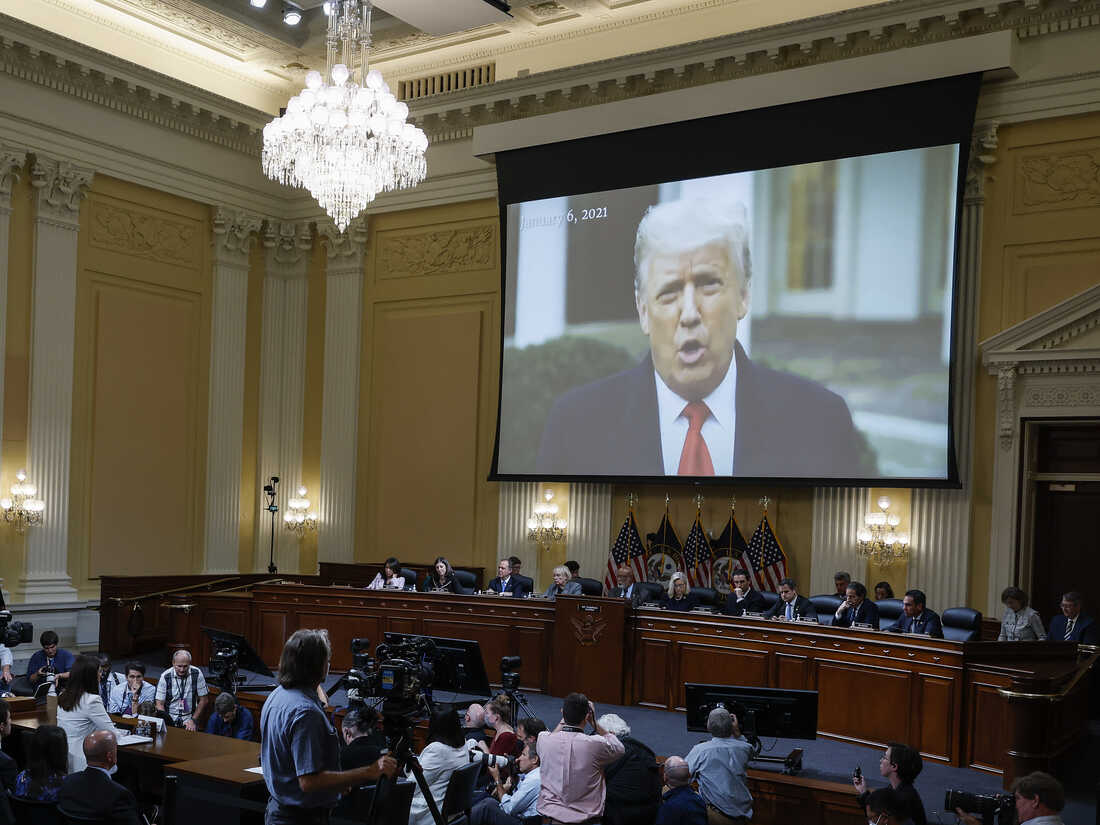 Anna Moneymaker/Getty Images
Cassidy Hutchinson's testimony before the January 6th committee landed with a bang. The surprise hearing on Tuesday, featuring this aide to former White House Chief of Staff Mark Meadows, was the most powerful evidence to date in the case that House investigators have been building through hours of public hearings.

NPR Senior Political Editor and Correspondent Domenico Montanaro and NPR National Justice Correspondent Carrie Johnson walk through the case the committee has built so far, its implications for a potential criminal prosecution of former president Donald Trump and the impact it might have on an extremely polarized American public.

In participating regions, you'll also hear a local news segment to help you make sense of what's going on in your community.

Email us at considerthis@npr.org.
This episode was produced by Connor Donevan and Gabe O'Connor. It was edited by Ashley Brown, Arnie Seipel and Sami Yenigun. Our executive producer is Sami Yenigun.