Jenny Slate and film's cutest stars, Marcel the Shell and the Minions
Jenny Slate and film's cutest stars, Marcel the Shell and the Minions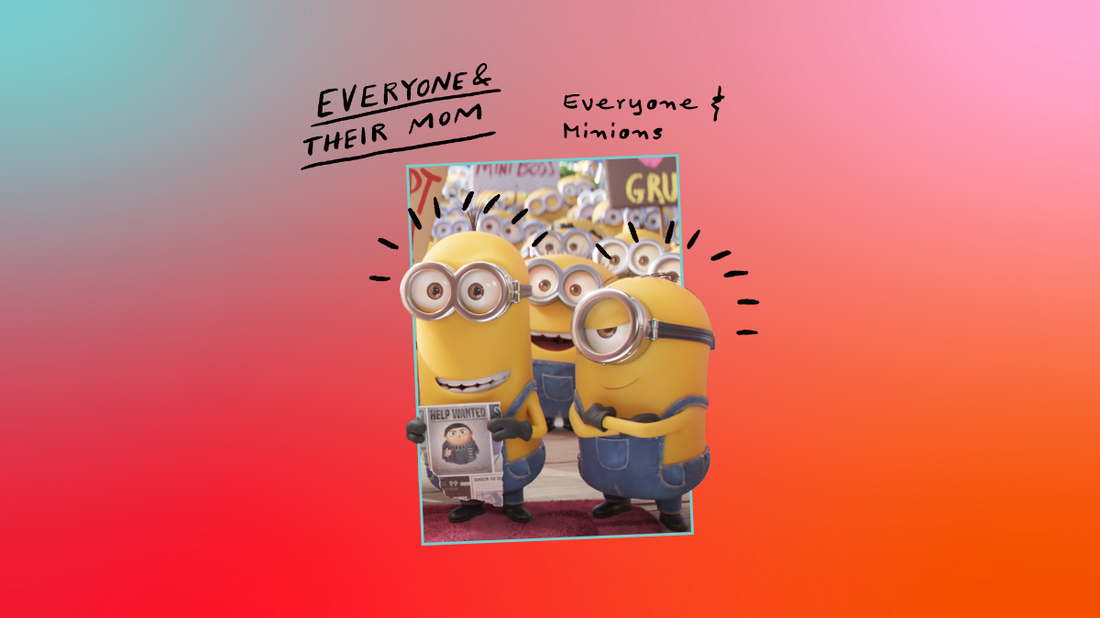 Illumination Entertainment and Universal Pictures
This is an excerpt from the latest episode of Everyone & Their Mom, a new show from Wait Wait ... Don't Tell Me! Follow us on Apple Podcasts, Spotify or listen on NPR One, and you can find us on Instagram.
The Minions are EVERYWHERE. You've seen them anywhere from Twinkies boxes to insurance commercials. Universal Studios has somehow created the universal object of affection across all ages. For example, there's a huge TikTok trend of Gentleminions, where groups of young people dress up in suits to see Minions: Rise of Gru in theaters. It's caused such a ruckus that a theater in the UK has even banned unaccompanied children wearing suits. For what crime?
But Minions aren't the only lovable creatures in theaters this summer. Jenny Slate, who created, produced and voiced a movie about an adorable shell with shoes, called of course, Marcel the Shell with Shoes On, knows exactly what it takes to make something lovable. Slate shared that the cuteness of Marcel, who has an equally cute voice, comes from the contrast of his size to his surroundings. "He's a little dude, a little guy trying to do things that since we're big, we actually know how big they are."
The creation of both Marcel the Shell and the Minions occurred around the same time about a decade ago, so what was going on with us that we needed these cute little guys so badly? "I think that moment is always occurring," said Slate.
She talked about how lucky we are to have movie theaters as a way to soothe ourselves and unwind. "We were like, if we're going to make something that goes in there, we want it to be really beautiful and really soothing and really funny all at once... Ten years ago, what did we need? I just think we need the same thing we needed then."
Listen to the full episode to hear more and play along with our quizzes. Follow us on Apple Podcasts, Spotify or listen on NPR One, and you can find us on Instagram.