New Music Friday: The best releases out Sept. 30
New Music Friday: The best releases out Sept. 30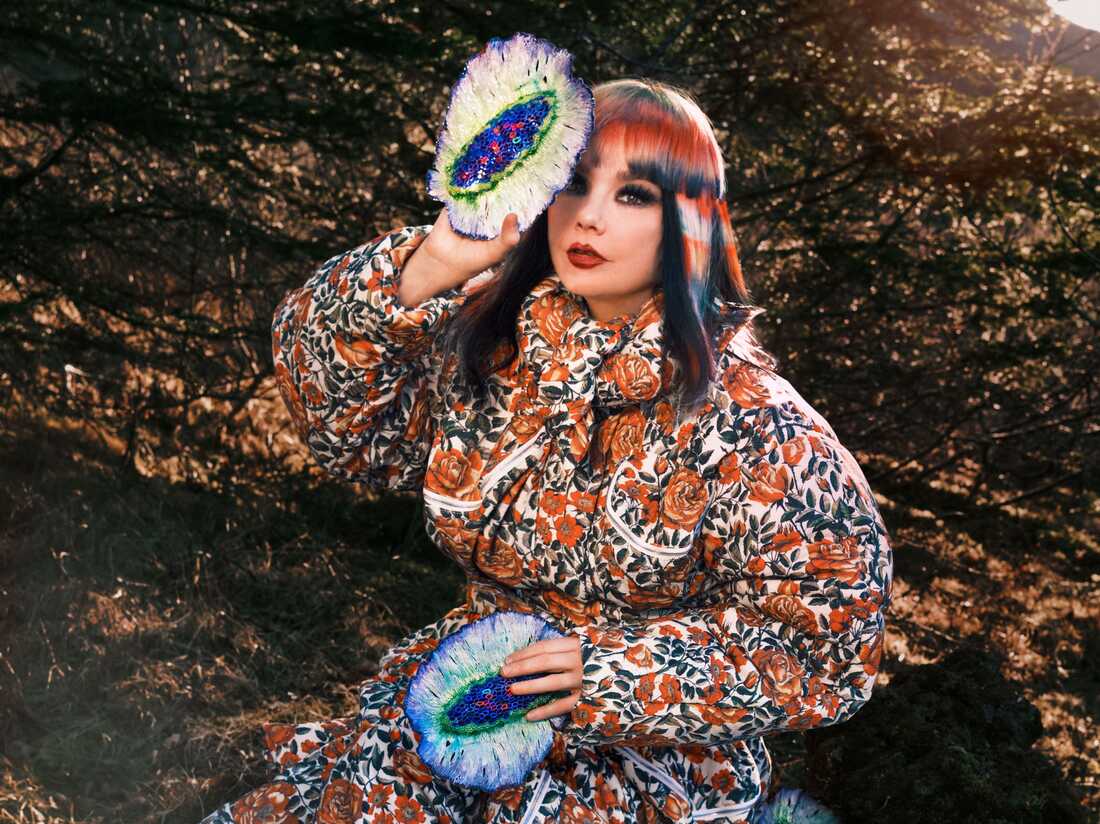 Vidar Logi/Courtesy of the artist
It's been five years since Björk last released an album, but now the Icelandic icon is back with a deeply inventive set called Fossora. Every sound on the record feels as if it's springing into the mix from a different direction, as her vibrant voice shares space with everything from bass clarinets to the voices of Björk's own offspring. Fossora was inspired, at least in part, by the death of the singer's mother, but joy also abounds.
We've also got the star-packed major-label debut of veteran rapper Freddie Gibbs, a reinvention for the long-running jazz group The Bad Plus, the return of U.K. pop star Craig David and a wild electro-pop record from Shygirl.
On this week's New Music Friday, NPR Music contributor Christina Lee, Radio Milwaukee's Tarik Moody and Artimacy podcast host Keanna Faircloth join guest host Stephen Thompson.
Featured Albums:
Björk — Fossora
Featured Songs: "Fossora," "Mycelia," "Sorrowful Soil"
Freddie Gibbs — $oul $old $eparately
Featured Songs: "Pain and Strife (feat. Offset)," "CIA"
The Bad Plus — The Bad Plus
Featured Songs: "Sun Wall," "Stygian Pools," "In the Bright Future"
Craig David — 22
Featured Songs: "DNA," "My Heart's Been Waiting for You," "Teardrops"
Shygirl — Nymph
Featured Songs: "Firefly," "Coochie (a bedtime story)," "Nike," Missin u"
Lightning Round:
Kid Cudi — Entergalactic
Various Artists — The Birdsong Project Vol. V
Adam Blackstone — Legacy (out Sept. 23)
Various Artists — Blue Note Re:imagined II
Ashley McBryde — Ashley McBryde Presents: Lindeville
Tyler Childers — Can I Take My Hounds to Heaven?
Other notable releases for Sept. 30:
2nd Grade — Easy Listening!
Aarktica — We Will Find The Light
Alison Sudol — Still Come The Night
Alivenique — Year of the Statement
Autopsy — Morbidity Triumphant
The Big Pink — The Love That's Ours
Blancmange — Private View
Buddy Guy — The Blues Don't Lie
Chineke! Orchestra — Coleridge-Taylor
Clark — 05-10
Dropkick Murphys — This Machine Still Kills Fascists
Drowning Pool — Strike a Nerve
Ethan Daniel Davidson — Stranger
Fujiya & Miyagi — Slight Variations
Kaya Stewart — If Things Go South
Lambchop — The Bible
Maedon X — The Lion & The Ram
Mamaleek — Diner Coffee
Monster Truck — Warriors
OFF! — Free LSD
Perera Elsewhere — Home
Pixies — Doggerel
Pixey — Dreams, Pains & Paper Planes
Pretty Sick — Makes Me Sick Makes Me Smile
Slipknot — The End, So Far
Snarky Puppy — Empire Central
Titus Andronicus — The Will To Live
Yeah Yeah Yeahs — Cool It Down