Graphic Novelist Kate Beaton
Graphic Novelist Kate Beaton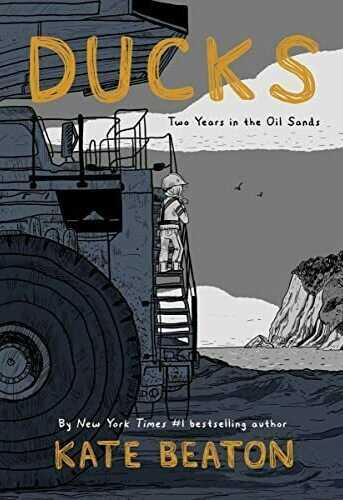 Kate Beaton is a Canadian comics artist. She's the author of the award-winning comics series Hark! A Vagrant and Step Aside, Pops, which each earned spots on the New York Times bestseller list. Hark! A Vagrant helped establish Kate as a significant voice of comic humor online in the aughts. Her most recent work, a graphic memoir called Ducks: Two Years in the Oil Sands, takes readers in a different direction.
Ducks follows Kate's life just after college. She'd graduated with student debt and got a chance to pay it off early: all she had to do was work for a little while mining oil in Eastern Alberta. The oil sands are a world unlike any other, towns and cities created from scratch to forcibly extract resources from the earth. People worked there because they desperately needed a job, for myriad reasons. Kate worked alongside people, mostly men, who were separated from their families, their hometowns and the normal expectations of human behavior.
In this dangerous and desperate world she both witnessed and experienced sexual harassment and sexual violence, and she doesn't shy away from telling her story exactly as it happened. But Ducks isn't centered around this story. It's a collection of smaller stories about her experience, expertly woven together. Ducks is about violence against both people and the land, but it's also about real human beings in a lonely, liminal place - just trying to find a way through the world. Kate talks to Bullseye about her journey writing this memoir.
Content warning: This conversation with Kate Beaton contains some mentions of sexual harassment and sexual violence.