Want a balanced federal budget? It'll cost you.
Want a balanced federal budget? It'll cost you.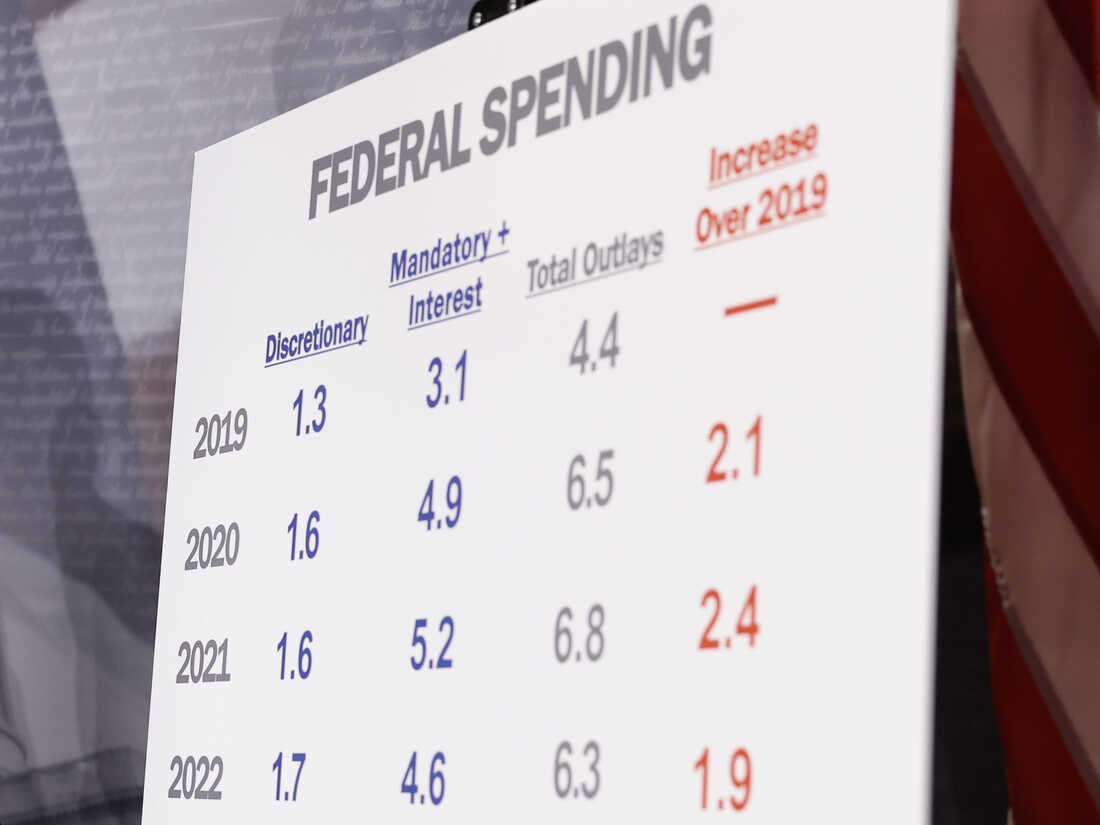 Anna Moneymaker/Getty Images
The U.S. has officially reached its debt ceiling, meaning the country has reached the limit of its authorization to pay the government's bills. Without raising the debt ceiling, the U.S. risks degrading its credit rating, which could cause economic turmoil in the U.S. and around the world.
Some Republicans have said they won't support raising the debt ceiling unless it comes with spending cuts, with some calling for a fully balanced budget in ten years. The problem? Without raising taxes, that would require either a 25% cut across the board, or massive cuts in discretionary spending like housing, education and the military.
On today's show, we speak with Maya MacGuineas, of the policy nonprofit Committee for a Responsible Federal Budget, the group that ran the numbers.
For more economics content, subscribe to Planet Money's newsletter at npr.org/planetmoneynewsletter
Music by Drop Electric. Find us: Twitter / Facebook / Newsletter.
Subscribe to our show on Apple Podcasts, Spotify, PocketCasts and NPR One.
For sponsor-free episodes of The Indicator from Planet Money, subscribe to Planet Money+ via Apple Podcasts or at plus.npr.org.