Turkey was "overdue" for a big earthquake. Why couldn't we predict it?
Turkey was "overdue" for a big earthquake. Why couldn't we predict it?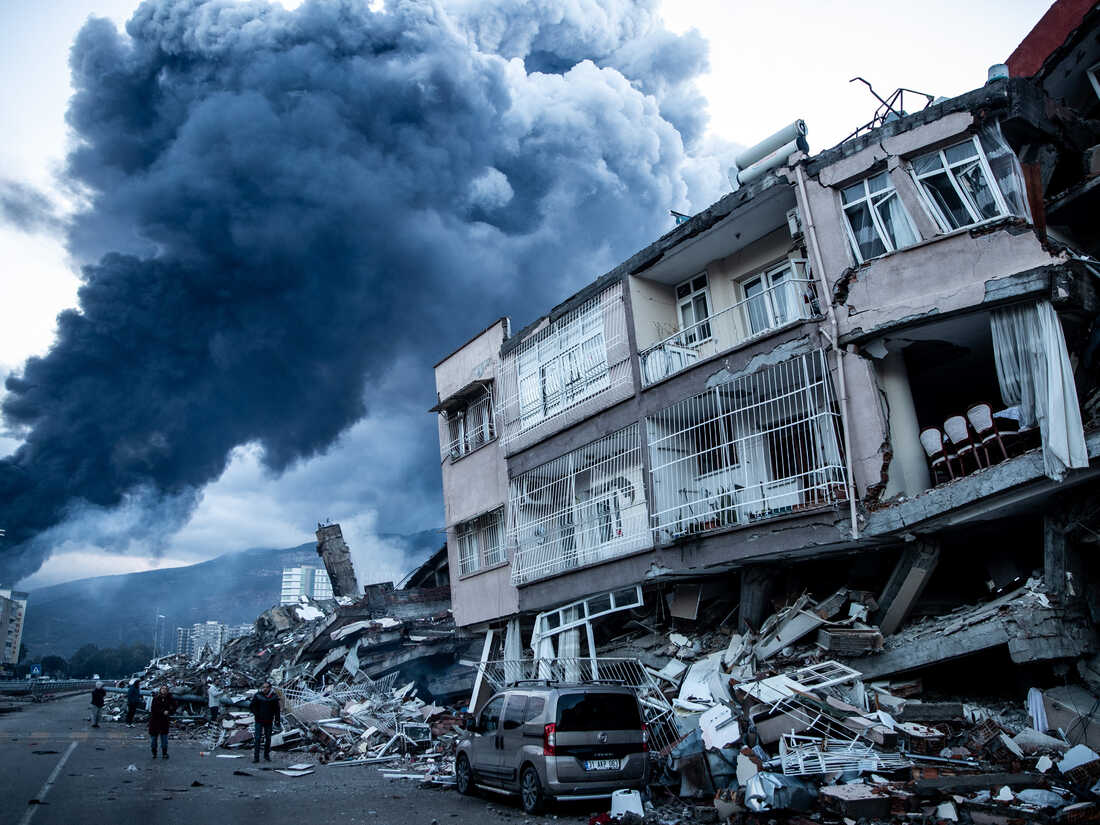 Listen to Short Wave on Spotify, Apple Podcasts and Google Podcasts.
In the early hours of Monday morning, a 7.8 magnitude earthquake struck southeastern Turkey, near the Syrian border. Aftershocks then leveled buildings that had already been damaged. The death toll quickly reached into the thousands.
Many scientists say this area, one of the more seismically active zones on the planet, has been "overdue" for an earthquake of this magnitude.
But even though a large quake was expected at some point in this region, no scientist has "ever predicted a major earthquake," the U.S. Geological Survey says. "We do not know how, and we do not expect to know how any time in the foreseeable future. USGS scientists can only calculate the probability that a significant earthquake will occur (shown on our hazard mapping) in a specific area within a certain number of years." Even the most promising earthquake models only offer seconds of warning.
In this episode, host Emily Kwong talks to geologist Wendy Bohon and NPR science correspondent Geoff Brumfiel about why earthquake prediction is such a difficult problem, and the science behind detecting them in the first place.
Curious about other stories in the news? Email us at shortwave@npr.org.
This episode was produced by Liz Metzger, Indi Khera and Rebecca Ramirez. It was edited by Gabriel Spitzer and Viet Le. Anil Oza and Berly McCoy checked the facts. The audio engineer was James Willetts.