Latest on Ukraine: Pentagon leaks, France's overtures in China and Finland in NATO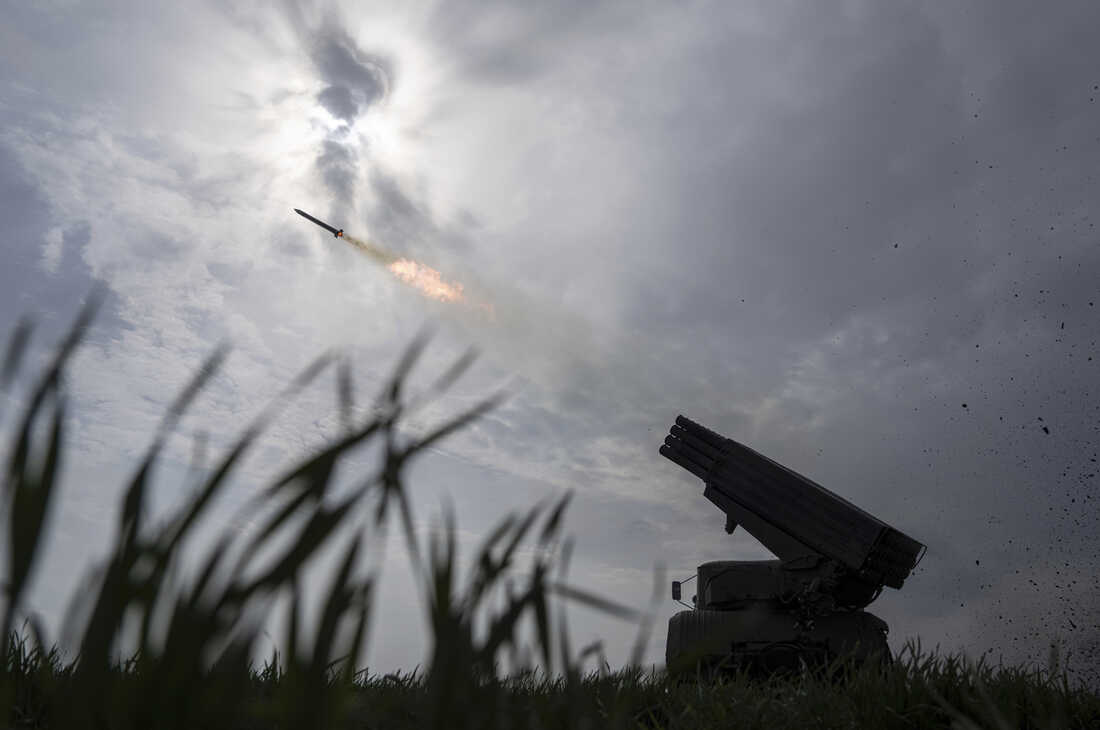 Here's a look ahead and a roundup of key developments from the past week.
What to watch
After Finland joined NATO, neighboring Sweden still faces some hurdles — namely Turkey and Hungary — before it can become a member.
Russia — at the helm of the U.N. Security Council presidency — holds a council meeting about alleged weapons exports violations on Monday.
Brazilian President Luiz Inácio Lula da Silva is due to visit Beijing to meet Chinese leader Xi Jinping. Both have pitched their vision for peace talks to end the war in Ukraine, while fostering relations with Russian President Vladimir Putin.
Orthodox Easter is on Sunday.
Later this month, Russian Foreign Minister Sergey Lavrov is due to visit Brazil and the United Nations in New York.
What happened last week
Secret U.S. military documents including on Ukraine appeared on social media, setting off hurried efforts in Washington to determine the source of the leak and potential fallout. An adviser to Ukrainian President Volodymyr Zelenskyy told CNN the country has already changed some of its military plans because of the leak.
Finland became a new member of NATO as assurance in response to the Russian invasion of Ukraine. This expands the Western military alliance up to the Finnish-Russian border that stretches more than 800 miles.
A Russian court charged U.S. reporter Evan Gershkovich with espionage, which The Wall Street Journal and the White House have strongly denied. This could be Russia's first jailing of an American journalist on spying charges since Soviet times. Leaders of both parties in the U.S. Senate issued a rare joint statement condemning the "wrongful detention" of Gershkovich and demanding his release.
Thirty-one children reunited with their families in Ukraine after an operation to bring them home from Russia and Russian-occupied territory, according to Save Ukraine, the humanitarian group that helped organized the operation. Ukraine and the International Criminal Court accuse the Kremlin of war crimes for taking away Ukrainian children during the war.
A Russian official wanted by the ICC addressed the U.N. Security Council about Ukrainian children taken to Russia during the invasion, in one of Russia's first moves at the helm this month of the council's presidency. Diplomats from the U.S. and some other countries walked out when the official, Maria Lvova-Belova, started to speak by video.
French President Emmanuel Macron visited Beijing and said he's counting on Chinese leader Xi Jinping to "bring Russia to its senses" over Ukraine. Xi reiterated his call for peace talks while also mentioning security concerns of all parties.
President Zelenskyy visited Poland, whose government has provided Ukraine with four MiG fighter jets and pledged more.
The number of Ukrainian refugees across Europe surpassed 8 million, and more than 5 million are displaced inside their country, after little more than a year since Russia's large-scale invasion, the U.N. refugee agency says.
A number of religious observances took place: While the larger Orthodox Churches celebrated Palm Sunday, Ukraine's Roman Catholic and Protestant minority communities marked Easter, with Pope Francis calling to pray for Ukrainians and Russians, refugees and other groups. Earlier, Ukrainian Jews gathered for Passover. And Zelenskyy — Ukraine's first Jewish president — joined Ukrainian Muslim soldiers for an iftar dinner after their daily fast during Ramadan, Islam's holy month, which ends next week.
In-depth
On the State of Ukraine podcast: Ukraine is asking Western allies for modern aircraft to fight Russian forces. NPR looks at some of the many vintage helicopters in Ukraine's fleet.
How the U.S. intelligence leaks impact the Ukrainian government and its war strategy.
The Pentagon and Justice Department investigate as secret military documents appear online.
Top-secret Pentagon documents on Ukraine war appear on social media.
Ukraine's elderly often remain behind; here's how they've survived a year of war.
Finland joins NATO over Russia's objection.
In Kharkiv, a widower tries to repair his bombed apartment building.
The EU is trying to sanction diamonds from Russia.
Journalist Evan Gershkovich's colleague speaks on his arrest in Russia.
French President Emmanuel Macron's visit to China: What it means.
Russia detains woman in connection with bombing that killed military blogger.
White House applies more pressure on those helping Russia evade sanctions.
Special report
Russia's war in Ukraine is changing the world: See our report on its ripple effects in all corners of the globe.
Earlier developments
You can read past recaps here. For context and more in-depth stories, you can find more of NPR's coverage here. Also, listen and subscribe to NPR's State of Ukraine podcast for updates throughout the day.