Republican-led Texas House impeaches state Attorney General Ken Paxton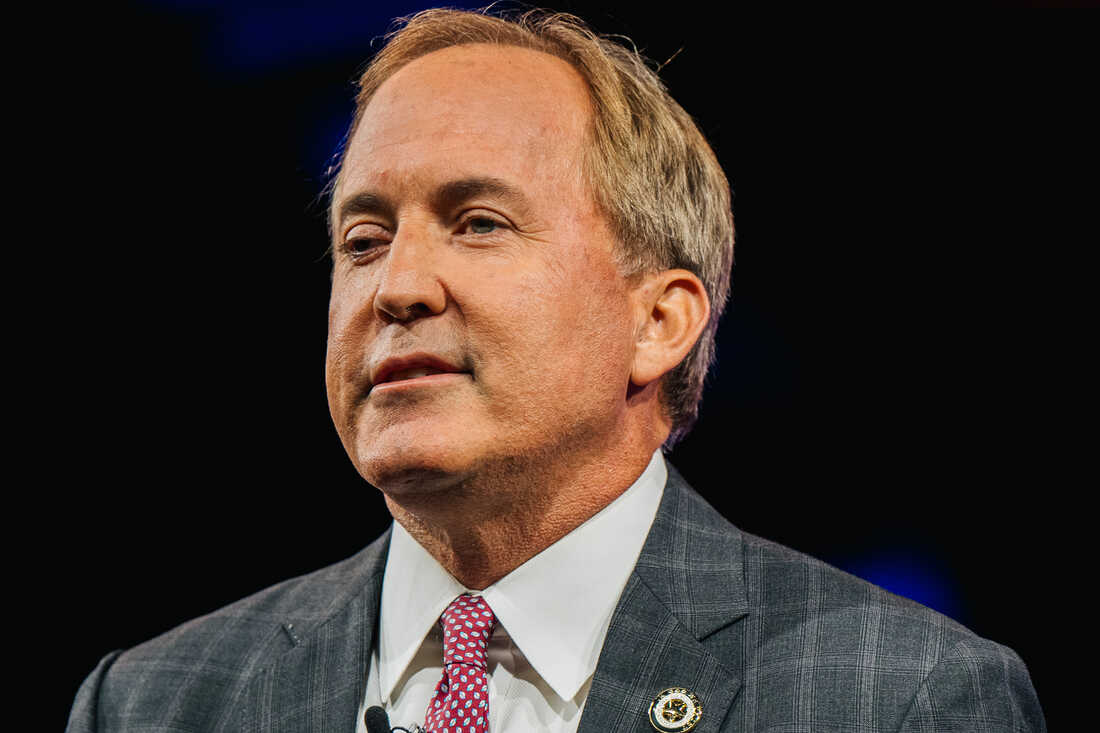 Brandon Bell/Getty Images
AUSTIN, Texas — In a historic vote Saturday, the Texas House of Representatives decided to impeach Republican state Attorney General Ken Paxton over allegations of illegal activities related to one of his political donors.
Paxton will immediately and temporarily be suspended from his duties pending a trial in the state Senate.
Rep. David Spiller, a Republican who serves on the House General Investigating Committee, told members that, even though he thinks Paxton has a "brilliant legal mind," he still violated the law.
"He put the interest of himself above the laws of the state of Texas," Spiller said. "He put the interest of himself over his staff who tried to advise him on multiple occasions that he was about to violate the law."
In a statement on Twitter after the vote, Paxton wrote, "The ugly spectacle in the Texas House today confirmed the outrageous impeachment plot against me was never meant to be fair or just. It was a politically motivated sham from the beginning."
The resolution to impeach now goes to the Texas Senate, which will be tasked with setting up a trial and deciding whether to convict the attorney general.
A historic vote
Paxton joins a small list of Texas public officials who have been impeached. The last was 1976.
He has denied any allegations of wrongdoing, calling the proceedings a "sham" and illegal. He's also continued to claim the impeachment vote prevents him from protecting Texans from the federal government.
"Their plot imperils critical litigation my office has brought against the Biden administration to end the federal government's attacks on our constitutional rights and the rule of law," Paxton said Friday in front of reporters.
Paxton has also claimed he was never given the opportunity to testify in front of the House General Investigating Committee.
But Rep. Ann Johnson, a Democrat who sits on the investigating committee, said Paxton had already told his story on a document posted on his website in response to the complaints by the whistleblowers.
Not a party-line vote
On the House floor Saturday, both Republicans and Democrats spoke for and against Paxton's impeachment.
Republican state Rep. Charlie Geren, a member of the House General Investigating Committee, said that several House lawmakers received telephone calls from Paxton personally threatening them with political consequences in their next election.
"One of the key responsibilities of the General Investigating Committee is to look beyond partisan affiliation in order to take the necessary steps to protect the institution that is our state and government," Geren said. "We do just that today with this resolution."
Ahead of Saturday's vote, Republican members of the Texas House sent emails to their constituents asking them for support as they weighed whether to impeach Paxton.
Rep. Cody Harris, a Republican from Palestine, Texas, wrote in an email that the decision before lawmakers "cannot be ignored, particularly when done by the chief law enforcement officer in the state." Harris voted 'yes' for impeachment.
Minutes before the Texas House started the impeachment procedures on Saturday, former President Donald Trump posted on social media that Paxton is a friend of his and that he would "fight" Republicans who allow the impeachment to proceed.
"Free Ken Paxton," Trump posted on Truth Social, his social media platform. "Let them wait for the next election!"
Brandon Bell/Getty Images
The allegations against Paxton
During Saturday's vote, lawmakers listened closely as members of the House General Investigating Committee laid out the 20 articles of impeachment against Paxton.
Although some are related to Paxton's 2015 securities fraud federal indictment, for which he has yet to stand trial, most of the allegations are related to Paxton's relationship with Nate Paul, an Austin real estate investor.
Paul, who contributed $25,000 to Paxton's 2018 campaign, was being investigated by the FBI in 2020 when he asked Paxton to intervene in that probe.
Paxton followed suit, House-hired investigators said, and circumvented his own agency's policies to hire an outside attorney to intervene and issue subpoenas to benefit Paul.
Investigators also found that Paxton forced his staff to rewrite an opinion on COVID-19 restrictions to benefit Paul.
"The last 72 hours has shown us why Ken Paxton is so desperate to keep his case in the court of public opinion. Because he has no ability to win in a court of law," said Johnson, the Democrat and member of the House General Investigating Committee.
Paxton's allies
Even though some Republicans voted to impeach, Paxton continues to have allies in the Texas House.
Rep. John Smithee, a Republican who voted against impeachment, called into question the evidence the House used to move forward with impeaching Paxton.
"This House cannot legitimately, and in good faith, and under the rule of law, impeach General Paxton today on the record that it has before," Smithee said.
Smithee clarified he was not defending Paxton, but that he had issues with the process.
"We'll have to defend not only the final result that we reach today and the way we vote, but we'll also have to defend the process by which this determination was made," Smithee said. "To me, this process is indefensible."
The timing for a trial in the Texas Senate is unclear.
Texas state Sen. Angela Paxton, the wife of Ken Paxton, will have a vote in the matter, unless she recuses herself.
Lt. Gov. Dan Patrick, the leader of the Senate, said in an interview with WFAA his chamber would serve as jurors.
"I think the members will do their duty," Patrick said.