Inquiry finds Boris Johnson deliberately misled Parliament over 'partygate'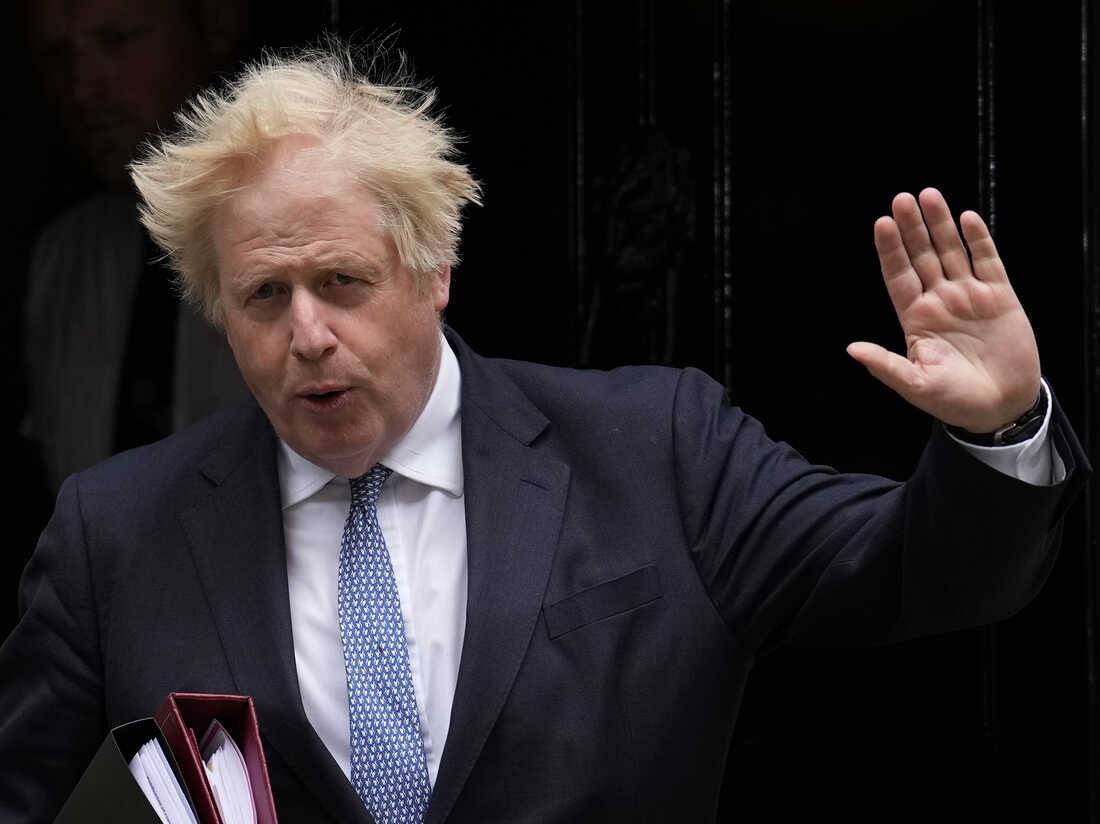 LONDON — In a scathing report, Boris Johnson's colleagues in Parliament concluded Thursday that the former British prime minister repeatedly and deliberately lied to them about breaking COVID lockdown rules, and recommended the harshest possible punishment.
The committee's report was never expected to be easy reading for the former prime minister. But it has proved even worse than that.
The damning 30,000-word paper details how Johnson repeatedly and deliberately misled Parliament about parties he hosted in Downing Street while the country was under COVID lockdown.
It says his denials "were so disingenuous that they were deliberate attempts to mislead the Committee" and talks about the "frequency with which he closed his mind to the truth."
The report also says that there is no precedent for a prime minister to have deliberately misled the House of Commons.
"He misled the House on an issue of the greatest importance to the public, and did so repeatedly," it reads.
The committee behind the report, made up mostly of lawmakers from Johnson's own Conservative party, recommended that if he were still a member of Parliament, he should be suspended for 90 days. This, too, is unprecedented and considerably above the threshold to trigger a potential by-election, which is usually just 10 days. That could have led to his removal from Parliament — had he lost that election. Instead, Johnson resigned in anticipation of the findings last week.
Lawmakers plan to debate those possible sanctions Monday, and vote on them sometime after.
The report also says that Johnson's criticism of the committee investigating him itself amounted to contempt.
He was "complicit in the campaign of abuse and attempted intimidation of the Committee," the report reads.
In addition to a 90-day suspension — which is moot since he's no longer in Parliament — the report also recommends the former prime minister be denied a pass giving him access to the Westminster estate. That's a sprawling complex of government buildings which includes the Parliament. Such a pass is normally granted to former lawmakers.
When Johnson resigned as a member of Parliament last week, preempting the report's findings, he dismissed the committee investigating him as a "kangaroo court." In language echoing that of his friend, Donald Trump, he also called it a "witch hunt."
The report said these criticisms amounted to "an attack on our democratic institutions."
Johnson nevertheless continued that criticism Thursday, calling the report "a lie and a charade."
He called it the "final knife-thrust in a protracted political assassination."
This report could, indeed, spell the end of Johnson's flamboyant political career. But there are also fears that from outside Parliament, the former prime minister – who led a populist push for Britain's exit from the European Union — could continue to wield power over U.K. politics for years to come.