Experts raised safety concerns about OceanGate years before its Titanic sub vanished
Experts raised safety concerns about OceanGate years before its Titanic sub vanished
Experts from within and outside OceanGate raised concerns about the safety of its Titan submersible as far back as 2018, years before it went missing during a deep-sea dive to the Titanic shipwreck site.
Several of those complaints have resurfaced this week, as the frantic search for the vessel — and its five passengers — continues.
"It hasn't surprised us," said Will Kohnen, the chair of the Marine Technology Society's Submarine Committee (formerly the Manned Underwater Vehicles Committee), about the Titan's disappearance. "We've been aware of this project for some time and have had some concerns."
In March 2018, after one of the international industry group's annual conferences, Kohnen drafted a letter to OceanGate CEO Stockton Rush — the pilot of the missing vessel — expressing "unanimous concern" on behalf of its members about the development of the Titan and its planned Titanic expeditions.
"Our apprehension is that the current experimental approach adopted by Oceangate could result in negative outcomes (from minor to catastrophic) that would have serious consequences for everyone in the industry," he wrote, according to a copy obtained by the New York Times.
NPR has reached out to OceanGate for comment.
Kohnen told Morning Edition's A Martínez on Wednesday that the group's main concern was a lack of oversight and adherence to industry-accepted safety guidelines.
"Most of the companies in this industry that are building submersibles and deep submersibles follow a fairly well-established framework of certification and verification and oversight, through classification societies," he said. "And that was at the root of OceanGate's project, is that they were going to go solo, going without that type of official oversight, and that brought a lot of concerns."
Kohnen doesn't see Titan's disappearance as a reason to take a step back from deep sea explorations as a whole.
"We have submarines all over the world diving 12,000 to 20,000 feet every day of the year for research," he said. "We know very well how to build and how to design these machines and how to operate them safely."
The same is true for tourism purposes, he adds: "It just gets expensive."
OceanGate's push to innovate worried industry experts
Third-party agencies around the world, like the American Bureau of Shipping and DNV in Europe, are responsible for overseeing structures like ships, oil platforms and submarines to ensure that they're designed to specification, Kohnen explained.
That process involves publishing rules and sending out engineers to review designs and inspectors to witness testing.
Most major marine operators require chartered vessels to be "classed" by one of these independent groups, OceanGate acknowledged in a 2019 blog post. However, it said that process only assesses physical vessels, not a company's operating procedures and decision-making processes, which are more often to blame for accidents.
The company affirmed its commitment to operational safety and risk mitigation, touting its "constant, committed effort and a focused corporate culture." But it also painted the third-party approval process as "anathema to rapid innovation," its founding principle.
"By definition, innovation is outside of an already accepted system," the blog post reads. "However, this does not mean that OceanGate does meet standards where they apply, but it does mean that innovation often falls outside of the existing industry paradigm."
Kohnen said that while his letter was never officially submitted to OceanGate, he did have a conversation with Rush in which the two "agreed to disagree." He points out that the complaint that regulatory bodies are slow to react to new innovations isn't unique to submarines.
"All industries face the same issue," Kohnen added. "And it is a careful dance of how do you push regulations forward in the face of rapid-changing technology."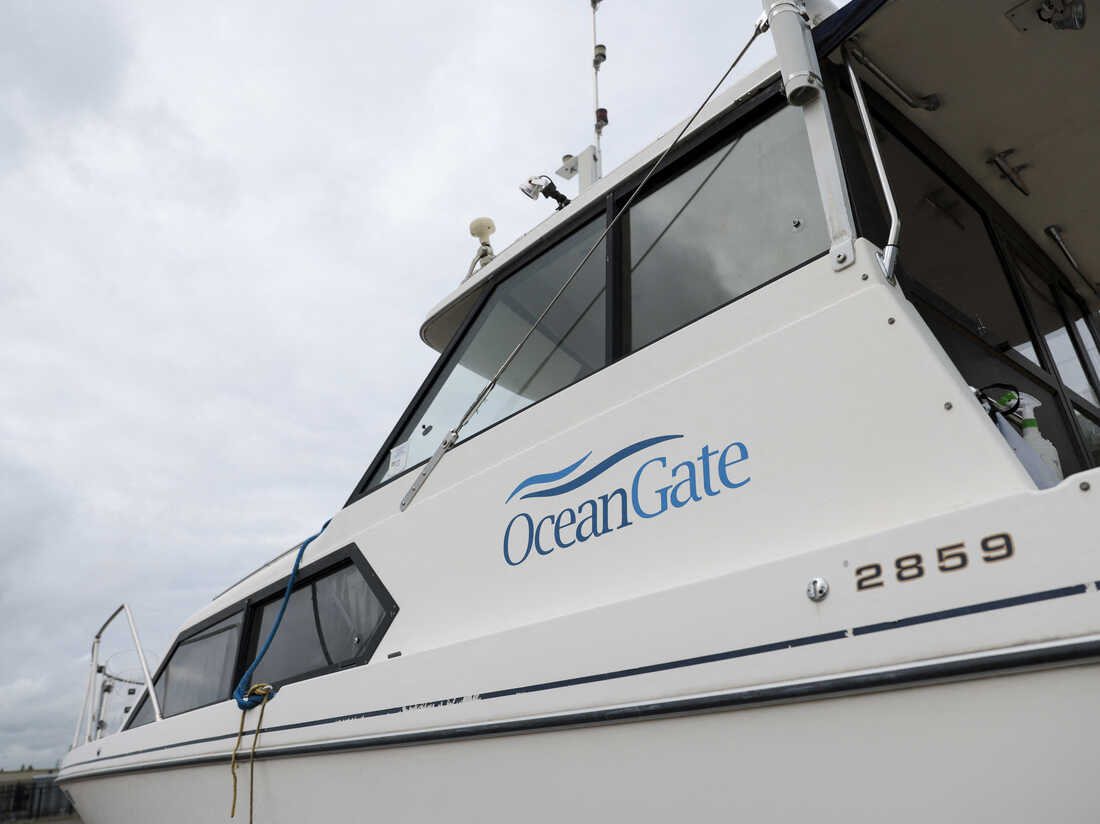 Jason Redmond/AFP via Getty Images
A former employee says he was fired after raising concerns
OceanGate's own former director of marine operations also flagged potential safety issues with the Titan around the same time — and says he was fired after doing so, as NPR station WBUR reported.
David Lochridge, himself an experienced submarine pilot, alleged in a 2018 lawsuit that he was fired after raising concerns that the company wasn't properly testing the vessel's carbon fiber hull. He had also pushed for the company to utilize a classification agency to inspect and certify it.
Lochridge said he first raised his safety and quality control concerns verbally to executive management, which ignored them. He then sought to address the problems and offer solutions in a report.
The day after it was submitted, the lawsuit says, various engineering and HR executives invited him to a meeting at which he learned that the viewport of the submersible was only built to a certified pressure of 1,300 meters, even though the Titanic shipwreck lies nearly 4,000 meters below sea level.
Lochridge reiterated his concerns, but the lawsuit alleges that rather than take corrective action, OceanGate "did the exact opposite."
"OceanGate gave Lochridge approximately 10 minutes to immediately clear out his desk and exit the premises," it said.
OceanGate said in legal filings that it had relied on acoustic tests "better suited" to detect safety issues, and accused Lochridge of breaching his contract, according to WBUR.
"The company said Lochridge was not an engineer and refused to accept assurances from the lead engineer that testing was sufficient," WBUR's Walter Wuthmann told Morning Edition.
They settled out of court in 2018.
Previous expeditions haven't all gone smoothly
The Titan made its first dive to the Titanic wreck site in 2021 and returned the following year — though those trips haven't been without issue.
OceanGate acknowledged in legal filings that the vessel had encountered a battery issue and some external damage during its maiden voyage.
CBS Sunday Morning correspondent David Pogue said the submersible lost contact with the surface crew for about five hours during his expedition in 2022 and told NPR that a mechanical issue forced the vessel to abort a November trip after making it 37 feet down.
He said he's since learned that such dives "rarely go to plan."
"With each of these expeditions that OceanGate makes, they spend five days over the [Titanic] shipwreck," Pogue said. "And typically of those five days, they managed to get down only once or twice. And this season it's been zero."