It's a journey to the center of the rare earths discovered in Sweden
It's a journey to the center of the rare earths discovered in Sweden
Jonathan Nackstrand/AFP via Getty Images
KIRUNA, Sweden — There are a number of sensations you experience as you make the 30-minute descent by pickup truck into the main tunnel of the LKAB iron ore mine in Kiruna, Sweden's northernmost city. Your skin becomes noticeably drier, your ears pop and it's hard to shake a feeling of isolation as the truck twists and turns on the darkened road, guided only by reflectors on the tunnel's reinforced gray, stone walls.
When you finally reach the bottom, more than 4,000 feet beneath Earth's surface, you discover a complex of brightly lit offices, a cafeteria and even a car wash.
The state-owned LKAB mine, which sits 125 miles north of the Arctic Circle, is one of the world's largest sources of iron ore, used for making steel.
This year, the company made a game-changing discovery at the mine. Mixed in with the iron ore were rare earths — raw materials that are used to power motors in wind turbines, electric vehicles and a range of other products and that are critical for the transition to clean energy. The company said it found the largest-known deposit of rare-earth metals in Europe.
The discovery of the deposit, known as Per Geijer, comes as many European countries like Sweden try to develop energy independence. That includes breaking a reliance on China, which dominates the world's supply and processing of key metals and minerals, including rare earths. It also comes as European countries seek to switch from fossil fuels to renewable energy sources like wind and solar, using technologies that rely on rare earths.
Notes
At a deposit of rare earths in Greenland, an ultraviolet light shone on minerals reveals vivid colors that signal the rare earths inside the rocks.
Sweden has known it has rare earths for a while
LKAB was aware of some rare-earth deposits in Sweden as far back as the 1960s as it was mining iron ore, says Laura Lauri, a field exploration manager at the mine.
"We knew that there was something out there, but we didn't know how much and at what depth and things like this," she says. Three years ago, they started taking a closer look, and the results were good. The company estimates there are 1.3 million metric tons (about 1.43 million U.S. tons) of rare earths at the deposit.
Exploration is a long process. Just getting to the Per Geijer deposit is a major undertaking. In a small office in the vast underground complex, Jim Lidstrom heads up the team digging 5 miles of tunnels toward the rare earths. He says they clear just 15 feet a day.
"It's drilling, blasting rocks ... putting cement on the walls to do a reinforcement," he says, explaining that it will take a long time to reach the deposit. "My guess would be around maybe six to seven years ... until the exploration tunnel is done."
Then if LKAB decides there are enough rare earths of good quality to make it economically viable, extraction will begin. It's an expensive and protracted gamble, but it could pay off big for Sweden.
Ebba Busch, Sweden's deputy prime minister, who is also the minister for energy, business and industry, told NPR that Sweden needs to be energy independent. She says that this message was driven home after Russia cut off energy supplies to Europe because of its support for Ukraine.
Europe
Russia's attempt to use energy to pressure Europe could backfire
Russia's attempt to use energy to pressure Europe could backfire
"It's been a ... harsh reminder to choose your friends wisely," she says. "I would say that Sweden, we have really ... drawn a very tough lesson in terms of being so highly dependent off of Russia."
Dependence on China is also a concern for Sweden, especially the Asian nation's grip on critical metals and minerals such as the rare earths. Like the rest of the European Union, Sweden gets nearly all its rare-earth supply from China.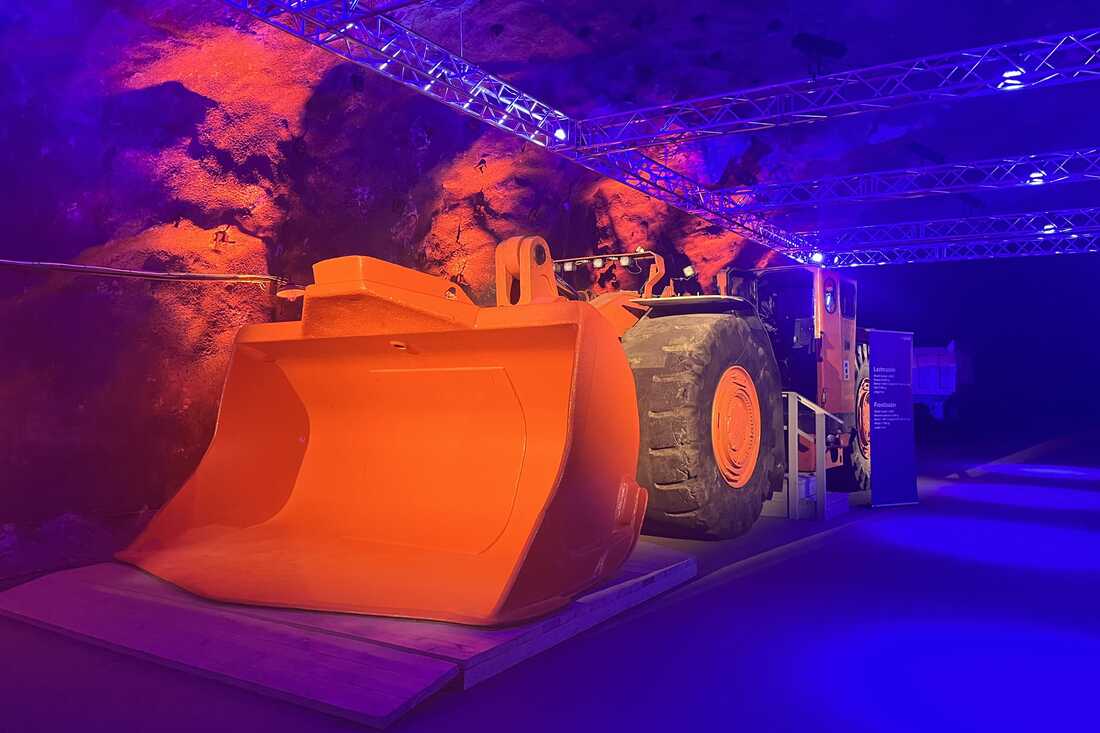 "We are so dependent on minerals from China," says Erika Ingvald, the head of mineral information and mining industry at the Geological Survey of Sweden in the college town of Uppsala. "And China is known for using their raw materials, for instance in geopolitical challenges, if you like ... as a weapon."
This month, China started limiting exports of gallium and germanium, which are used in solar panels, computer chips and other technologies.
China also dominates rare-earth processing, but Ingvald says there's movement to increase processing capacity in Europe.
"For instance, LKAB has bought into a company in Norway who are going to do this processing of those minerals," she says. "So we keep the value chain in Europe."
But processing can be harmful to the environment, and there's a lengthy permitting procedure that also considers the impact of mining and processing on Sweden's vast Indigenous lands.
Indigenous people are concerned about the impact
Matti Blind Berg runs a small ranch about 25 miles from Kiruna that has horse trails and a riding school. Berg is a member of the Sami people, the main Indigenous group in Sweden, and chairman of a reindeer herding association.
He says Sweden knew about the rare-earth deposits at the LKAB mine for a long time. He calls making a big deal of the find now a public relations ploy.
"They wanted to put pressure on the Swedish politicians to take shortcuts in the permission process," he says. "It's a quite long process from the find of the minerals to the real mining. So they want to short up this time."
Berg sits at a table alongside a clear blue lake. It's an idyllic setting. He worries what mining the rare earths will do to the Arctic environment and the reindeer herding.
"More people, more active human activities disturb wildlife," he says. "You have more infrastructure coming in, more cars, more trucks, more trains, more railroads."