Why babies babble, and what it can teach adults about language
Why babies babble, and what it can teach adults about language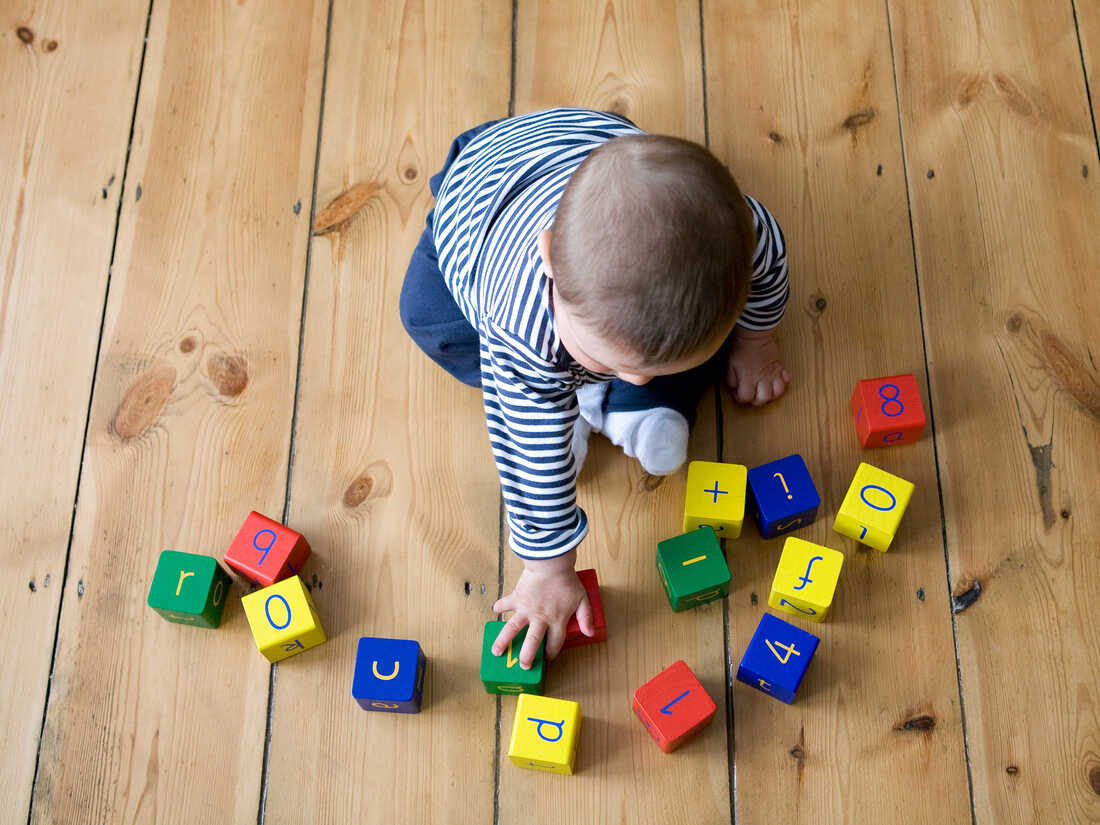 Image Source/Getty Images
Essentially from the moment babies enter the world, they make noise. From that very first delivery room cry to their first words, babies are exploring their newfound abilities and anatomy.
It's this period of exploration that Dr. Megha Sundara researches as the director of University of California, Los Angeles Language Acquisition Lab. She studies how babies listen before they start talking, and how they eventually learn language. In other words, she's an expert on baby babble. Specifically, Sundara and her team are concerned with how babies learn the rules of language and adopt their native tongues.
Since you can't exactly ask babies questions, studying baby babble requires a well-trained ear ... and a recording studio castle. From there, researchers often mic the babies and their parents individually. "And then that's it. We let the baby loose and we tell the parents to interact with the babies," says Sundara.
Over the course of several experiments, Sundara and her collaborators have gleaned several insights.
All babies try to make vocalizations. Sundara says that even those with hearing impairments make noises. Researchers believe babbling is about sesnsory exploration. See what happens when you smack your lips or flail your tongue. "It's a period of exploration, of which hearing it is just one part of it," says Sundara.
Baby babble eventually "drifts" towards the language the baby is exposed to. Sundara says the primary reason that babies may babble in very similar ways early on, pre-drift, is because of unrefined motor control. The early signs a baby is "drifting" towards the language(s) they hear come in the form of intonation and speech rhythm.
Just five hours of exposure helps a baby become more attuned to another language. In a 2020 experiment, Sundara and her colleagues found that 12-month-old monolingual babies were able to change their babbling to follow the patterns of a second language if they were actively exposed — read to, communicated with — to that second language for just 5 hours over the course of four weeks a few months prior. Sundara says this is a lesson for adults: If you want to get better at another language, immerse yourself.
Questions about other ways we develop? Email us at shortwave@npr.org and we might answer it in a future episode!
Listen to Short Wave on Spotify, Apple Podcasts and Google Podcasts.
This episode was produced by Carly Rubin and Brit Hanson. It was edited by Rebecca Ramirez. Brit, Will Chase and Katie Daugert checked the facts. The audio engineer was Josh Newell.