Sweet, gooey poop and a taste for grapes: 7 wild facts about the spotted lanternfly
Sweet, gooey poop and a taste for grapes: 7 wild facts about the spotted lanternfly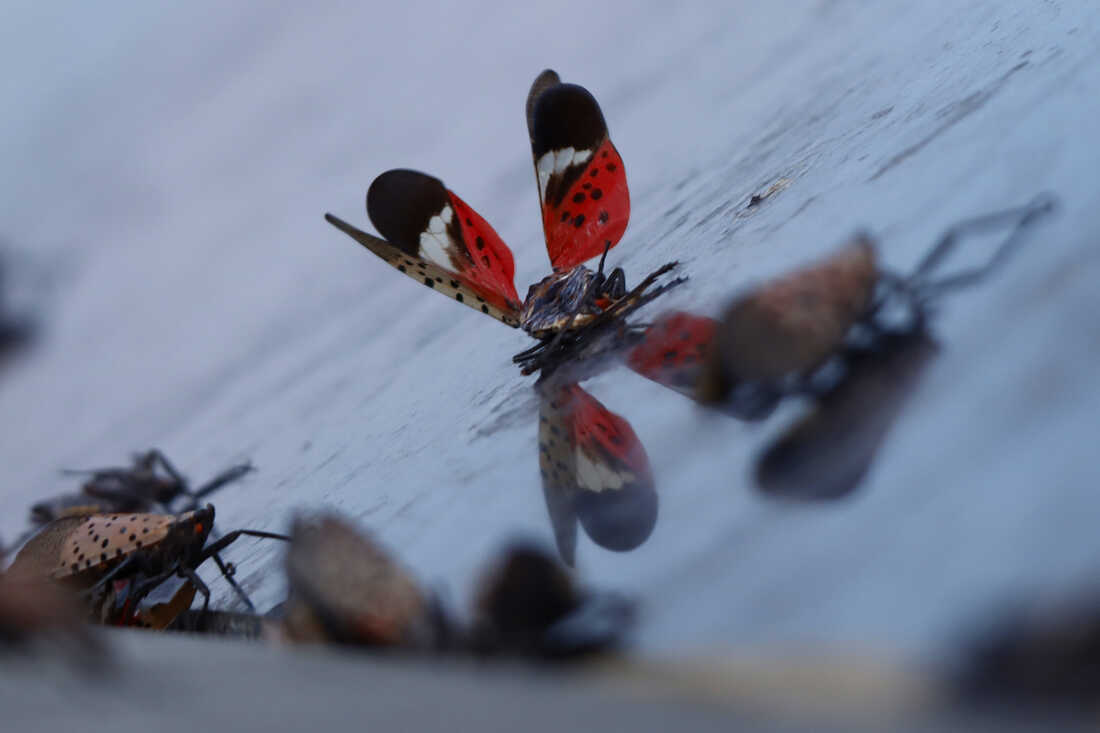 Gary Hershorn/Getty Images
This story comes with a free, printable poster. Download it here and print it out at home.
September marks the beginning of egg-laying season for the spotted lanternfly, a beautiful but invasive bug that's been a concern in the U.S. since 2014. The situation is bad enough that the U.S. Department of Agriculture has been telling people to kill them on sight.
Other than stomping on them to help keep the population in check, what else should you know about this bug? Sammy Ramsey, an assistant professor of entomology at the University of Colorado Boulder, shares 7 surprising facts about the spotted lanternfly.
1. The bug has made its home across America
Ever since the spotted lanternfly first appeared in Berks County, Pa., in 2014 (arriving from its home in Southeast Asia), this invasive species has been booking it across the United States.
Over the last few years, the bugs have settled in New York, Canada, Maryland, Virginia, North Carolina and the Midwest.
2. Go after the eggs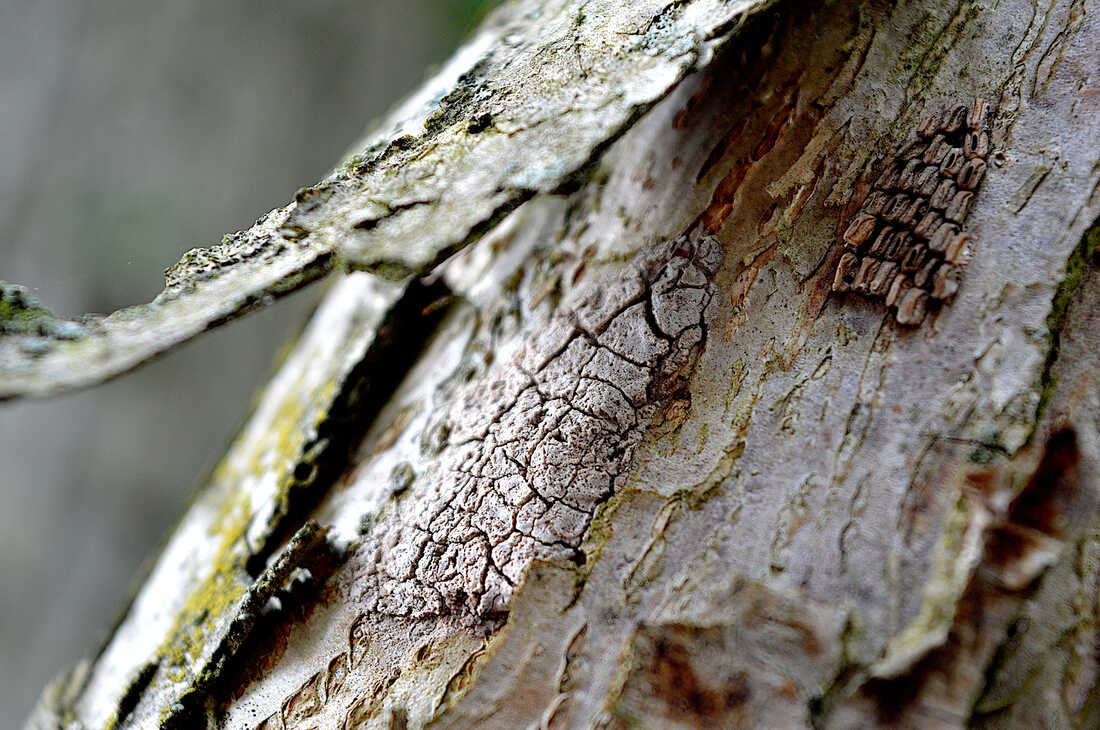 In addition to killing the bugs directly, you can also try going after its egg masses. Each year the females lay one or two egg masses containing 30-50 eggs. The egg stage is "the most vulnerable stage in their life cycle and also the easiest stage for you to grab [the eggs], toss [them] into a plastic bag and never have to worry about them again," says Ramsey.
If you see a white, tannish or bark-colored blob on a tree near spotted lanternflies, that is very likely their egg mass, he adds. "The best thing you can do is scrape it off of that tree. It will require a bit of scraping because they're kind of glued onto that tree by secretions from these lanternflies."
"Then toss [the eggs] into a plastic bag and add some hand sanitizer to it" to destroy them, says Ramsey, or put the bag "in the freezer to freeze-kill them. But you want to make sure that they don't survive to continue propagating that species here in the U.S."
3. They have a 'high fashion' look
It's a shame that spotted lanternflies are an invasive species, says Ramsey, because they "are some of the most gorgeous insects you will ever see. [They have a] high-fashion look to them: two yellow stripes on the sides of their body, a big burst of red in the middle. There's some white going down the sides that almost look like eyes when their wings are extended. It is just incredible."
4. They won't bite you — but they are a huge risk to agriculture
These insects are not dangerous to humans or pets — they don't bite or sting, and they aren't venomous. But they do pose a serious risk to agriculture and crops that are important to our economy, says Ramsey, like hardwood trees, apples and other sweet fruit.
5. They're a problem for winemakers — and wine lovers
They've become a big issue in vineyards, says Ramsey. "When they attach themselves to grapes, they can taint the taste of wine itself by changing the sugar and water content."
And when huge swarms of spotted lanternflies descend upon grapevines for feeding, that can "weaken the vine, leading to loss of winter hardiness, reduced or no return bloom or crop and even vine death," according to researchers at New York State Integrated Pest Management at Cornell University. Some winemakers in the Washington, D.C., region say for this reason, their wines have become more difficult to produce.
6. They have sweet, gooey poop ...
Spotted lanternflies "feed on fluids that are almost exclusively sugar, and so when they are excreting, it's not like the kind of solid, lumpy waste that you see with some organisms," says Ramsey. "It is a huge volume of sugar in fluid that they are flicking out of their back end." In other words, their poop is stickier and goo-like.
7. ... that fungi love to eat
The bugs spray this poop all over the tops of leaves, which can then become a problem for a plant or tree. "There are fungi that develop on this sugar, which can cause a whole layer of fungus to develop on the leaf," says Ramsey. That "can restrict the capacity of the plant to carry out photosynthesis. And so it can make plants less productive because they're getting less food."
Don't forget to download and print our free spotted lanternfly poster, designed and drawn by NPR's Kaz Fantone.
---
The audio portion of this episode was edited by Sylvie Douglis and fact checked by Margaret Cirino. The digital story was edited by Malaka Gharib. The visual producer is Kaz Fantone. We'd love to hear from you. Leave us a voicemail at 202-216-9823, or email us at LifeKit@npr.org.
Listen to Life Kit on Apple Podcasts and Spotify, or sign up for our newsletter.