The Sunday Story: A rare look inside locked-down Nicaragua
The Sunday Story: A rare look inside locked-down Nicaragua
Today on The Sunday Story NPR correspondent Eyder Peralta travels to Nicaragua. He's the first foreign journalist to make it into the country in more than a year. He traveled to his home country to get an inside look at what life is like for people living under what some call the newest dictatorship in The Americas. He found a country suffocating in fear and he found his own family history repeating.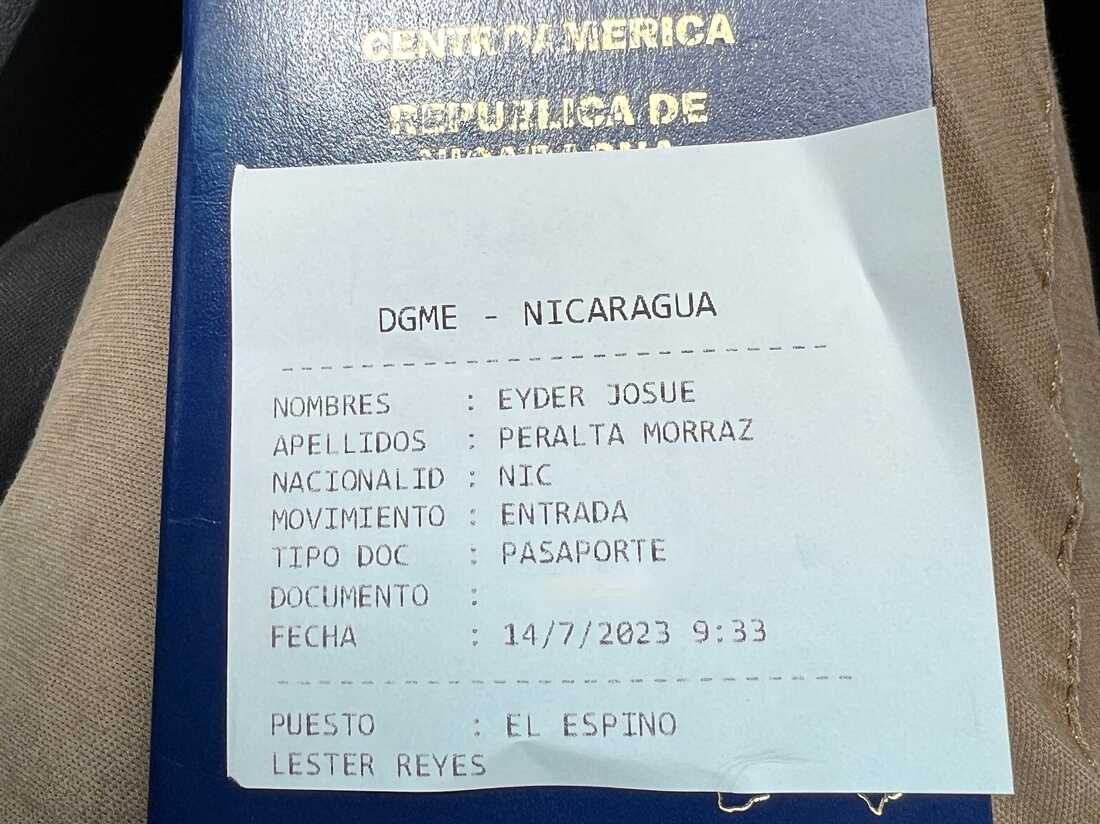 Photo courtesy of Eyder Peralta
Nicaragua has barred the access of most foreign journalists for years. NPR's Eyder Peralta entered on his Nicaraguan passport through a rural border post.
Photo courtesy of Eyder Peralta
A mural depicts a national guardsman about to execute a guerrilla fighter. "We are living in cycle in Nicaragua, a cycle of hatred," said Félix Maradiaga, a former political prisoner.
Photo courtesy of Eyder Peralta
Thousands gathered to celebrate the 44th anniversary of the Sandinista revolution. Polls show that only 13 percent of Nicaraguans identify as Sandinistas. But in the country, the party feels ever-present.
Photo courtesy of Eyder Peralta
In Nicaragua, the Catholic Church has been under attack. In 2020, a man threw a bomb at a chapel inside the Metropolitan Cathedral. The church has left the charred remains untouched as a silent reminder of the repression.
---
This podcast episode was produced by Dan Girma and edited by Jenny Schmidt. Our engineer was James Willetts.
We'd love to hear from you. Send us an email at TheSundayStory@npr.org.
Listen to Up First on Apple Podcasts and Spotify.