What it takes to search for a fugitive
What it takes to search for a fugitive
The manhunt for convicted murderer Danelo Cavalcante, who escaped from a prison near Philadelphia last month, is nearing the two-week mark.
During that time, he has managed to skirt authorities' perimeter and steal a van. He was spotted on a doorbell camera on the weekend, and on Tuesday police reported that he had now stolen a rifle.
PSP is pursuing Danelo Cavalcante in the area of Ridge Rd/Coventryville Rd/Daisy Point Rd in South Coventry Twp., Chester Co. He is armed. Residents in the area are asked to lock all doors and windows, secure vehicles, and remain indoors. Do not approach. Call 911 if seen.

— PA State Police (@PAStatePolice) September 12, 2023
"In the beginning, we were prepping for the short game," supervisor of the U.S. Marshals fugitive task force for eastern Pennsylvania, Robert Clark, said on Monday. "Now, we're planning for the long game."
So what is that long game, and what tools do investigators have at their disposal?
"It becomes an all-hands-on-deck situation," Major Brent Davison of the New York State Police told All Things Considered. "Pretty much all federal, state and local agencies respond to the area, and it becomes a unified command."
Davison was involved in the 2015 manhunt for inmates Richard Matt and David Sweat, after they escaped from Clinton Correctional Facility in Dannemora, NY.
"Each manhunt is a little bit different," Davison said. "And you have different inmates in different locales, but the efforts that are used to try to locate them are somewhat similar in each case."
The circumstances might be different, but the protocol is not
Davison says there are three areas investigators target first:
Contacts the escapee might have
Modes of communication
Means of accessing money
Police said Cavalcante was spotted on a Ring camera over the weekend, asking a former coworker for help. He then appeared at a different coworker's home – which was empty at the time.
On Tuesday, state police said that Cavalcante, who escaped the Chester County jail on Aug. 31, entered a garage northwest of Philadelphia and stole a rifle.
Pennsylvania State Police Lt. Col. George Bivens said during Monday's news conference that "he needs resources for the long run, and he is seeking those out."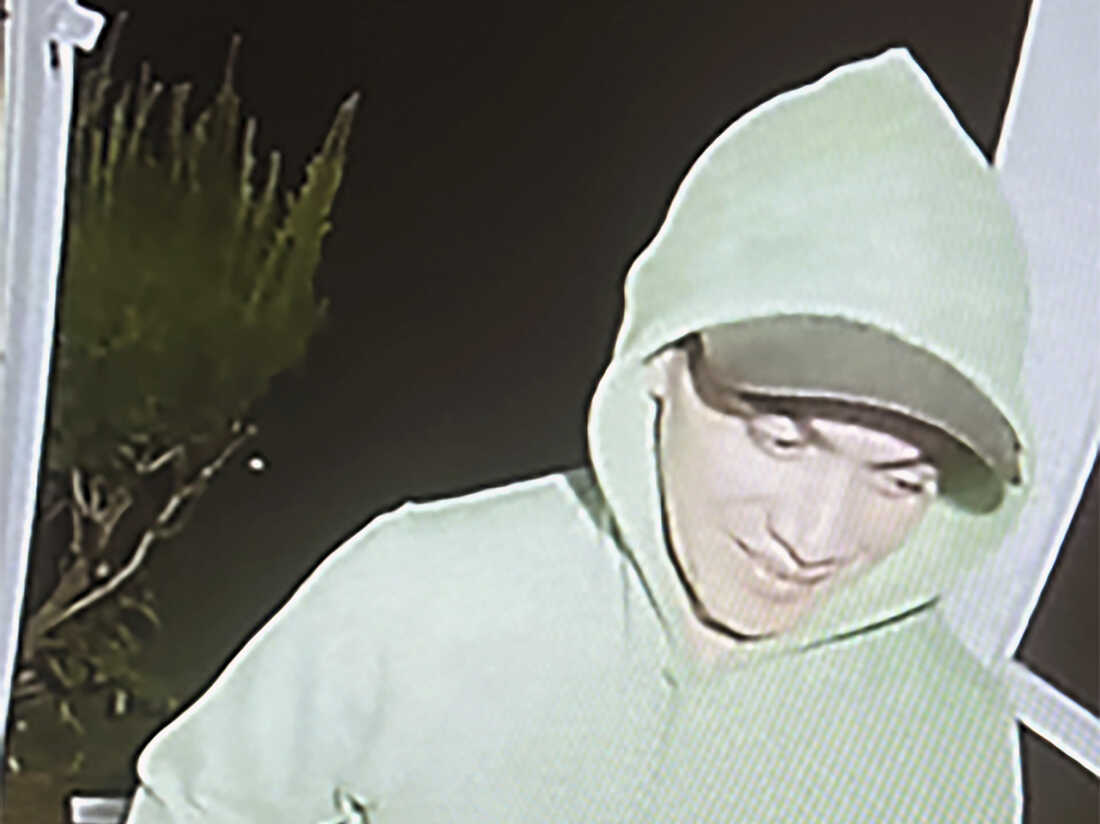 Bivens also urged Cavalcante's family and friends to help the investigation, and issued this warning: "To anyone who may have already offered assistance or is contemplating assisting Cavalcante in any way, we will prosecute you fully for those actions."
How tech can help ... or not
Davison of the New York State Police noted that infrared cameras and drones have become more popular with law enforcement in recent years. But technological advances do come with some drawbacks.
In the case of any sort of unmanned aerial surveillance technology, Davison said, "in a heavily wooded area, the canopies can make it hard to see."
Infrared cameras also have their limits: the recent high temperatures and humidity in the northeast have hampered their use.
"If the weather starts to get cooler at night, the temperature of the human body would stand out compared to the background of other vegetation and buildings in the area," he said.
And heat isn't the only hindrance. Davison said rural areas are challenging to search, with acres and acres of woods and no houses.
"We had no cell phone coverage in most of the area," he said of the 2015 manhunt. "Even our radios – police radios worked in a spotty manner."
And there are non technology tools at investigators' disposal too — like bloodhounds.
"They would be critical in helping to locate people that are out in the woods," Davison said.
Yet they also have their limits. Loki, one of the dogs involved in the hunt for Cavalcante, suffered a heat-related illness during the search and had to be taken to the vet.
No shelter orders
Roughly 500 law enforcement personnel are involved in the search and authorities say Cavalcante is considered extremely dangerous.
A school district in the area canceled classes on Tuesday and residents are being urged to call 911 if they see Cavalcante, but have not been ordered to shelter in place.
The 34-year-old Brazil native was convicted this year of murdering his ex-girlfriend in 2021; he was sentenced to life behind bars without the possibility of parole. Cavalcante's brazen escape can be seen on jail surveillance video, in which he "crab-walked" between two exterior walls, ran across a roof and managed to get through razor wire.
The reward for information leading to Cavalcante's capture has been increased to $25,000.