NPR Music marks the end of HBO's 'Insecure' with Kier Lehman and a Tiny Desk takeover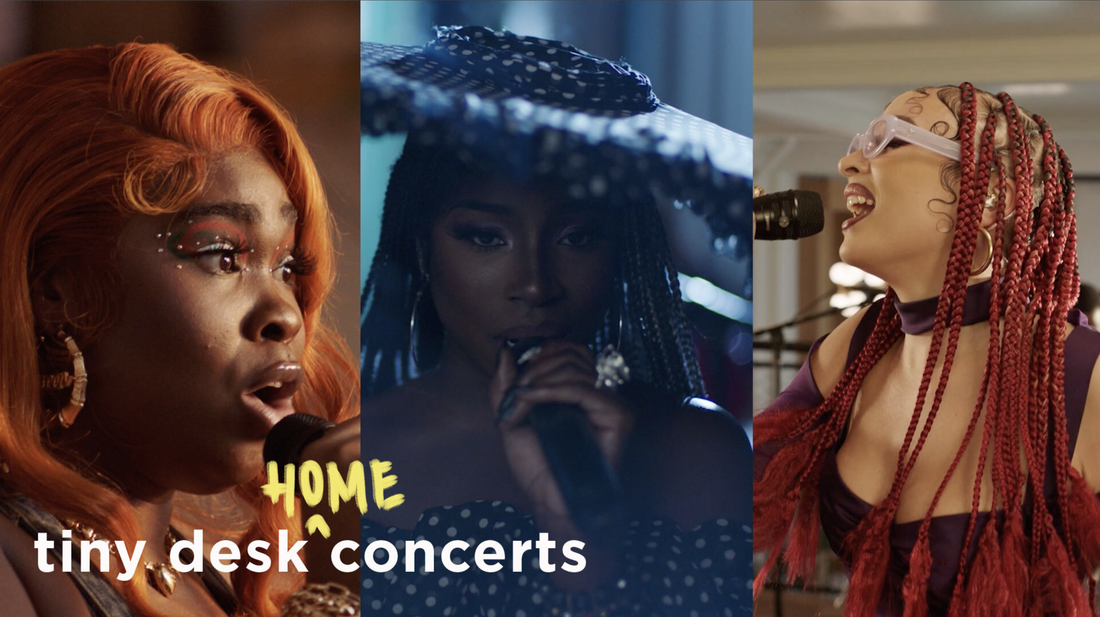 December 13, 2021 – WASHINGTON, D.C. – NPR Music marks the end of HBO's® Insecure® with a look back at the musical impact and legacy of the series. As fans of the groundbreaking television series know, the music of Insecure has been as influential as the show itself. With a week of dedicated coverage, NPR Music pays special attention and tribute to the show's musical moments that have shaped the industry and culture over the past five years.
Look out for:
DEC 16: Insecure creator and star Issa Rae shares her Favorite Tiny Desk Concerts.
DEC 17: Sidney Madden guest hosts a special All Songs Considered discussion on the impact of Insecure musical curation with guests Bobby Carter of NPR Music, Pop Culture Happy Hour co-host Aisha Harris and Insecure music supervisor Kier Lehman.
DEC 17: Three artists featured on Insecure Season 5 soundtrack — Nnena, B.K. Habermehl and TeaMarr — make their Tiny Desk debut with an Insecure Tiny Desk (Home) Takeover filmed at Hilltop Coffee + Kitchen in Inglewood, CA
"It's just been an amazing experience to get to be part of something like Insecure," music supervisor Kier Lehman tells All Songs Considered. "We've had time to build this audience over 5 seasons and hopefully keep the quality level up each time ... It's been a dream come true to work on a project where the music is so front, so forward."
"When it comes to curation, I think the common denominator between Tiny Desk and Insecure is Black women," says Bobby Carter, Tiny Desk Concert producer. "When we're curating at the Tiny Desk, we want to make sure these gaps are filled. Obviously, looking at what Insecure does, that's what carries them — the Black women, the independent Black artists on the show. That's the parallel."
Tiny Desk (Home) Concerts have the same stripped-down sets as Tiny Desk concerts — just in a different space. Artists are recording their performances from home. Tems, Ed Sheeran, Yasmin Williams, Rico Nasty, and Sech are among the artists that have performed concerts to date. For all things related to NPR's Tiny Desk (Home) follow along with #TinyDesk and on NPR Music's Twitter, Facebook, and Instagram.
About NPR Music:
For more than a decade, NPR Music's robust music journalism and award-winning original video programming has delighted millions of music fans from all genres. NPR Music collaborates with NPR's news magazines, public radio Member stations and the passionate listener community to celebrate exceptional music and discover emerging artists. Visit NPRMusic.org to find the complete Tiny Desk concert series, music feature stories, podcasts, extensive archives of performances, interviews and music reviews. Connect with NPR Music on Facebook, Twitter, and Instagram.
Press Contact:
Yanius Alvarado Matos Media Relations
mediarelations@npr.org