NPR Board of Directors elects Jeff Sine as Board Chair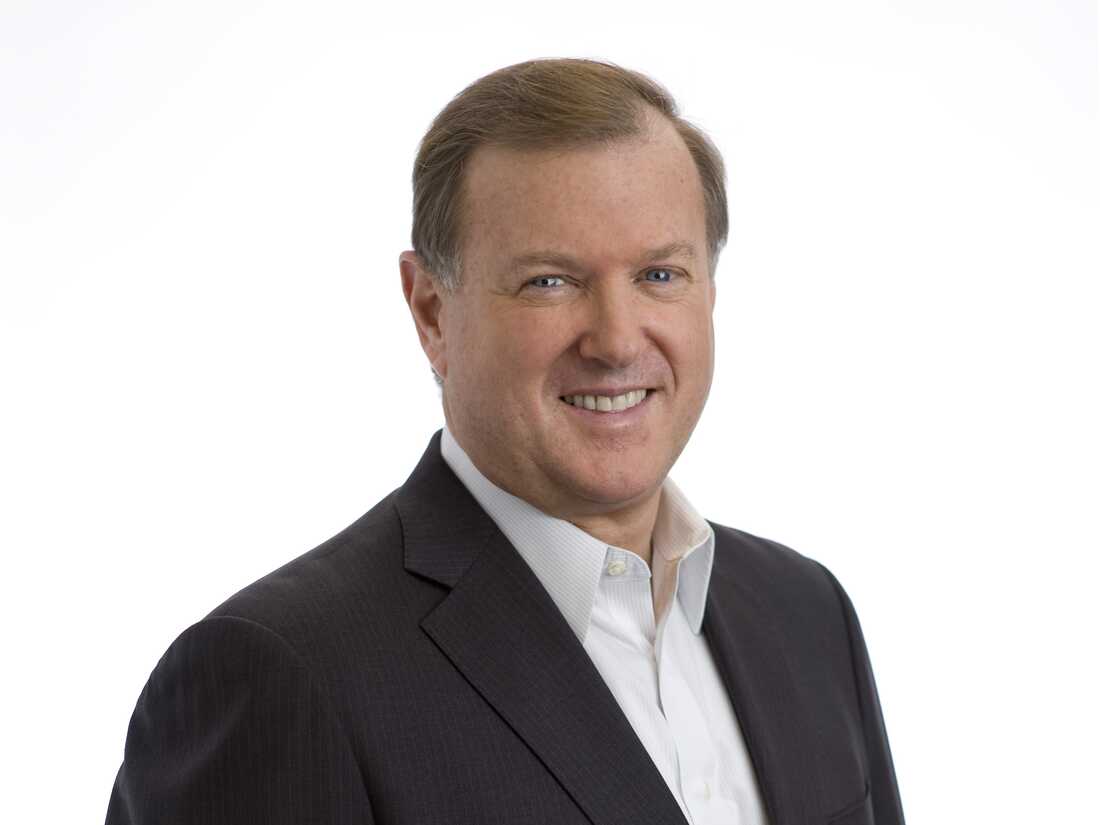 Lily Kesselman/Lily Kesselman Photography, LLC
November 22, 2022; Washington, D.C. - NPR is pleased to announce that on November 17th Jeff Sine was elected by the NPR Board of Directors as Chair of the Board. Sine first joined the board in 2017, serving as a Public Director.
"I am proud to chair the NPR Board because I believe in the mission that guides public radio," said Sine. "I believe that we are one of the very last sources of independent journalism that is open to all. It's a mission that gets me out of bed in the morning. It's a strong call to action. NPR and NPR Member stations represent truth and integrity and fact-based journalism. That is our core value proposition. As I come into this role, I do so with close attention to how the NPR Board can promote trust — the trust of audiences in our content, and the trust between the individual organizations that make up the NPR Network."
NPR's 23-member Board of Directors is comprised of 12 Member Directors who are managers of NPR Member stations and are elected to the Board by their fellow Member stations, 9 Public Directors who are prominent members of the public selected by the Board and confirmed by NPR Member stations, the NPR Foundation Chair, and the NPR President & CEO.
Biography:
Jeff Sine
Jeff is a Co-Founder and Partner of the Raine Group. Prior to founding Raine Group, Jeff was Vice Chairman and Global Head of Technology, Media & Telecom Investment Banking at UBS Investment Bank. He joined UBS in April 2001 and was named a board member in 2003. Prior to that, Jeff was Global Head of Media Investment Banking at Morgan Stanley. Jeff's clients have included many of the leading global media, technology and communications companies. Prior to Morgan Stanley, Jeff was an attorney at Sullivan & Cromwell in New York and London. Jeff is also a current or past board member of The Manhattan Theatre Club, The International Radio and Television Society, The Museum of Television and Radio Media Center, The USC Annenberg School of Communication/Law Center Joint Venture, ITHAKA, Educational Testing Service (Chair), TelevisaUnivision, and American University. He has also produced many plays and musicals over the past two decades on Broadway and in London's West End, and is a three-time Tony Award winner.
Jeff also serves on the boards of many Raine portfolio companies and subsidiaries. Jeff has a B.A. from American University and a J.D. from the University of Southern California.

About NPR
NPR's rigorous reporting and unsurpassed storytelling that connects with millions of Americans every day — on the air, online, and in-person. NPR strives to create a more informed public — one challenged and invigorated by a deeper understanding and appreciation of events, ideas, and cultures. With a nationwide network of award-winning Draft: Not for Distribution journalists and 17 international bureaus, NPR and its Member Stations are never far from where a story is unfolding. Listeners can find NPR by tuning in to their local Member stations (npr.org/stations), and now it's easy to listen to our stories on smart speaker devices. Ask your smart speaker to, "Play NPR," and you'll be tuned into your local Member station's live stream. Your speaker can also access NPR podcasts, NPR One, NPR News Now, and the Visual Newscast is available for screened speakers. Get more information at npr.org/about and by following NPR Extra on Facebook, Twitter and Instagram.
About the NPR Board of Directors
The NPR Board of Directors is responsible for the governance of our 501(c)(3) nonprofit corporation. The Board sets the policies and overall direction for NPR management, monitors the performance of NPR, and provides financial oversight.
Contact:
Ben Fishel, NPR Media Relations Email: mediarelations (at) npr.or