History
NPR's roots go back to the earliest days of American broadcasting. Many of the country's first radio stations emerged at colleges and universities who wanted to experiment with this new medium to educate and entertain the public.
Today NPR is experiencing another era of innovation, not unlike the earliest days of radio — though much faster, and more chaotic and dynamic. The network's radio service offers a strong foundation, as NPR and its stations are actively embracing the power and potential of digital media to serve our mission.
---
1960s
November 7, 1967
President Lyndon B. Johnson signs the Public Broadcasting Act of 1967, creating the Corporation for Public Broadcasting (CPB).
(Read President Johnson's full remarks)
---
1970s
February 26, 1970
NPR is incorporated. Approximately 90 public radio stations create NPR, Inc.
April 20, 1971
NPR goes on the air with coverage of the Senate Committee on Foreign Relations' hearings on the Vietnam War.
May 3, 1971
All Things Considered debuts with Robert Conley as host.
March 1, 1972
Hear Susan Stamberg host on her first day
Susan Stamberg becomes co-host of All Things Considered, along with Mike Waters. She is the first woman in the U.S. to anchor a national nightly news program.
October 5, 1974
Weekend All Things Considered debuts with Mike Waters as host.
1979
NPR opens its first international bureau in London.
January 16, 1979
Enfoque Nacional, NPR's first Spanish-language newsmagazine, debuts with host Hector Molina.
August 30, 1979
First broadcast via NPR's satellite distribution network to member station KWAX in Eugene, OR.
November 5, 1979
Morning Edition premieres, co-hosted by Bob Edwards and Barbara Hoctor.
---
1980s
June 20, 1980
NPR completes the first nationwide radio satellite distribution network.
November 2, 1985
Weekend Edition Saturday debuts with Scott Simon as host.
January 18, 1987
Weekend Edition Sunday debuts with Susan Stamberg as host.
May-August, 1987
NPR provides live, gavel-to-gavel coverage of the Iran-Contra hearings.
---
1990s
October 6, 1991
Alongside a Newsday reporter, Nina Totenberg breaks the story of Anita Hill's charges of sexual harassment against Supreme Court nominee Clarence Thomas.
NPR's groundbreaking coverage is recognized with a Peabody Award.
December 13, 1993
The domain name npr.org is registered.
September, 1994
NPR officially launches npr.org.
January 1, 1996
Audio streaming debuts on npr.org.
---
2000s
January 2000
All Songs Considered premieres, NPR's first digital program.
September 11, 2001
NPR airs hundreds of hours of programming related to the September 11th attacks.
For its coverage enabling audiences to be informed, to mourn and to reflect during and after the September 11 attacks, NPR is recognized with a Peabody Award.
September 1, 2005
Homeland Security head Michael Chertoff is asked on All Things Considered about John Burnett's reporting that thousands are stranded at the New Orleans Convention Center post-Katrina. Chertoff dismisses the reports as "rumors"; later his office calls to say the story is accurate and supplies are being sent.
August 31, 2005
NPR podcasts make their debut with a directory of 174 programs, 17 of which are NPR originals.
September 25, 2007
NPR launches a mobile website.
April 22, 2008
The first Tiny Desk Concert, featuring Laura Gibson, is held at music producer Bob Boilen's desk.
August 16, 2009
The NPR News app for iOS is released. A version of the app for Android users is unveiled later the same year.
---
2010s
July 28, 2014
NPR One app launches.
June 5, 2016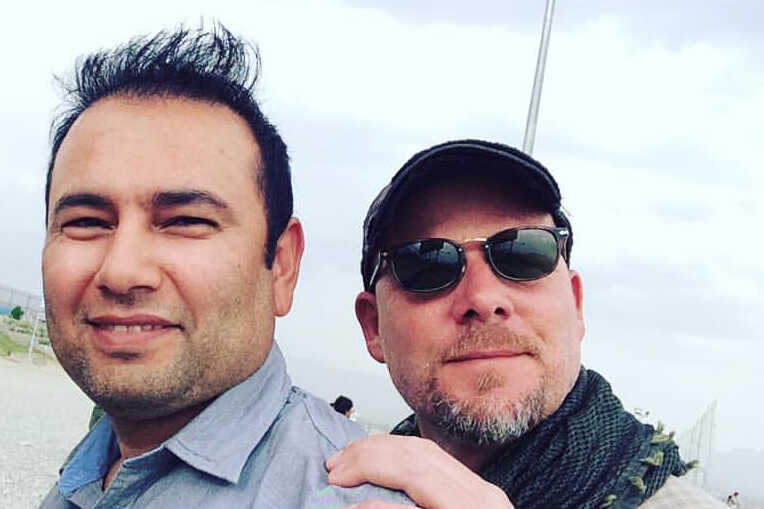 NPR photographer David Gilkey and interpreter Zabihullah Tamanna are killed in Afghanistan while on assignment.
2018
After an almost year-long NPR investigation throughout 2018 of the U.S. Department of Education's TEACH Grant program, the Department announces a plan to give thousands of teachers with TEACH grants incorrectly converted to loans a plan to help teachers get their grants back.