NPR Names Thomas Hjelm Chief Digital Officer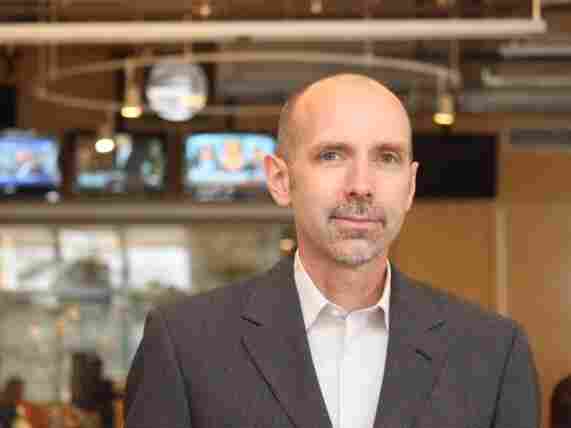 New Position Furthers Network's Commitment to Audience Strategy
March 24, 2016; Washington, D.C. – NPR has named Thomas Hjelm Chief Digital Officer, a new role that furthers NPR ability to innovate across content, platforms and revenue models. Currently the digital leader at New York Public Radio, Hjelm will be responsible for guiding NPR's digital strategy in ways that keep ahead of the changing ways audiences are consuming news and cultural content. He will report to NPR President and CEO Jarl Mohn and will step into the role in late April.
"Tom is joining an organization that continues to innovate across all that we do. He joins an excellent leadership team that has demonstrated a deep commitment to strengthening public service journalism and growing audiences," said Mohn. "To further these goals and to solidify our partnership with our Member stations, I wanted someone who had proven digital leadership and direct public radio station experience; Tom exemplifies both. He is ideally suited to help us pursue an integrated strategy that reaches and engages audiences in new ways across a fast-changing landscape of digital platforms."
Under Mohn's leadership NPR has made important advances in collaborative journalism, digital reach, audience growth and revenue stability. The creation of the Chief Digital Officer role is the next step in Mohn's vision to secure future audiences for public radio.
Hjelm brings both commercial and public media experience to his new role. He spent the last five years leading NYPR's digital strategy and operations, including its product, technology, design, data and digital operations teams, while also cultivating strategic business and audience development opportunities across platforms. Among the milestones of his tenure were the development of a range of new digital products for WNYC and WQXR, including the WNYC app and its innovative "Discover" feature; the building of several new distribution partnerships across digital and broadcast; and the formation of new content partnerships, including the recently launched New Yorker Radio Hour.
"I am delighted and privileged to be joining NPR and its world-class digital team. We in public radio have tremendous assets–our content, brand and mission, and above all our unique compact with our audiences. Together with our partners across the system, NPR has an incredible opportunity to inform and inspire new listeners through the innovation of new digital products and platforms," said Hjelm.
Before joining NYPR, Hjelm spent three years at NBC Local Integrated Media as Senior Director of Content Strategy and Business Operations, and three years with AOL as Creative Director and Director of Broadband Services. Previously, Hjelm spent several years in Los Angeles, where he was Writer, Producer and later Senior Director and Executive Producer of NBC.com, as well as an executive with two venture-backed entertainment startups, LivePlanet and Flixer. Prior to his career in digital media, Hjelm was a writer and editor in Los Angeles.
A native of Maine, Hjelm received a B.A. in English from Swarthmore College and an M.F.A. in Film Production from the University of Southern California School of Cinema-Television.
Zach Brand, currently Vice President of Digital Media and Digital Services, will step down at the end of April.
NPR Media Relations: Isabel Lara ilara@npr.org / 202-5132304
About NPR
NPR connects to audiences on the air, online, and in person. More than 26 million radio listeners tune in to NPR each week and more than 30 million unique visitors access NPR.org each month making NPR one of the most trusted sources of news and insights on life and the arts. NPR shares compelling stories, audio and photos with millions of social media users on Facebook, Twitter, Instagram, Pinterest, YouTube and Snapchat; NPR News and NPR One apps, online streaming, podcasts, iTunes radio and connected car dashboards help meet audiences where they are. NPR's live events bring to the stage two-way conversations between NPR hosts and the audience in collaboration with the public radio Member Station community. This robust access to public service journalism makes NPR an indispensable resource in the media landscape.