NPR's 'Embedded' Returns With A Special Assignment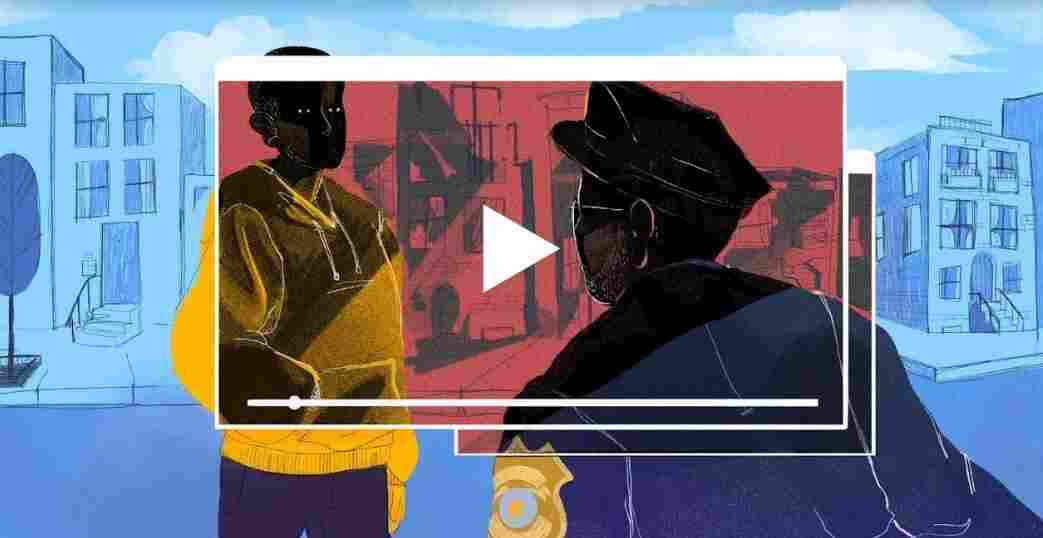 Three-episode run begins March 9, breaking down police encounters and shootings caught on video
February 23, 2017; Washington, D.C. — After taking listeners into the field and introducing them to the people behind the year's biggest headlines — opioid users in rural Indiana, rival Texas biker gangs, and those most affected by El Salvador's gang war — Kelly McEvers is going deep on one story that repeatedly makes national news: police encounters caught on video.
Embedded
Listen to the trailer
Coming Soon: Embedded On Police Videos
In this next round of Embedded episodes, McEvers dissects three very different incidents that were captured on video and tells them from multiple perspectives. She goes to Charlotte, North Carolina; Flagstaff, Arizona; and New Richmond, Ohio to discover just how many versions there can be of one single video.
Embedded launched in March 2016, quickly becoming one of the year's most popular and critically acclaimed podcasts, spending several weeks at #1 on iTunes. It was named among the best podcasts of 2016 by The Atlantic, Vulture and IndieWire.
"Kelly is a phenomenal reporter with a special gift for pulling you into a scene and leaving you feeling deeply connected to the people and issues you discover along the way," said Anya Grundmann, NPR's Vice-President of Programming and Audience Development. "Her work is smart and visceral and never quite takes you where you expect to go, which is one of the secrets of its power and clearly why audiences love it so much."
"The idea for these episodes came during a week when it seemed like there were so many shootings — of civilians and police," said Kelly McEvers. "It all seemed a little overwhelming. And we thought, this is one of those times when we need to slow down and try to make some sense of the news. That's what Embedded is all about."
Listen to the episodes
The episodes will be released on March 9, 16 and 23rd; a trailer is available now. Shorter versions of the reports will air on All Things Considered the same day each podcast is released. NPR is also partnering with WBUR's On Point for an on-air discussion with Kelly McEvers about the issues raised in the Embedded episodes.
Embedded is available in the NPR One app, and wherever podcasts are available. If you have an Alexa-enabled device such as the Amazon Echo, Echo Dot or Tap, you can subscribe in the Alexa app.
Embedded On Stage: Pop-Up Magazine and NPR Embedded: Police Videos On Trial
Event Snapshot
NPR Embedded: Police Videos On Trial
Friday, March 30, 2017
7 PM - 9 PM
Wanderlust Hollywood
1357 Highland Ave
Los Angeles, CA 90028
Tickets at nprpresents.org
Limited number of press tickets available. For more information, please contact NPR Media Relations.
McEvers will present an excerpt of one episode at Pop-Up Magazine in Los Angeles on February 24.
And on March 30, West Coast listeners will have the chance to experience another episode on stage with NPR Embedded: Police Videos On Trial. At this NPR and KPCC event, McEvers will tell the story of Jonathan Ferrell, an unarmed black man shot and killed by a white police officer in Charlotte, North Carolina. This interactive live podcast show will combine audio, visual, performance and the audience. McEvers will present the facts and the arguments before putting the audience in the juror's seat to arrive at their own verdict: Guilty or innocent? Then McEvers will speak with special guest Connie Rice about policing, police videos and how we can expect cases like Jonathan Ferrell's to be tried in the future.
About NPR
NPR connects to audiences on the air, on demand, online, and in person. More than 36 million radio listeners tune in to NPR stations each week and more than 36 million unique visitors access NPR.org each month making NPR one of the most trusted sources of news and insights on life and the arts. NPR is also the leading publisher of podcasts, with 36 original shows and an average of 4 million listeners per week. NPR shares compelling stories, audio and photos with millions of social media users on Facebook, Twitter, Instagram, Pinterest, YouTube and Snapchat; NPR News and NPR One apps, online streaming, podcasts, iTunes radio and connected car dashboards help meet audiences where they are. NPR's live events bring to the stage two-way conversations between NPR hosts and the audience in collaboration with the public radio Member Station community. This robust access to public service journalism makes NPR an indispensable resource in the media landscape.
---
Press Contacts
Isabel Lara & Allyssa Pollard / mediarelations@npr.org