NPR Debuts 'It's Been a Minute with Sam Sanders'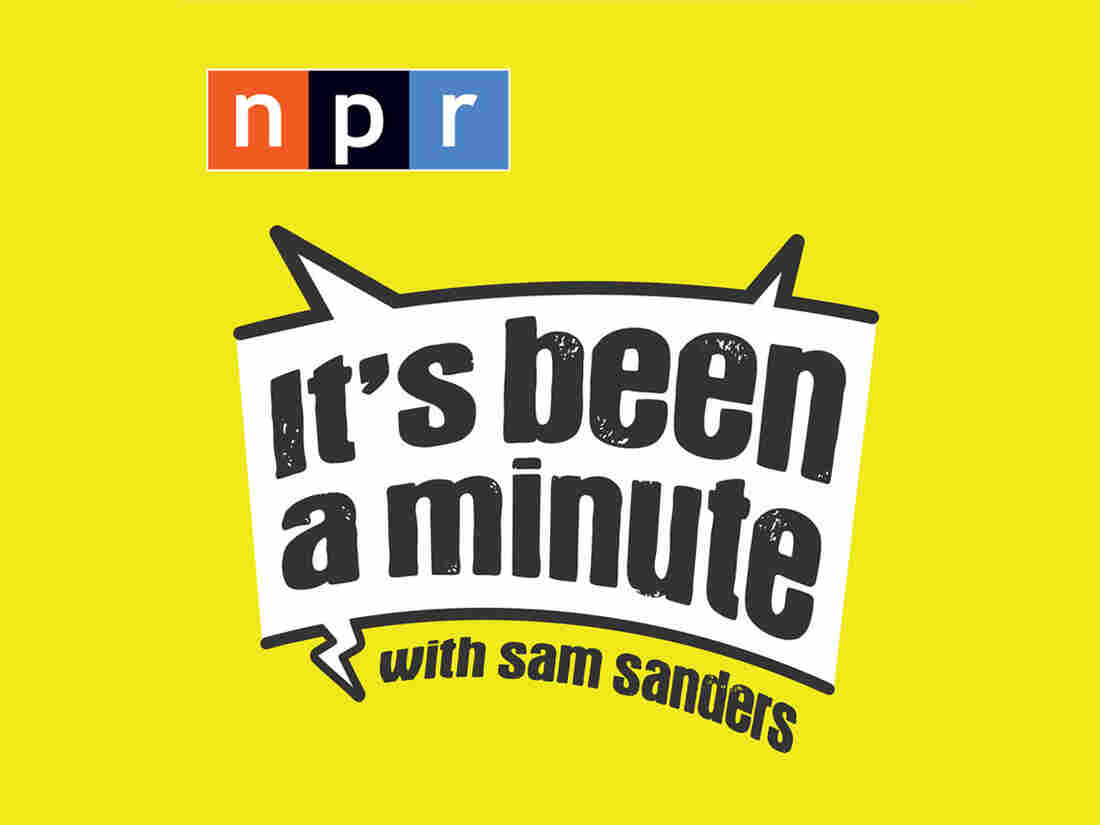 Twice-weekly podcast, with weekly wraps, intimate interviews, and topical deep dives, kicks off June 23
Tuesday, June 20, 2017; Washington D.C. — The world is complicated, and NPR reporter and host Sam Sanders wants to talk it out. He will do just that in the new NPR podcast It's Been a Minute with Sam Sanders, engaging with journalists, actors, musicians, and listeners — about news and pop culture — to gain the kind of understanding that can only be reached through conversation.
It's Been a Minute with Sam Sanders
Hey, y'all
"Hey, y'all"
During the 2016 presidential campaign, Sanders' trademark curiosity and empathy made him a favorite of the NPR Politics Podcast. His new show will take that same approach for current events en masse — talking not just about what's behind the week's headlines, but what it felt like to process them.
"I want this podcast to sound just like the way I talk with my friends, when we get together and catch up on the week. We don't just talk about politics or Beyoncé, or international diplomacy or memes — we talk about all of it," said Sanders. "And we do it without pretense. I want to the show to sound just like that, and make the same kind of connections."
"We're so excited to share this new show — and Sam's wide-ranging sensibility — with our listeners," said Anya Grundmann, NPR's VP for Programming. "Sam has an infectious ease about him. He's warm, he's curious, he calls it like it is."
The podcast will release two episodes each week: a "deep dive" interview on Tuesdays — with a celebrity or newsmaker, or on a single, newsworthy topic — and a Friday wrap of the week's news, with a panel of experts and guests from NPR and beyond. Episodes begin Friday, June 23 — wherever podcasts are available and in the NPR One app.
Listener voices are one of the show's central components. Friday wrap episodes close with voice memos from listeners sharing one good thing that happened to them that week — a child who graduated high school, a dream job landed, an extra $20 found in an old pair of jeans. Bragging is encouraged. Also each week, Sanders calls up a listener and asks her to talk about the biggest story in her corner of the world.
"The show belongs to our listeners. I'm inviting them into my space to talk during those Friday night catchups. They're a part of every conversation; and there really wouldn't be a conversation, in this podcast at least, without them," said Sanders.
It's Been a Minute with Sam Sanders will also be available as a one-hour public radio program in October 2017.
Sanders joined NPR in 2009 as a Kroc Fellow, and since then has worn many hats, including field producer and breaking news reporter. As a key member of NPR's election unit, Sanders covered the intersection of culture, pop culture, and politics in the 2016 election, and embedded with the Bernie Sanders campaign for several months. He was one of the original co-hosts of the NPR Politics Podcast when it launched in 2015.
About NPR
NPR's rigorous reporting and unsurpassed storytelling connect with millions of Americans every day—on the air, online, and in person. NPR strives to create a more informed public—one challenged and invigorated by a deeper understanding and appreciation of events, ideas, and cultures. With a nationwide network of award-winning journalists and 17 international bureaus, NPR and its Member Stations are never far from where a story is unfolding. Listeners consider public radio an enriching and enlightening companion; they trust NPR as a daily source of unbiased independent news, and inspiring insights on life and the arts. More information at npr.org/aboutnpr and following NPR Extra on Facebook, Twitter and Instagram.
Media Contact
Allyssa Pollard, NPR Media Relations / mediarelations@npr.org