See NPR's Code Switch Live In LA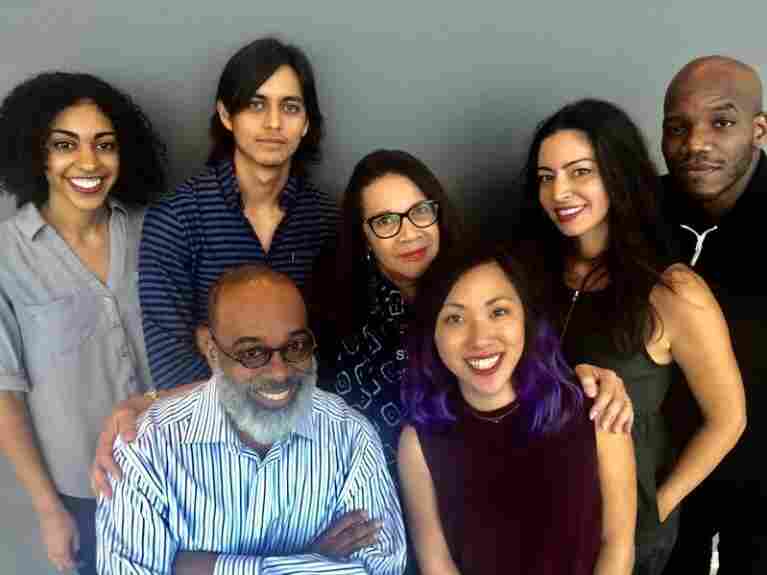 September 28, 2017; Washington, D.C. - For the first time, NPR's Code Switch podcast is remixing race and identity on stage. Join host Gene Demby, correspondent Karen Grigsby Bates, reporter Adrian Florido and special guests in Los Angeles for an intimate discussion and a new "Ask Code Switch" advice segment. Tickets for the October 6 live taping at the Skirball Cultural Center are on sale now at nprpresents.org.
When the Code Switch podcast launched in May 2016, it quickly established its place as the go-to source for listeners eager to explore often untold stories of the American experience. It explores the intersection of race, ethnicity and identity in America and brings a diversity of perspectives to topics such as politics, criminal justice reform, environmental issues and more.
Catch Code Switch
October 6, 2017
8 PM - 9 PM
Skirball Cultural Center, Guerin Pavilion, Herscher Hall
2701 N. Sepulveda Blvd
Los Angeles, 90049
The New York Times named Code Switch one of the Best New Podcasts of 2016, calling it a "must-listen" that "[takes] on the messy questions of race in America." The podcast also earned nods from BuzzFeed, Nylon and WIRED, among others.
About NPR
NPR's rigorous reporting and unsurpassed storytelling connect with millions of Americans everyday—on the air, online, and in person. NPR strives to create a more informed public—one challenged and invigorated by a deeper understanding and appreciation of events, ideas, and cultures. With a nationwide network of award-winning journalists and 17 international bureaus, NPR and its Member Stations are never far from where a story is unfolding. Listeners consider public radio an enriching and enlightening companion; they trust NPR as a daily source of unbiased independent news, and inspiring insights on life and the arts. Learn more at npr.org/about or by following NPR Extra on Facebook, Twitter and Instagram.
Press Contact
Isabel Lara, NPR Media Relations
mediarelations@npr.org