Poll: American Attitudes on Sexual Harassment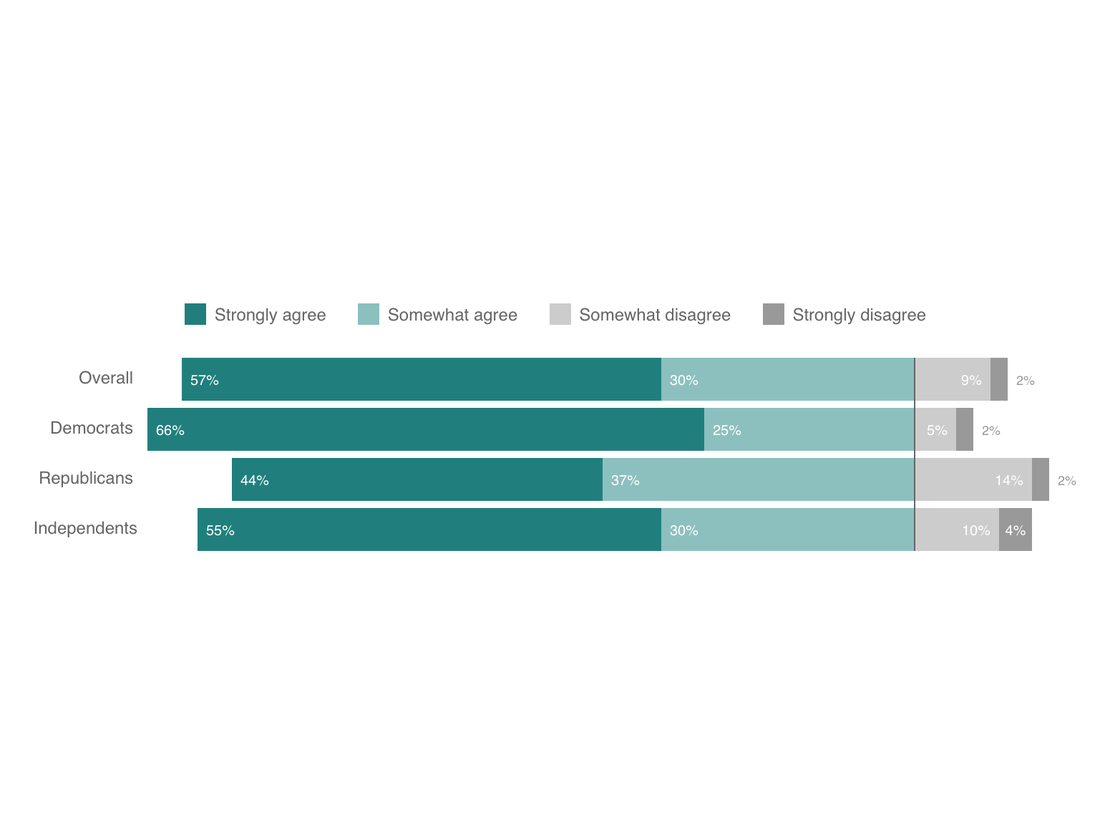 December 14, 2017; Washington, D.C. -With national attention focused on repeated allegations of high-profile sexual harassment, NPR has partnered with Ipsos to investigate how Americans have personally experienced harassment, how attitudes have changed, and what should be done to address the problem.
Data shows that Americans are torn between the impulse to believe accusers and the impulse to hold off on a rush to judgment. However there appears to be a shift in the perception of how harassment is dealt with in the workplace. Nearly three-quarters (74%) say that five years ago, a woman who reported being sexually harassed was risking her career, but only 44% agree that is the case now. Similarly, two-thirds of Americans agree reports of sexual harassment were generally ignored five years ago, as opposed to 26% who say they are generally ignored now.
Read analysis from NPR here: https://www.npr.org/570601136
Read the full findings of the survey here: https://www.ipsos.com/en-us/news-polls/npr-sexual-harassment-2017-12-14
Key Findings:
59% of American women report personally experiencing sexual harassment
27% of American men report personally experiencing sexual harassment
26% of Americans believe new reports of sexual harassment are generally ignored, where 66% believe that five years ago reports of sexual harassment would have been generally ignored
Over the past year 49% of Americans say their employer has not changed the way they address sexual harassment, 10% say their employer changed a little bit, 16% say some, and 10% say a lot.
44% of Americans believe it is inevitable that men will 'hit on' women at work.
86% of Americans believe that a zero-tolerance policy for sexual harassment is essential to bringing about change in our society.
79% of Americans believe those who report being victims of sexual harassment should be given the benefit of the doubt until proven otherwise.
77% of Americans believe people accused of sexual harassment should be given the benefit of the doubt until proven otherwise as well.
74% of Americans say that five years ago, a woman who reported being sexually harassed was risking her career, but only 44% agree that is the case now.
Women are more sympathetic to possible victims: 84% of women agree that accusers should be given the benefit of the doubt, whereas 73% of women think the accused should be given the benefit of the doubt.
Men are more sympathetic to the accused: 74% of men agree that the victim should be given the benefit of the doubt, whereas 81% agree that the accused should be given the benefit of the doubt.
Democrats slightly more supportive of possible victims: 85% of Democrats agree that accusers should be given the benefit of the doubt, whereas 75% of Democrats believe the accused should be given the benefit of the doubt.
78% of Republicans believe the victim should be given the benefit of the doubt, whereas 80% of Republicans
Contact:
Ben Fishel, NPR Media Relations
Email: mediarelations (at) npr.org