NPR Foundation Welcomes Newly Elected Trustees
November 23, 2020; Washington, D.C. – NPR welcomes the election of the seven new Trustees, who were elected as members of the NPR Foundation Board this fall with three-year terms beginning in September 2020.
The NPR Foundation enhances current and long-term financial support for NPR, in support of NPR's mission of creating a more informed public. In addition to securing direct support for NPR and prudently managing the assets of the Foundation, it supports nationwide recognition and celebration of the generous donors dedicated to public media. NPR's Foundation Board of Trustees is currently comprised of 54 elected Trustees, the Chair of the NPR Inc Board of Directors, the Chair of the Development Committee of the Board of Directors, and the NPR President & CEO.
Brief biographies of the new Trustees follow:
Sanju K. Bansal has helped start and scale leading technology companies in the Mid-Atlantic region, including MicroStrategy, Cvent, Clarabridge, CareJourney, and Verato. Sanju currently serves on the Board of Directors of two public companies, Perspecta (NYSE:PRSP) and EverQuote (NASDAQ:EVER) and is also Chairman of the Advisory Board for Virginia Tech's new $500M Innovation Campus.
Sanju holds a Bachelor of Science in Electrical Engineering from MIT and a Master of Science in Computer Science from Johns Hopkins University.
Harold M. "Hal" Brierley began his career in direct marketing more than 40 years ago and remains one of the most innovative and respected strategic thinkers in the field. In 1980, Hal was retained as the only outside consultant to work on the design of American Airlines AAdvantage®, the world's first frequent-flyer program. He then served in leadership roles for Pan American World Airways and Continental Airlines before founding Brierley+Partners, where he served as Chief Loyalty Architect for some 175 major brands, including American Express, AT&T, Ford, Hertz, Hilton, Lufthansa, Neiman Marcus, Office Depot, 7-Eleven, Sony and United Airlines. He served as CEO through 2006 and Chairman through 2015, when Brierley+Partners was acquired by Nomura Research Institute.
Hal graduated with a Bachelor of Science from the University of Maryland and a Master of Business Administration from Harvard Business School.
Jesse Byrd is an award-winning writer/editor from Oakland, CA. He's a former Silicon Valley techie who pivoted to pursue his true passion for creating stories for audiences young and old. Jesse's books have won or placed in three competitions worldwide, and he's currently working with an NBA athlete, a global non-profit, and a traditional publisher to develop original picture books for young readers. Jesse has performed storytime readings of his children's books to over 25,000 kids in over a dozen countries to date and has two new books releasing in the next 6 months.
Jesse is a graduate of the University of California, Santa Barbara.
Nancy Richards Farese is a social entrepreneur, philanthropist, writer and photographer. Founder of PhotoPhilanthropy (2009), and CatchLight (2015), her work explores the role of the arts and media in civil society, and how to leverage the power of visual storytelling for the social good. Nancy is an award-winning social documentary photographer, traveling extensively to photograph with social development agencies working to improve social and political conditions globally. For the last 2 years she has worked with CARE.org as a "Photo Ambassador," travelling to Haiti, Bangladesh, Honduras and Guatemala
Nancy is a graduate of Vanderbilt University and holds a Master in Public Administration from the Harvard Kennedy School.
Dr. Lawrence Harkless is Interim Dean of the University of Texas Rio Grande Valley School of Podiatry, and Founding Dean Emeritus and Professor Emeritus, Western University Health Sciences College of Podiatric Medicine. He is an internationally distinguished clinical educator, investigator, lecturer, author, and political scholar who has been described as the "father of diabetic foot care."
Lawrence did undergraduate work at the University of North Texas and graduated from the California School of Podiatric Medicine.
Michele Janin is a community volunteer and civic leader based in Indianapolis. She serves in leadership positions on several boards, where her committee work includes the areas of governance, fundraising, human resources and compensation, and advocacy. Prior to turning her focus to helping not-for-profit organizations thrive, Michele worked in public relations and philanthropy in the U.S. and overseas.
Michele has a Bachelor of Arts from Stanford University, and a Certificate in Nonprofit Management (a Master's level program) from Indiana University in Bloomington, Indiana.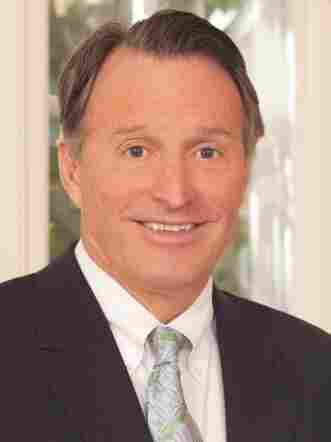 NPR also is pleased to report that Paul G. Haaga, Jr., has been elected to the NPR Foundation for a three-year term beginning on November 19, 2020, following his transition off of the NPR Inc Board of Directors. In addition to serving as Chairman of the Board of NPR, Paul served as its acting President and CEO from September 2013 to July 2014. Prior to his retirement in 2012, he was Chairman of the Board of Capital Research Management Company.
Paul earned a Bachelor's degree from Princeton University, an M.B.A. from the Wharton School, and a J.D. from the University of Pennsylvania Law School.
About NPR
NPR's rigorous reporting and unsurpassed storytelling connect with millions of Americans every day — on the air, online, and in person. NPR strives to create a more informed public — one challenged and invigorated by a deeper understanding and appreciation of events, ideas, and cultures. With a nationwide network of award-winning journalists and 17 international bureaus, NPR and its Member Stations are never far from where a story is unfolding. Listeners can find NPR by tuning in to their local Member stations (npr.org/stations), and now it's easy to listen to our stories on smart speaker devices. Ask your smart speaker to, "Play NPR," and you'll be tuned into your local Member station's live stream. Your speaker can also access NPR podcasts, NPR One, NPR News Now, and the Visual Newscast is available for screened speakers. Get more information at npr.org/about and by following NPR Extra on Facebook, Twitter and Instagram.