C. P. Cavafy
Collected Poems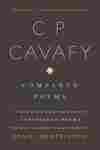 Paperback, 670 pages, Random House Inc, List Price: $35 |
purchase
Buy Featured Book
Title

C. P. Cavafy

Subtitle

Collected Poems

Author

C. P. Cavafy and Daniel Mendelsohn
Your purchase helps support NPR programming. How?
Other editions available for purchase:
Hardcover,
547 pages
, Random House Inc
, $35
, published April 7 2009
|
purchase
Buy Featured Book
Title

C. P. Cavafy

Subtitle

Collected Poems

Author

C. P. Cavafy and Daniel Mendelsohn
Your purchase helps support NPR programming. How?
Book Summary
Presents a complete collection of the modern Greek poet's work, including his unfinished poems, which explores themes of longing and loneliness, fate and loss, memory and identity, throughout the history of Greek civilization.
NPR stories about C. P. Cavafy
New Translations For Lovers Of Greek Poet Cavafy
Excerpt: C. P. Cavafy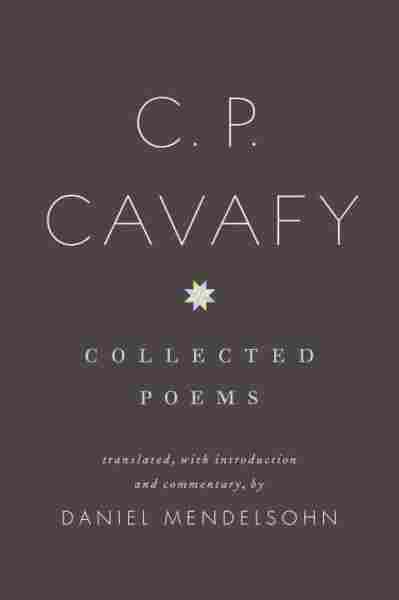 The CityYou said: "I'll go to some other land, I'll go to some other sea.There's bound to be another city that's better by far.My every effort has been ill-fated from the start;my heart-like something dead-lies buried away;How long will my mind endure this slow decay?Wherever I look, wherever I cast my eyes,I see all round me the black rubble of my lifewhere I've spent so many ruined and wasted years."You'll find no new places, you won't find other shores.The city will follow you. The streets in which you pacewill be the same, you'll haunt the same familiar places,and inside those same houses you'll grow old.You'll always end up in this city. Don't bother to hopefor a ship, a route, to take you somewhere else; they don't exist.Just as you've destroyed your life, here in thissmall corner, so you've wasted it through all the world.[1894; 1910] IthacaAs you set out on the way to Ithacahope that the road is a long one,filled with adventures, filled with discoveries.The Laestrygonians and the Cyclopes,Poseidon in his anger: do not fear them,you won't find such things on your wayso long as your thoughts remain lofty, and a choiceemotion touches your spirit and your body.The Laestrygonians and the Cyclopes,savage Poseidon; you won't encounter themunless you stow them away inside your soul,unless your soul sets them up before you.Hope that the road is a long one.Many may the summer mornings bewhen-with what pleasure, with what joy-you first put in to harbors new to your eyes;may you stop at Phoenician trading postsand there acquire the finest wares:mother-of-pearl and coral, amber and ebony,and heady perfumes of every kind:as many heady perfumes as you can.Many Egyptian cities may you visitthat you may learn, and go on learning, from their sages.Always in your mind keep Ithaca.To arrive there is your destiny.But do not hurry your trip in any way.Better that it last for many years;that you drop anchor at the island an old man,rich with all you've gotten on the way,not expecting Ithaca to make you rich.Ithaca gave you the beautiful journey;without her you wouldn't have set upon the road.But now she has nothing left to give you.And if you find her poor, Ithaca didn't deceive you.As wise as you will have become, with so much experience,you will understand, by then, these Ithacas; what they mean.[1910; 1911] Hidden (1908)From all I did and from all I saidthey shouldn't try to find out who I was.An obstacle was there and it distortedmy actions and the way I lived my life.An obstacle was there and it stopped meon many occasions when I was going to speak.The most unnoticed of my actionsand the most covert of all my writings:from these alone will they come to know me.But perhaps it's not worth squanderingso much care and trouble on puzzling me out.Afterwards-in some more perfect society-someone else who's fashioned like mewill surely appear and be free to do as he pleases.