The Collected Poems of Langston Hughes

Paperback, 717 pages, Random House Inc, List Price: $19.95 |
purchase
Buy Featured Book
Title

The Collected Poems of Langston Hughes

Author

Langston Hughes and Arnold Rampersad
Your purchase helps support NPR programming. How?
Book Summary
Arranged chronologically, a comprehensive collection of the verse of Langston Hughes contains 860 poems, including three hundred that have never appeared in book form and commentary by Hughes's biographer.
NPR stories about The Collected Poems of Langston Hughes
Excerpt: The Collected Poems Of Langston Hughes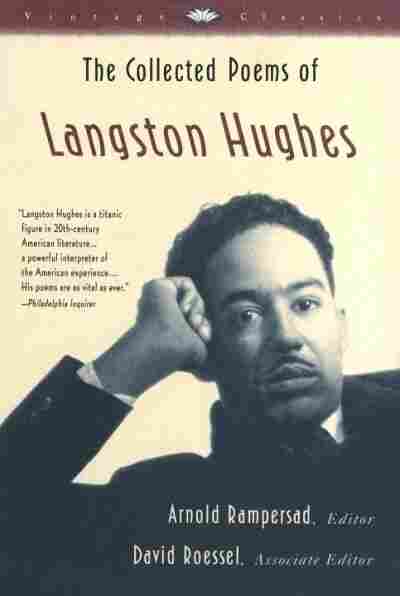 Juke Box Love Song
I could take the Harlem night
and wrap around you,
Take the neon lights and make a crown,
Take the Lenox Avenue busses,
Taxis, subways,
And for your love song tone their rumble down.
Take Harlem's heartbeat,
Make a drumbeat,
Put it on a record, let it whirl,
And while we listen to it play,
Dance with you till day--
Dance with you, my sweet brown Harlem girl.