The Harm in Hate Speech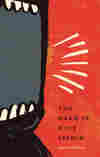 Hardcover, 292 pages, Harvard University Press, List Price: $26.95 |
purchase
Buy Featured Book
Title

The Harm in Hate Speech

Author

Jeremy Waldron
Your purchase helps support NPR programming. How?
NPR Summary
New York University law professor Jeremy Waldron calls attention to the fact that the U.S. is the only liberal democracy in the world without some version of hate speech regulation.
NPR stories about The Harm in Hate Speech
Excerpt: The Harm in Hate Speech
1. Approaching Hate Speech
I want to begin by explaining the position I am going to defend in this book, and I want to say something, too, about what has led me into this controversy. Let me start with the position and the concerns that underlie it.
Dignity and Assurance
A man out walking with his seven-year- old son and his ten-year-old daughter turns a corner on a city street in New Jersey and is confronted with a sign. It says: "Muslims and 9/11! Don't serve them, don't speak to them, and don't let them in." The daughter says, "What does it mean, papa?" Her father, who is a Muslim — the whole family is Muslim — doesn't know what to say. He hurries the children on, hoping they will not come across any more of the signs. Other days he has seen them on the streets: a large photograph of Muslim children with the slogan "They are all called Osama," and a poster on the outside wall of his mosque which reads "Jihad Central."
What is the point of these signs? We may describe them loosely as "hate speech," putting them in the same category as racist graffiti, burning crosses, and earlier generations of signage that sought to drive Jews out of fashionable areas in Florida with postings like "Jews and Dogs Prohibited." Calling these signs hate speech makes it sound as though their primary function is expressive — a way in which one or another racist or Islamophobic element "lets off steam," as it were, venting the hatred that is boiling up inside. But it is more than that. The signs send a number of messages. They send a message to the members of the minority denounced in the posters and pamphlets:
Don't be fooled into thinking you are welcome here. The society around you may seem hospitable and nondiscriminatory, but the truth is that you are not wanted, and you and your families will be shunned, excluded, beaten, and driven out, whenever we can get away with it. We may have to keep a low profile right now. But don't get too comfortable. Remember what has happened to you and your kind in the past. Be afraid.
And they send a message to others in the community, who are not members of the minority under attack:
We know some of you agree that these people are not wanted here. We know that some of you feel that they are dirty (or dangerous or criminal or terrorist). Know now that you are not alone. Whatever the government says, there are enough of us around to make sure these people are not welcome. There are enough of us around to draw attention to what these people are really like. Talk to your neighbors, talk to your customers. And above all, don't let any more of them in.
That's the point of these signs — that's the point of hate speech — to send these messages, to make these messages part of the permanent visible fabric of society so that, for the father walking with his children in our example, there will be no knowing when they will be confronted by one of these signs, and the children will ask him, "Papa, what does it mean?"
Many of my colleagues who are not Muslim say that they detest these signs and others like them (the racist slogans, the anti-Semitic signage). But they say that people like us, who detest hate speech, should learn to live with it. Less often, and only under pressure, they will say that the father in our example (who is not a First Amendment scholar) and his children and others like them should also learn to live with these signs. But they say that uneasily. They are more often confident in their own liberal bravado, calling attention to their ability to bear the pain of this vicious invective: "I hate what you say but I will defend to the death your right to say it."
Excerpted from The Harm in Hate Speech by Jeremy Waldron, Cambridge, Mass.: Harvard University Press, Copyright 2012 by The President and Fellows of Harvard College. Used by permission of the publisher. All rights reserved.