Some Marylanders Could Be Protected From Medical Debt Under New Bill
Some Marylanders Could Be Protected From Medical Debt Under New Bill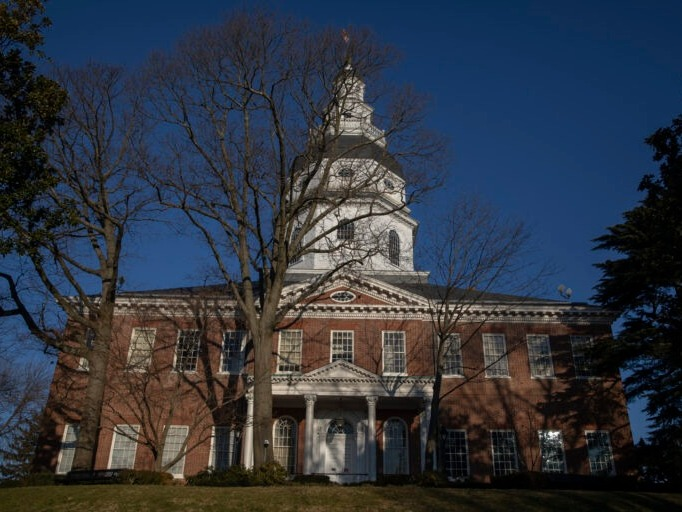 The Maryland legislature passed a bill that would protect some residents from medical debt following a study from the state's Health Service Cost Review Commission which found that at least 60% of unpaid debt at hospitals belongs to low-income patients who should have qualified for free care.
The bill was voted out of both chambers last week with unanimous bipartisan support, but some advocates say it doesn't go far enough. The initial impetus for the legislation came after research from National Nurses United, one of the largest nursing unions in the country, which found that between 2009 and 2018, Maryland hospitals filed more than 145,000 lawsuits for more than $268.7 million in debt. This caused more than 37,000 people to have their wages garnished, more than 4,400 to have a lien placed on their home, and more than 3,200 to go bankrupt. The median level of debt in the lawsuits is nearly $1,000.
Maansi Raswant, vice president of policy with the Maryland Hospital Association, says the numbers from the cost review commission aren't surprising.
"The rise in high deductible plans and a parallel increase in out-of-pocket costs over recent years has directly increased the costs borne by consumers," Raswant wrote in a statement to WAMU/DCist.
But, Kim Walsh with National Nurses United says the issue of medical debt has only been exacerbated because of COVID.
"During this pandemic time, there's a great loss of jobs, which means that many Marylanders are uninsured or underinsured," Walsh, a nurse in Prince George's County, said. "When they come to the hospital it's due to a serious illness, it's because it can't be delayed or stalled."
To better understand if and how this legislation affects you, we break it down into five essential questions.
Who would this bill help?
The bill would help those who are low-income, defined as 200% or less of the federal poverty level. That's about $53,000 a year for a household of four.
Marceline White, executive director of Maryland Consumer Rights Coalition, a community organization that advocates for economic rights and financial inclusion, told DCist/WAMU that medical debt also disproportionately affects Black residents.
"Three times as many African-American households are struggling to pay medical debt as white households," White said. "[The bill] meets this moment. It provides important protections for economically struggling households, and it ensures that no one would lose their home, their wages or their savings because they went to a hospital and sought medical care."
If someone is low-income, isn't there a way for them to receive free care?
There is, but a lot of times hospital staff doesn't inform patients that they can access that financial assistance.
Hospitals push back on this and say they've already made changes to make sure people can access reduced cost care or free care depending on income level.
Raswant with the Maryland Hospital Association said in a statement that the report on unpaid charge from the cost review commission "does not reflect many changes hospitals have made over the last year to increase the income thresholds for free and reduced-cost care and to enhance hospital processes to assist individuals in applying for financial assistance."
How will this bill protect people from these debts?
The bill has a few provisions:
It would extend the timeline to apply for free or reduced cost care to up to 240 days after the date of the medical care or procedure.
It requires that hospitals have patients sign a form stating that they have been informed of reduced cost care.
It prohibits an agency from filing to collect debt for 180 days after billing.
For those patients on payment plans, it makes sure the payment doesn't exceed more than 5% of a person's income.
And finally, (and this is a big one) in some cases it prohibits liens on homes, garnishment of wages, and making arrests for not paying debt.
Why are advocates disappointed with the legislation?
There were a few provisions removed from the bill that allowed it to garner bipartisan support from lawmakers and approval from the Maryland Hospital Association.
Advocates with End Medical Debt Maryland said they were disappointed that the amendments to the bill removed a provision that wouldprohibit hospitals from suing for low sums of medical debt — under $1000, approximately the median debt, as determined by research from the National Nurses United.
The bill now only extends to people at 200% of the federal poverty level, but not to other groups at 500% of the poverty level. Also, some lawmakers were disappointed that the state's health service cost review commission will be responsible for creating guidelines on the interest rate on payments.
"My preference would be that we put some of the specifics about the protections like caps on interest rates...in statute," Delegate Lorig Charkoudian (D-Montgomery County), the sponsor of the House version of the bill, told DCist/WAMU. "I think it's fine for [the cost review commission] to develop sort of the more nuanced aspects of how a payment plan works."
What is the likelihood of this bill making it to Gov. Larry Hogan's desk?
With the bipartisan support that the legislation already has received, it's likely to make it to the governor's desk. The governor's office will review the bill and make a decision from there.
This story is from DCist.com, the local news website of WAMU.
Questions or comments about the story?
WAMU 88.5 values your feedback.