D.C. Wasted Hundreds Of Permanent Housing Voucher Subsidies Last Year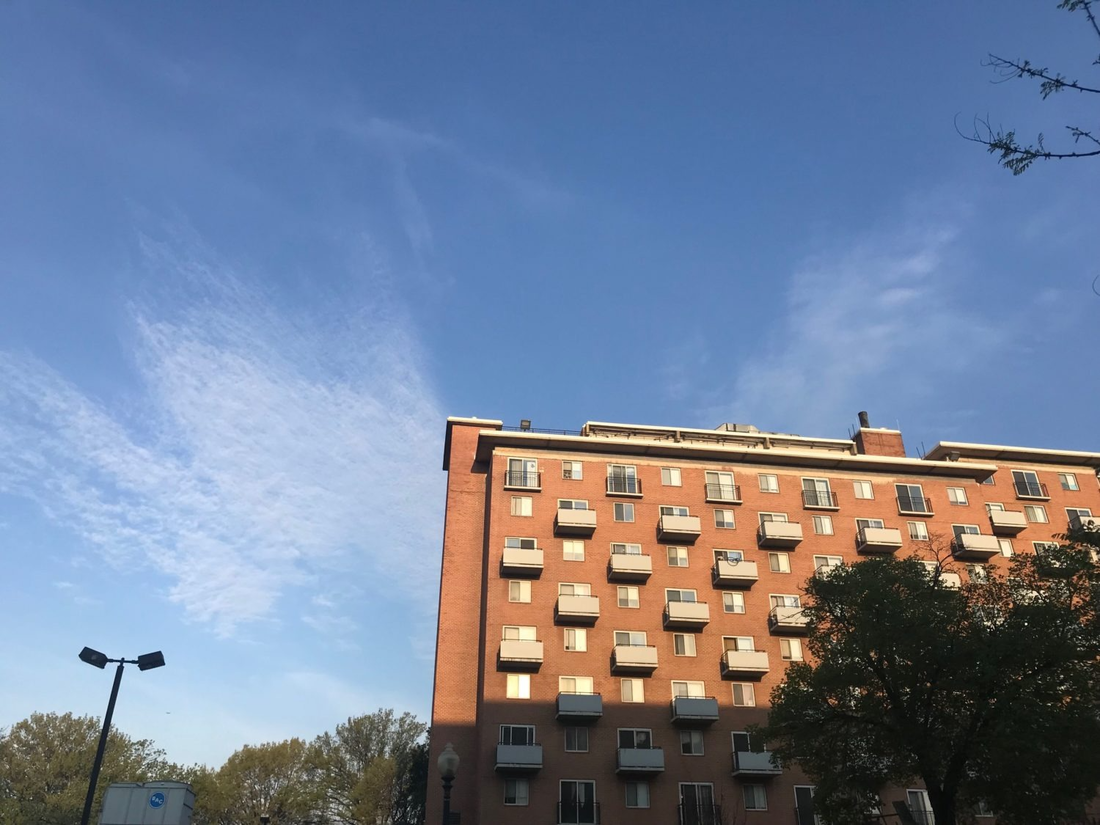 In a subsidized Marshall Heights apartment that is crawling with pests, a mother of two is always cleaning. But despite her best efforts, there are always cockroaches in the shower, she says, and mice inside the walls. Outside her front door, she routinely hears gunfire. It's been that way since she moved into the building three years ago from a homeless shelter.
The woman, who spoke anonymously because she fears reprisal from her landlord and case manager, has a rapid rehousing subsidy that was only supposed to last for one year. It has been renewed in three-month intervals because of extenuating circumstances and then the pandemic, leaving her in a state of constant uncertainty about how long she'll have a place to live.
Case managers with a non-profit that helps manage the voucher process "don't even know when [my subsidy is] going to expire because I don't speak their language," the woman says in Amharic, through a translator. "They don't even want to talk to me. They treat me like dirt."
She and her lawyers believe she qualifies for permanent supportive housing, a subsidy program reserved for people who are chronically homeless and have certain disabilities. Advocates consider it the most effective kind of housing assistance because it supports residents indefinitely, unlike the time-limited rapid rehousing program she is currently enrolled in.
In September, the woman submitted an application, hoping that the DC Housing Authority and Department of Human Services — the two local agencies that jointly run the program — would quickly determine that she is eligible, and put her on a path to housing stability. She has been waiting for an answer ever since. And she's not alone.
Even as housing needs spiked across the city while the pandemic broke out, the D.C. government didn't come close to distributing all the permanent housing vouchers it had the funding to use over the last fiscal year, according to data DHS submitted to the D.C. Council this spring.
Between October 2019 and February 2021, D.C. used only 56% of its permanent supportive housing vouchers reserved for individuals, the data show. The agencies did even worse on such vouchers reserved for families, allocating just 37% of them. (DHS Director Laura Zeilinger tells DCist that those numbers have since ticked up slightly to 68% and 51%, respectively, when adding in those that were granted in one fiscal year and actually used the following.) Those numbers represent significant drops from fiscal years 2019 and 2018, when about 80% of permanent supportive housing vouchers were utilized.
Another kind of subsidy for chronically homeless families who do not require intensive case management from DHS, called targeted affordable housing, saw the same issue; just 27% of the family vouchers were used as of February, though that figure has since increased to 33%.
In total, about 520 vouchers representing $14 million in allocated funding went unused that year (some of those vouchers, which were already in progress, were rolled over into this year).
Because the funds appropriated for vouchers largely don't roll over into the next year, these losses are permanent. The DC Housing Authority used about $6 million of those funds to make public housing repairs, director Tyrone Garrett told the Council. The leftover $8 million was "recaptured" by D.C.'s Chief Financial Officer, a spokesperson for the Housing Authority tells DCist.
Delays in disbursing the vouchers during fiscal year 2020 have also hindered D.C.'s efforts to use the vouchers allotted for the current fiscal year. D.C. has disbursed 21% of the available permanent supportive housing vouchers for individuals so far, Zeilinger tells DCist. Though DHS and the Housing Authority have identified which families will use the 122 permanent supportive housing vouchers allocated this year, only one of those families has actually moved into their apartment.
Meanwhile, families and individuals facing housing instability have languished in perilous conditions.
"When clients are in rapid rehousing and they are in that time-limited subsidy, every second counts," says Caitlin Russi, an attorney at the Children's Law Center who represents the mother in the Marshall Heights apartment. "I talk to clients every day who are struggling with housing stability and are just looking to find the means for permanent housing, to not need to return to shelter, to have their families in a stable environment – particularly in the last year, when home is everything."
During the Housing Authority's Council oversight hearing, Garrett claimed that the voucher disbursement process — from the applicant's initial filing to being approved and moving into an apartment — takes an average of 45 days from start to finish in a typical year. After DHS determines an applicant meets certain eligibility criteria for a voucher, it refers the applicant to the Housing Authority, which processes the application again and completes a background check. DHS vets potential landlords for the voucher holder, and the Housing Authority inspects the unit to make sure it meets the city's housing conditions requirements.
But thanks to a variety of factors that can impede different steps, it actually takes much longer. During the pandemic, it took an average of 144 days from start to finish, Zeilinger tells DCist. It has since dropped to 119 days, she says, though that is still nearly three times the goal.
Applications require extensive documentation, like a birth certificate and social security card, which are often difficult for people without housing to access, even when government offices aren't shut down amid a raging pandemic. And once they're approved for the program, voucher holders often have difficulty securing a lease. Many face source-of-income discrimination, where property managers refuse to rent apartments to people because of their status as a voucher holder. (The practice is illegal in D.C. but still rampant, voucher holders and housing attorneys say.)
Then there is the pervasive issue of poor housing conditions. It can be difficult to find a unit that is clean, safe, and affordable — and voucher holders only have six months to sign a lease before their subsidy expires. (Zeilinger and Garrett tell DCist that the agencies have been working with families during the pandemic to reauthorize vouchers that weren't used in time on a case-by-case basis.)
When pressed by members of the Council to explain the precipitous drop last year, officials suggested that the pandemic slowed down the Housing Authority's ability to review applications and determine eligibility.
"You are correct to question why it took so long to use those resources when there's so much need," Zeilinger told At-Large Councilmember Robert White when asked about the figures. She indicated that the public housing agency's case review process was lagging and said DHS was working with their counterparts "to help speed up some of that process."
A spokesperson for DHS tells DCist that in fiscal year 2020 the agency referred 585 permanent supportive housing applications for individuals to the Housing Authority, along with 180 family applications – all of the allocated vouchers for that year. Yet a spokesperson for the Housing Authority tells DCist that "every voucher applicant that was referred to DCHA during this time was approved and distributed."
The spokesperson did not respond to DCist's inquiry about how it is possible for both of those statements to be true, since only 56% of the available individual vouchers and 37% of the available vouchers for families were disbursed that year. Asked about those conflicting statements in a phone call with DCist, Garrett says, "we're standing by that."
"When you're talking about just strict numbers, and how many referrals were made – there were many referrals made, but some of them were not necessarily [complete applications]," he says.
But during his own time before the Council, Garrett also admitted that, in addition to pandemic-related processing issues, the agency intentionally "took a very conservative approach" to disbursing permanent housing vouchers because they anticipated that COVID-19-related financial pressures might force D.C. to slash their budget.
"We tried to make an affirmative adjustment anticipating something going in a different direction budget-wise due to Covid," Garrett said.
In a pointed exchange, Ward 1 Councilmember Brianne Nadeau, who chairs the human services committee and has oversight power over D.C.'s voucher programs, pushed back on that justification: "That's not really your call, is it? You're administering a program and we've set aside funds for a certain number of people."
It's not clear exactly what the "conservative approach" was in practice or how much it might have slowed the distribution process down, and in an interview with DCist, Garrett declined to elaborate.
When DCist asked Garrett whether taking a "conservative approach" meant that the Housing Authority proactively decided not to disburse as many vouchers as it could have, Garrett said that the agency budgets quarterly so that, if someone is approved for a voucher in the fourth quarter of a fiscal year but doesn't move into an apartment immediately, there's money in the budget for them to do so in the next fiscal year.
"We've done something similar every single year because we know that there are going to be some people who haven't leased up," Garrett says. (Zeilinger was also on the call and said that her agency "did not experience that there was any intentional holdup" from DCHA. "I've never heard the director say ... they were holding back approvals of applications because they weren't sure if they were funded.")
Through a spokesperson for the Housing Authority, Garrett told DCist that the agency has since assigned additional staff to screen voucher applicants for eligibility and troubleshoot issues, expedited the background check and income verification process, and improved communication with service providers.
Those changes have allowed the Housing Authority to more quickly process applications this year, according to Garrett.
Russi's client, meanwhile, has started taking antidepressants to cope with anxiety that's exacerbated by her housing conditions and unstable living situation. Her four-year-old son's doctor believes the violence in their neighborhood has started to harm his mental health, too.
"I do not know how to raise kids in this neighborhood, in this environment," she says. "All I need is to just raise my children in a good place."
This story is from DCist.com, the local news website of WAMU.
Questions or comments about the story?
WAMU values your feedback.