The EPA Loans D.C. $156 Million To Replace Outdated Pipes, Improve Water Quality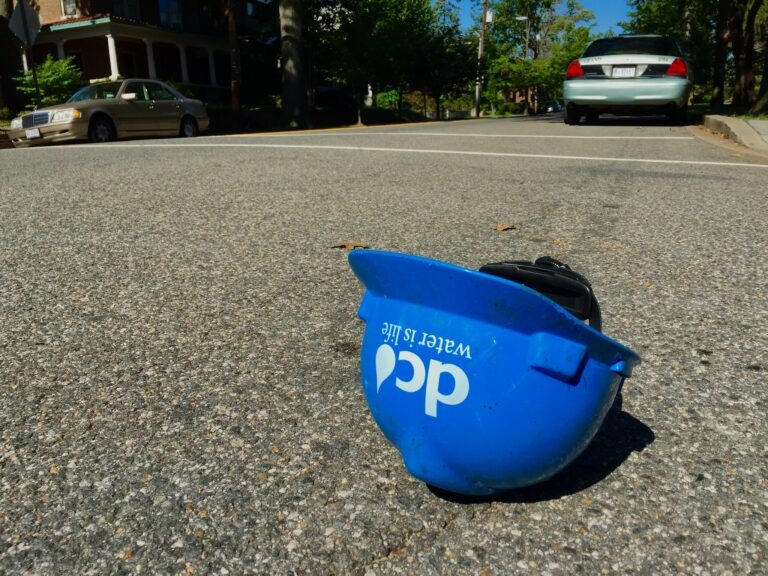 D.C. will use a $156 million federal loan to pay for new water mains, with the goal of improving the city's water quality and reducing service problems caused by breaks in the city's century-old water pipes.
Environmental Protection Agency administrator Michael Regan announced news of the loan during an event Thursday with DC Water CEO and general manager David Gadis, along with D.C. Mayor Muriel Bowser, Ward 5 Councilmember Kenyan McDuffie, and Del. Eleanor Holmes Norton.
"When we talk about $156 million, that's a lot of money," Bowser said, "especially when that $156 million will lessen the burden on DC Water rate payers, of which I am one."
The low-interest loan, called the Water Infrastructure Finance and Innovation Act, will save DC Water $30 million, the EPA said in a press release.
The payment will fund the agency's Comprehensive Infrastructure Repair, Rehabilitation and Replacement Program, and the extra savings are expected to save customers money through service improvements and more rate stability on utility bills. DC Water will replace pipes in each ward, some of which were installed in 1914.
Gadis said DC Water plans to invest about $320 million in 20 projects across the District over the next 10 years, some of which could be addressed sooner due to the EPA's low-interest loan.
Some of these projects would help the city prepare for floods, like the ones that caused sewage overflows in Northeast D.C. over the summer — and have caused residents headaches for years. No sewage system could have handled that flooding, Gadis said, but DC Water is adding backflow preventers in homes most impacted by flooding.
Providing quality drinking water, however, is the agency's top priority.
"This funding provides for a system-wide comprehensive infrastructure repair, rehabilitation, and replacement program," Gadis said. "It funds small-diameter water main replacements, wastewater treatment plant upgrades, and sewer rehabilitation projects—all necessary for us to provide critical services that are vital to public health."
Norton added that she looks forward to a day when residents can jump in the long-polluted Anacostia and Potomac rivers. She said in a statement: "Improvements to our stormwater management system will have the added benefit of helping us achieve another goal of mine, making our rivers fishable and swimmable again."
The EPA and DC Water officials said the water improvement initiative is expected to create more than 1,000 jobs.
This story is from DCist.com, the local news website of WAMU.
Questions or comments about the story?
WAMU 88.5 values your feedback.