Washington Teachers' Union President Backs In-Person Learning For Fall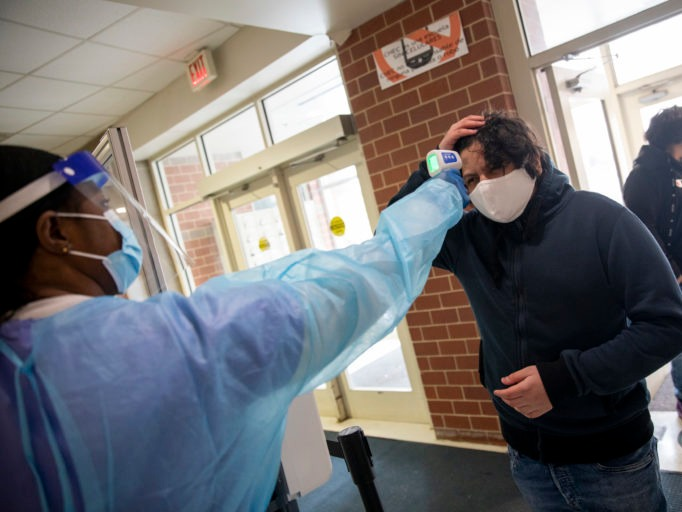 The head of the Washington Teachers' Union said families who want in-person learning in the fall should receive it, issuing the labor organization's strongest endorsement of in-person learning since the coronavirus pandemic closed campuses more than a year ago.
Jacqueline Pogue Lyons, the president of the union, also cautioned that some families will be reluctant to return. She said D.C. Public Schools should still offer virtual options to students with health concerns and maintain strict safety precautions inside schools.
"Certain communities really have been ravaged by this pandemic, so we have to give them the support that they need so that they feel comfortable and safe in coming back," Pogue Lyons said Friday. "That takes time."
Mayor Muriel Bowser said earlier this week that students will be required to attend in-person classes five days a week when the 2021-2022 academic year starts in August. She said schools would evaluate requests from families who want to continue with remote learning.
D.C. Public Schools, which educates about 50,000 students, is currently offering limited in-person learning opportunities. About 30% of children in the school system are receiving face to face instruction at least once a week, according to school system data.
But the demand for in-person learning is not evenly distributed across the city, with students in affluent communities returning at higher rates than students in low-income neighborhoods.
DCPS allowed schools to expand in-person learning in the fourth quarter, which began earlier this week. More than 1,700 seats were added in Ward 3, the wealthiest part of the city. By comparison, 48 seats total were added in wards 7 and 8, areas of the city with large concentrations of low-income families.
Pogue Lyons conducted a walkthrough of McKinley Technology High School in Eckington on Friday morning, touting the campus as a model for how schools can safely reopen. Many educators have become more comfortable with working in person after becoming eligible for the COVID-19 vaccine. More than 2,500 teachers in the school system are back in physical classrooms.
The teachers' union president said the school system must start building trust with underserved families who have suffered the most severe health and financial consequences of the pandemic. That includes encouraging parents and children over 16 years old to get the COVID-19 vaccine and making sure federal relief dollars flow to schools.
"If we want to come back fully in the fall, there's lots of details that we need to start working on right now," she said.
Chancellor Lewis D. Ferebee, who also participated in the walkthrough, acknowledged some families are still uneasy about in-person learning. But he said the school system will work over the summer to convince families it is safe, adding the school system has invested in many building improvements, including HVAC upgrades.
"This is the optimal place for students to learn," he said, standing outside McKinley. "This is the optimal place for students to receive the supports they need and the socio-emotional development parents and guardians are asking for."
Sherice Muhammad, the mother of a 12th grade student at McKinley who helped the school develop plans for reopening, said the school brought back students who failed one class or more for in-person learning.
About 70 teenagers at the school in Northeast are receiving face to face instruction at least once a week, according to Muhammad, who chairs the school's Local School Advisory Team, a panel of parents, teachers and staff.
Class sizes are capped at 10 students to maintain physical distancing and four classes operate each day. She said she hopes more families will feel safe sending their children back for summer classes.
Muhammad was critical of D.C. schools earlier this school year, chastising the system for what she viewed as a failure to communicate with parents and teachers. But she said communication has improved over the last several months.
"We don't want to do this in silos," she said.
This story is from DCist.com, the local news website of WAMU.
Questions or comments about the story?
WAMU 88.5 values your feedback.