D.C.'s Recent Drop In COVID-19 Cases Was Due To A Reporting Error, Officials Say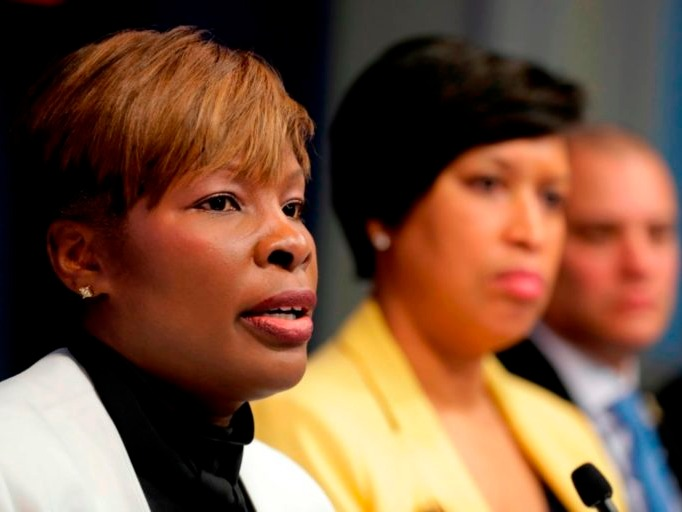 Just one day after D.C. Mayor Muriel Bowser cited the city's plummeting case counts in her decision to end to most capacity limits in the coming weeks, DC Health said those case counts were actually incorrect.
On Tuesday, the city's daily coronavirus update came with the news that DC Health identified "a backlog of cases from the past 3-4 days." According to the health agency, some of the missed cases are reported in today's daily tally of 87 new positive cases, and more will be reported tomorrow. The error was due to an IT issue, which has since been resolved.
On Saturday, May 8 the city reported only 28 new cases, and on Sunday, that number dropped to 16. On Monday, the day Bowser announced that the city would lift nearly all of its coronavirus-related restrictions later this month, only 15 cases were reported.
The low — and now incorrect – numbers brought the city's average daily case rate, a key metric that guides reopening decisions, down to 5.9 per 100,000 residents as of May 9. (The average daily case rate lags a few days behind each daily case count.) The goal is to get that number below 5.0, which would indicate minimal community spread.
During the press conference on Monday, Bowser cited the declining daily case rate, a measure of community spread, as a reason to lift most capacity limits by May 21 and more on June 11.
"We're very pleased that over the last several days, we have seen our community spread numbers venture out of the red, into the yellow, and fast approaching the green," Bowser said. "Our health metrics continue to go in the right direction."
Spokespeople for DC Health and the mayor's office did not immediately return DCist's questions regarding whether or not the backlog will impact or reverse Bowser's decision to bring the city back to somewhat normal in a few weeks. Prior to the reporting errors in recent days, the city's average daily case count was still declining, and the missed cases will be reflected in the average case rate over the coming days.
This story is from DCist.com, the local news website of WAMU.
Questions or comments about the story?
WAMU 88.5 values your feedback.